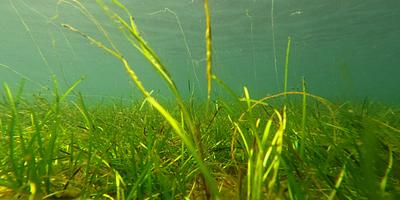 Celebrating Seagrass on World Habitat Day!
By Marie Seraphim
Celebrating Seagrass
Today we are celebrating World Habitat Day and reflecting on the some of the incredible marine habitats in the UK. Animals, like humans, need adequate shelter to thrive. As the Seagrass Restoration Officer here at the Scottish Seabird Centre, it would be remiss of me not to highlight what fantastic habitats seagrass meadows are. Seagrass meadows provide shelter, foraging ground and a safe place to reproduce for many different species of marine wildlife.
If you've read some of my past blogs, or met me at one of our Restoration Forth events, you will know that we are involved in an ambitious conservation partnership that aims to restore seagrass meadows and oyster reefs in the Firth of Forth. As part of my job, I get to spend glorious hours in Scotland's remaining meadows, watching fish dart between swaying seagrass blades, or little crabs scurry around their root systems. They really are some of the most peaceful habitats I've come across over the course of my career as a marine biologist. Watch the below footage I collected while away on fieldwork in Orkney to get a sense of what I mean. Orkney is a wild place and the wind never seems to relent, and yet, after layering up with my warmest snorkelling kit, I was often rewarded with incredibly serene seagrass seascapes like the one below. The fish didn't seem to mind my intrusion into their environment and resumed their busy schedule of swimming around, pecking at food and chasing each other.
This summer was my opportunity to learn more about practical seagrass restoration work. I had the chance to visit two meadows where our collaborators, Project Seagrass, conduct seed harversting and restoration activities. My first trip, in June, took me all the way down to the Isle of Wight. There I marvelled at how the local meadow in the coastal town of Ryde was absolutely thriving, expanding even below the pier and Hover port. What a sight for such a busy place! It was great fun joining the Project Seagrass staff as they briefed local volunteers about safely collecting seeds from the meadow. Once we had all kitted up in snorkelling or wading gear, we were off hunting for seeds which were easy to spot due to their bright green colour. Next stop was North Wales in July, where I checked out the team's set-up in Porthdinllaen. Once again, volunteers gathered on (slightly colder!) early mornings to help us pick seeds from the local meadow. These seeds have been transported to Project Seagrass HQ and their new nursery where marine biologists will use them for restoration and research trials. Check out Project Seagrass's nursery news here!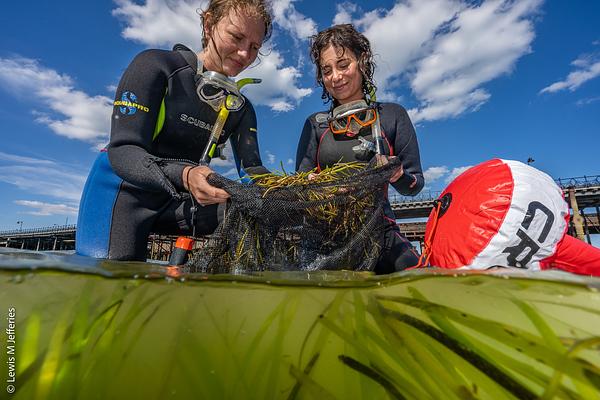 Following all this training and knowledge sharing, it was time for the Restoration Forth team to go forth (excuse the pun!) and collect seeds of our own. In August I met up with my teammates Esther (Scotland Lead at Project Seagrass) and Lyle (Seagrass Restoration Officer at the Ecology Centre) on Orkney. This was my first time on the Orkney Islands, which are a bit of a hotspot for seagrass enthusiasts. Orkney hosts a multitude of meadows, many of which are in pristine conditions unlike others across the UK which are disappearing at an alarming rate. This was the perfect spot for the seagrass team to begin seed picking activities. We first conducted seagrass reproductive shoot density surveys to ensure our activities would not have any negative impacts on the meadows and that we were not taking away too many seeds. Fortunately, the meadows in Orkney were absolutely overflowing with seeds!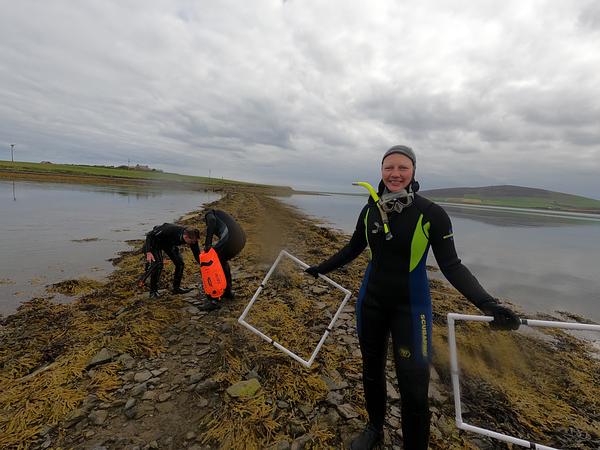 Once this was done, the real work began! Coordinating ourselves with the low tides, we sampled as many meadows as we could, as spreading our efforts across several locations would help reduce our impact. Once wetsuits, hoods and gloves were donned (oh so many layers!), we gently floated above the meadows, snipping off reproductive shoots and filling our mesh bags with seeds. If you'd like to hear more about our time in Orkney, I also conducted a remote interview while on site for the LifeEnable project, see here! The seeds were then safely ferried back to the Scottish mainland and to the Firth of Forth. They are now happily bubbling in aerated tanks in our seed processing unit (our little trailer!) based at the Ecology Centre in Fife. The seeds will mature in the tanks over this Autumn and will eventually drop from their plant casings when ready to be planted. Want to get involved in seagrass maintenance and check-out our seed processing unit? Get in touch with Lyle!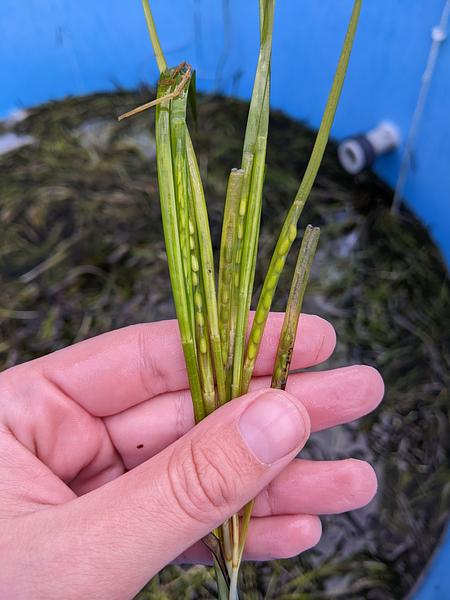 This World Habitat Day we invite you to reflect on all the beautiful habitats that surround you. The Restoration Forth project also aims to re-introduce native oysters to areas of the Firth of Forth (see the Marine Conservation Society's page for more details here!). Oyster reefs are complex and productive habitats, and during the 1800s there was a native oyster bed in the Forth which measured 20 miles long and 6 miles wide and at its peak produced 30 million oysters per year. Sadly, due to overfishing, this native oyster bed is now virtually extinct. Learn more about the fascinating history of oyster fishing in the Forth at our Positive Currents exhibition which we created in collaboration with the Scottish Fisheries Museum. Fancy heading over to Fife? Be sure to visit the Scottish Fisheries Museum for Oyster Fest on Monday the 17th of October.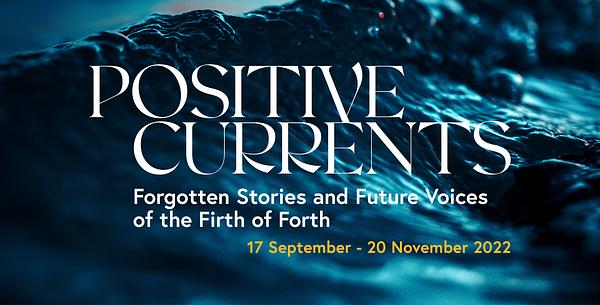 Want to explore your shoreline and help scientists understand the complex effects of climate change on our marine life? Learn about seaweed habitats and become a citizen scientist with the Big Seaweed Search. The Natural History Museum and the Marine Conservation Society have put together a handy guide for identifying the seaweed species we find on our coasts. Record your sightings and contribute to marine science here!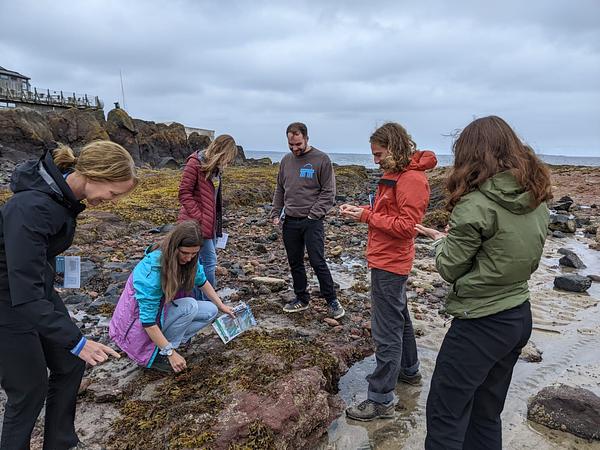 Watch this space for further seagrassy news and in the meantime don't forget to sign-up to our Restoration Forth mailing list.
Marie Seraphim, Seagrass Restoration Officer, Scottish Seabird Centre