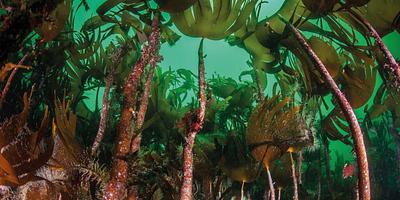 We care about the environment
Sustainability and the environment are at the heart of everything we do.
We have won multiple awards for our environmental focus including a Thistle Award for Sustainable Tourism, the Queen's Award for Enterprise (Sustainability) three times and a Chamber of Commerce Environmental Award.
We use alternative energy sources wherever possible.
Many of our cameras on the Firth of Forth islands are solar powered, as is our car park ticket machine.
We have solar panels.
We continuously monitor and minimise our water, gas and electricity consumption.
We use environmentally-friendly products whenever appropriate and possible.
We use locally-sourced products wherever we can.
We recycle, reduce and re-use at every opportunity including:
Providing dedicated recycling units
Re-using furniture and fittings
Using low energy and reactive light bulbs
Recycling waste cooking oil
We encourage car share and cycling to work.
We offer discounts to ScotRail and East Coast Bus customers.
We provide environmental awareness and training as part of our induction programme and invest in environmental and awareness training for all our staff.
We are involved with environmental lobbying and campaigning.
The Scottish Seabird Centre is a member of Stop Climate Chaos Scotland (SCCS) a coalition of around 60 organisations in Scotland that are campaigning on climate change. Together we represent over 2 million people in Scotland, an amazing 40% of the population.