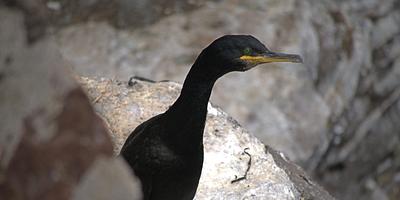 Our work is only made possible by the support of others. We are incredibly grateful to all of the visitors, members, funders, partners, volunteers, trustees, and staff who have shown so much generosity, dedication, and passion to the charity over the last 2 decades.
A big thank you to our donors from the last 12 months, some of whom are included below:
AEB Charitable Trust
Avian flu appeal supporters
Aviva Crowdfunder
Awards for All
Baillie Gifford
Benevity
Big Give - Christmas Challenge donors
Big Give - Green Match Fund donors
Capricorn Energy
Cirrus Logic International UK
Cray Trust
Cruden Foundation Ltd
East Lothian Educational Trust
Enterprise Holdings Foundation
Event Scotland – National Events Programme
Foyle Foundation
Forth Ports PLC
Garfield Weston Foundation
Geoffrey Clark Charitable Trust
Gordon Fraser Charitable Trust
Graham and Henrietta Somervell's Wildlife
Hamish and Doris Crichton Charitable Trust
HASSRA (Health and Social Security Recreational Association) - Dept of Work and Pensions
Horace and Helen Gillman Trusts
Hugh Fraser Foundation
In memorium and legacy donors
Inchcape Foundation
The J and JR Wilson Trust
JNCC (Joint Nature Conservation Committee)
John Lewis Plc
KPE4 Charitable Trust
LBSRA (Lothian and Borders Social and Recreational Association)
Lothian Employees Fund
Mackintosh Foundation
Marjorie Coote Animal Charity Trust
MEB Charitable Trust
Mindsets and Missions Learning Programme, UK Research and Innovation
The National Lottery Community Fund - Platinum Jubilee Grant
Nimar Charitable Trust
New Park Educational Trust
North Berwick Trust Limited
Path Trust
The Peter Sampson Award - from the Zoological Society of Hertfordshire
Puffin Kitchen
RoS (Registers of Scotland) Social Events
Sandra Charitable Trust
Scottish Enterprise
Scottish Marine Environmental Enhancement Fund
Scottish Power Offshore Renewables
Scottish Seabird Centre Friends for Life and Founder Members
Scottish Seabird Centre Friends, Members and Volunteers
Scottish & Southern Energy
Sea Changers
The Slater Foundation
Stafford Trust
Swire Charitable Trust
Sylvia Aitken Charitable Trust
Tay Charitable Trust
Thistledown Trust
Valencia Community Fund
Viewforth Trust
Visions of Scotland
Walker 597 Trust
The Whitley Animal Protection Trust
William Dean Countryside and Educational Trust
William Grant Foundation
William Haddon Charitabel Trust
We are grateful to you all.