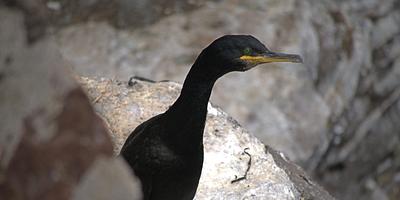 Our work is only made possible by the support of others. We are incredibly grateful to all of the visitors, members, funders, partners, volunteers, trustees, and staff who have shown so much generosity, dedication, and passion to the charity over the last 2 decades.
A big thank you to our donors from the last 12 months, some of whom are included below:
Alerce Trust
Baillie Gifford
BeGreen - Dunbar
Britford Bridge Trust
Catherine Cookson Charitable Trust
Cirrus Logic
The Cray Trust
Creature Candy
Cruden Foundation Ltd
Digital Boost Development Grant
East Lothian Council
Ellem Foundation
Event Scotland – Year of Coasts and Waters
Fidra
GC Gibson Charitable Trust
Gordon Fraser Charitable Trust
Hamish and Doris Crichton Charitable Trust
Inchcape Foundation
The J and JR Wilson Trust
JTH Charitable Trust
KPE4 Trust
The National Lottery Heritage Fund's

Heritage Emergency Fund

NatureScot Nature Restoration Fund
Nimar Charitable Trust
Opticron
Red Rock Power
The Robert Barr Charitable Trust
Robertson Trust
Rotary Club of Penicuik
The Russell Trust
Sandra Charitable Trust
Sea Changers
Scottish Government – Pivotal Enterprise Resilience Fund
The Scottish Government – Wellbeing Fund
Scottish Seabird Centre Friends for Life and Founder Members
Scottish Seabird Centre volunteers
Selkirk Charitable Trust
The Shirley Pugh Foundation
The Slater Foundation
SSE Renewables
Seven Pillars of Wisdom Trust
SMB Trust
Susan H Guy Trust
Tay Charitable Trust
TD Paton Trust
Third Sector Resilience Fund
Thistledown Charitable Trust
Walker 597 Trust
The Whitley Animal Protection Trust
William Dean Countryside and Educational Trust
William Grant Foundation
William Haddon Charitable Trust
We would especially like to thank all those who donated via our emergency Covid-19 appeal. Many of those who have supported us have chosen to remain anonymous.
We are grateful to you all.