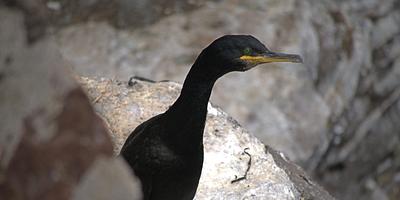 Our work is only made possible by the support of others. We are incredibly grateful to all of the visitors, members, funders, partners, volunteers, trustees, and staff who have shown so much generosity, dedication, and passion to the charity over the last 2 decades.
A big thank you to our donors from the last 12 months, some of whom are included below:
AEB Charitable Trust
Baillie Gifford
Benevity
Big Give - Green Match Fund donors
Blackbaud
Brewin Dolphin
Catherine Cookson Charitable Trust
Cirrus Logic International UK
Cruden Foundation Ltd
Darwin 200
Digital Boost Development Grant
East Lothian Educational Trust
Enterprise Holdings Foundation
Event Scotland – National Events Programme
Hamish and Doris Crichton Charitable Trust
HASSRA (Health and Social Security Recreational Association) - Dept of Work and Pensions
Hugh Fraser Foundation
Inchcape Foundation
The J and JR Wilson Trust
JNCC (Joint Nature Conservation Committee)
JTH Charitable Trust
KPE4 Charitable Trust
LBSRA (Lothian and Borders Social and Recreational Association)
Lothian Sea Kayakers Club
MEB Charitable Trust
Nancy Roberts Charitable Trust
The National Lottery Community Fund - Platinum Jubilee Grant
NatureScot Nature Restoration Fund
North Berwick Golf Club
North Berwick Trust
RoS (Regsiters of Scotland) Social Events
Rural Communities Ideas into Actions Fund - administered by Inspiring Scotland on behalf of the Scottish Government Rural Economy and Communities Division.
Sandra Charitable Trust
Scottish Enterprise
Scottish Power Offshore Renewables
Scottish Seabird Centre Friends for Life and Founder Members
Scottish Seabird Centre Friends, Members and Volunteers
Sea Changers
Selkirk Charitable Trust
The Slater Foundation
St Andrew Blackadder Guild
St Mary's Charity
Tay Charitable Trust
TD Paton Trust
Viridor Landfill Tax Credits
The Whitley Animal Protection Trust
William Dean Countryside and Educational Trust
William Grant Foundation
William Haddon Charitable Trust
We are grateful to you all.