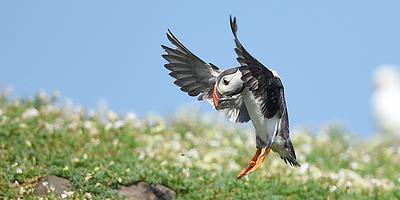 Become a friend
Become our friend and help us protect Scotland's incredible marine wildlife.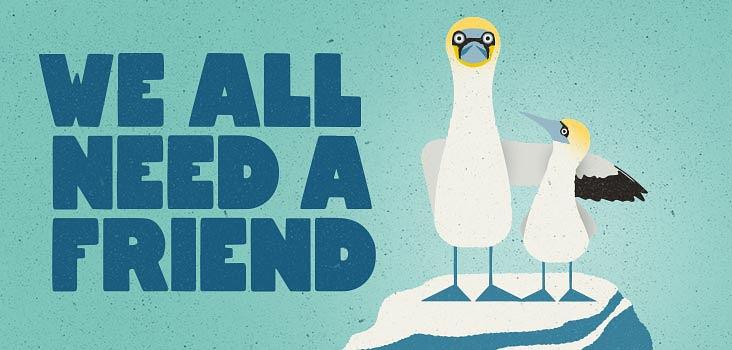 Scotland has over 18,000km of coastline, in excess of 900 islands, and 61% of the UK total sea area. Over 6,500 species of animals and plants have been recorded in our waters and our coasts and islands are home to internationally important seabird populations, many of which are in steep decline.
The need to protect our marine environment has never been greater. We've been connecting people and nature for over 20 years, inspiring them to love and care for our iconic seabirds and marine wildlife.
All our education and conservation activities are designed to motivate people to make positive changes in their own lives to protect the marine environment now and in the future.
Become a friend of the Scottish Seabird Centre and your donation will help us continue our vital conservation and education work – inspiring the conservationists of the future to protect our fragile marine world.
Your support will help us to:
Inspire children to develop a life-long love of nature by funding science and learning resources.
Bring the wonder of our seas into Scottish classrooms through our marine loan boxes. Loan boxes are shared for free with schools around the country.
Conserve our fragile coastal habitats, by supporting volunteer work parties. Time volunteering in nature is especially beneficial for vulnerable adults.
Protect critically endangered puffin populations, through our SOS Puffin mission to clear invasive Tree Mallow from local islands. Tree Mallow blocks the Puffins burrows and can have a devastating effect on breeding.
Provide children with their first hands-on experience of our amazing Scottish coastal wildlife, providing a free bus and rock-pooling session for 30 children from urban areas.
Together we can inspire even more people to understand and care about wildlife and the marine environment.
Thank you for your support.