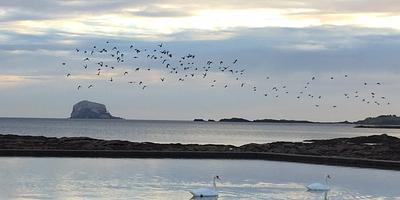 Things to do nearby
Explore East Lothian
East Lothian is known as Edinburgh's coast and countryside: there are beautiful beaches, inspiring historic buildings, award-winning attractions plus some of the best links golf courses in the world. As one of Scotland's best coastal resorts, North Berwick, has an amazing range of accommodation, restaurants, independent shops, coffee shops and activities from water sports to the brilliant Coastal Communities Museum.
We're blessed with miles of beautiful sandy beaches ideal for exploring at any time of year. The rocky shore, just below the Seabird Centre is perfect for rockpooling. Our resources page is filled with activities and spotter sheets to help you identify what you might find.
WHERE TO STAY
There are lots of accommodation options in and around North Berwick, from our two excellent caravan sites Gilsland Park and Tantallon to a host of self catering, hotels and cosy B&B's. As well as many other lovely options in nearby Dirleton, Dunbar, Gullane and further afield. Although we're only 35 minutes from Edinburgh by train, we highly recommend staying in East Lothian to really explore what the region has to offer and escape the city.
For all the insider knowledge of what's going on, where to visit and stay, have a look at the excellent Visit East Lothian and Visit North Berwick websites.
John Muir Way
East Lothian is the birthplace of John Muir, the father of modern conservation, and North Berwick forms part of the John Muir Way.
The John Muir Way stretches for 134 miles between Helensburgh on the River Clyde in the west through Scotland's heartland to Dunbar on the east coast. The route explores quiet canals, breath taking beaches, gentle hills and tranquil woods. It is an historical journey taking you to palaces, castles and the World Heritage Site at the ancient Roman remains of the Antonine Wall, which was once the north-western frontier of the Roman Empire.
To find out more about this magical route click here.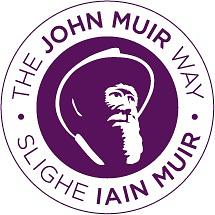 Beach Wheelchairs
North Berwick is very lucky to be home to the brilliant, Beach Wheelchairs. Thanks to them, the beautiful beaches of North Berwick are accessible to everyone.
Beach Wheelchairs are a charity that loans specially-designed wheelchairs to people with physical disabilities. These wheelchairs mean that people can get onto the sand at the beach and be included in activities with their family and friends - something that is nearly impossible in a standard wheelchair.
They have five beach wheelchairs and a beach walker available for loan. The wheelchairs are loaned from the Beach Hut, in North Berwick Harbour by an amazing team of volunteers.
To book please phone 0300 111 2112.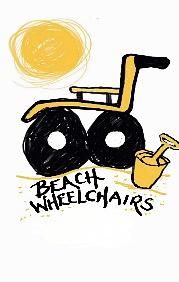 Tantallon Castle
Set on the edge of the cliffs, looking out towards the Bass Rock, this formidable castle was a stronghold of the Douglas family.
Ascend Tantallon's towers for spectacular views of the Bass Rock and to watch the incredible gannets plunge into the North Sea. Then descend into the depths of a particularly grim pit prison.
The castle was home to the powerful Red Douglas dynasty, which often clashed with the Crown. It was besieged by both James IV and James V but was ultimately destroyed by Oliver Cromwell's troops in a siege of 1651. Many artefacts are displayed to help tell its dramatic stories.
For opening times and more information click here.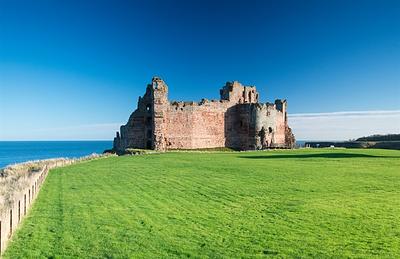 National Museum of Flight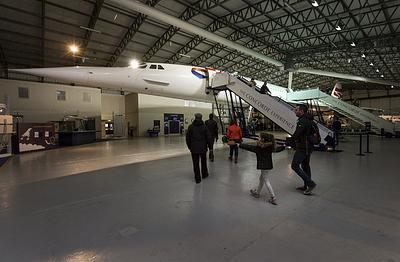 Visit the National Museum of Scotland and discover a world-class collection of aircraft and hear the fascinating stories of the people who built and flew them at one of Scotland's top attractions.
Learn about the history of aviation from the First World War to the present day and immerse yourself in supersonic experiences and the historic hangars and airfield. Get on board Scotland's Concorde to discover what transatlantic flight was like for its passengers and crew and learn more about its supersonic legacy.
Then round off your day with a visit to the shop and cafe or bring a picnic to enjoy in the outdoor picnic area.
For more information, please check out their website.