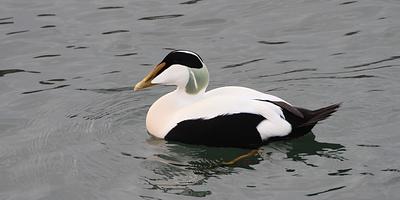 Our team categories
Our staff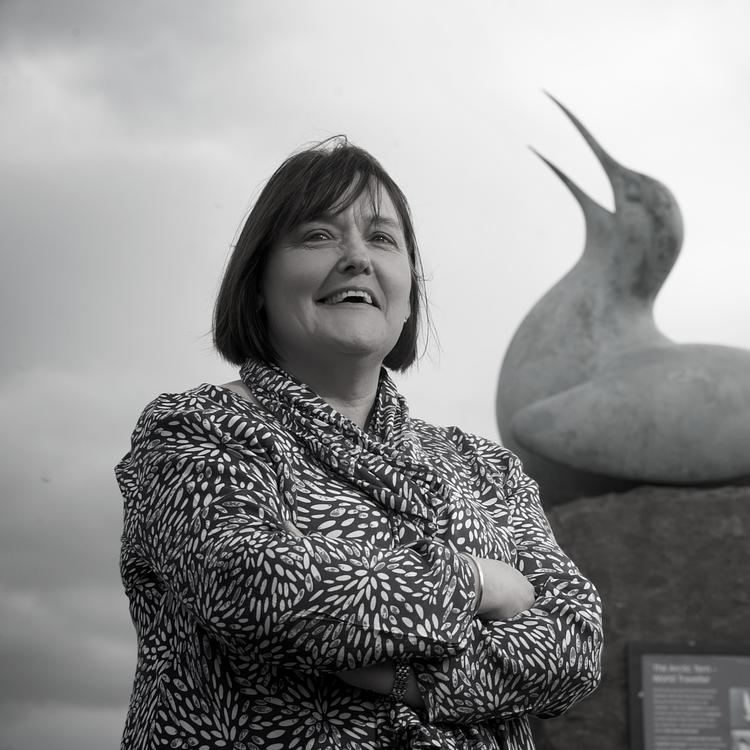 Susan Davies
Chief Executive
Susan was appointed as Chief Executive in January 2019. Her career has been in the public sector firstly for the UK Joint Nature Conservation Committee (JNCC) (1989-2000) and then in a range of operational, policy and science roles in Scottish Natural Heritage (2000-15) and latterly was the acting Chief Executive. Susan then moved to the third sector (2015-2018) as the Director of Conservation with the Scottish Wildlife Trust and led a wide variety of land and marine-based activities. Susan is also Chair of Venture Trust and a trustee of the James Hutton Institute.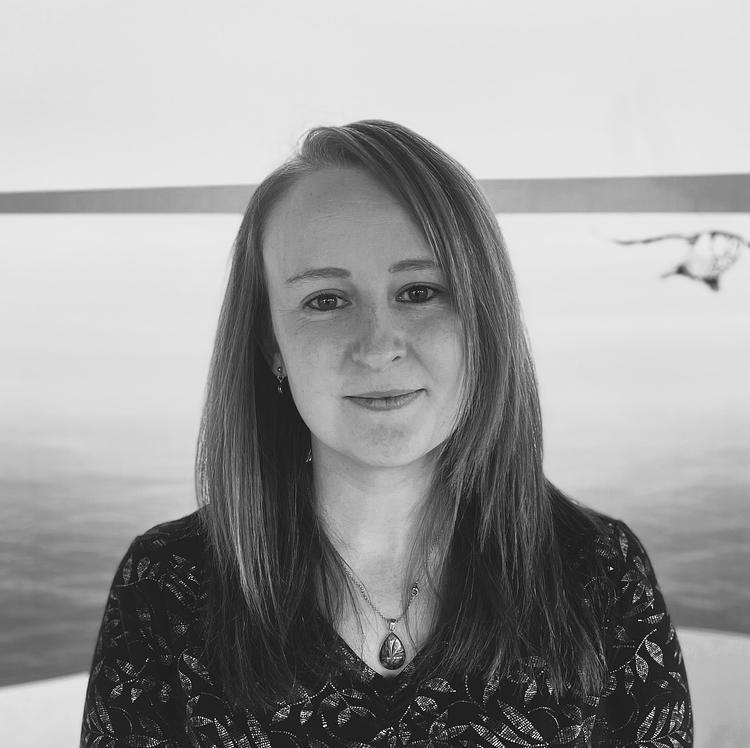 Helen McDonald
Chief Operating Officer
Helen joined the Seabird Centre in December 2018 having moved to East Lothian from Chester. A qualified Accountant, Helen has a wealth of experience in visitor attraction finance management and spent 8 years working in the finance department for Deep Sea Leisure plc which runs various attractions across the UK.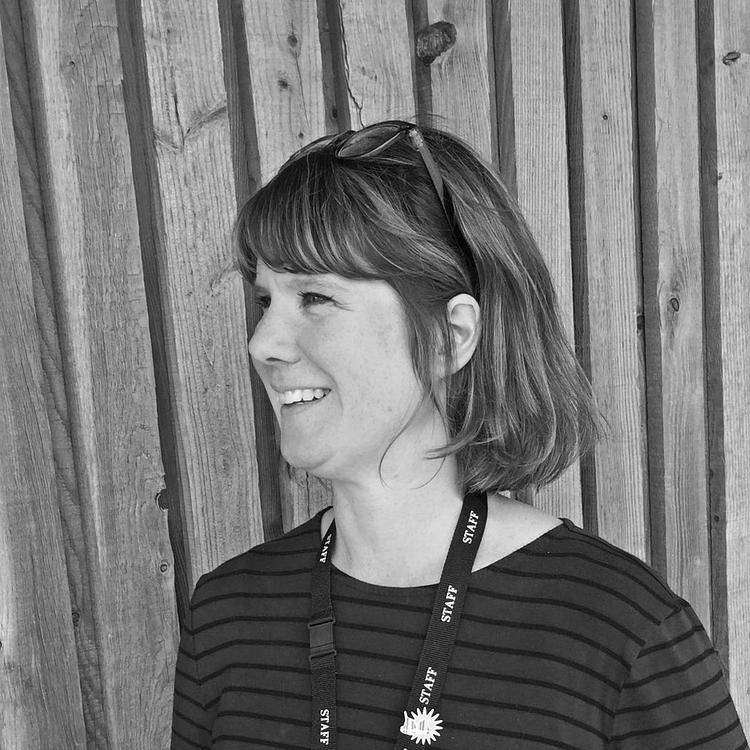 Jess Thompson
Marketing Manager
Jess joined the team in 2018. She brings with her a wealth of marketing experience, having spent the last 7 years working in leading Scottish creative agencies, on award-winning projects within the Tourism and Higher Education sectors. A PRINCE 2 qualified project manager, she started her career in publishing, working for international publishing house, Elsevier, before moving into marketing in 2012. Jess sits on the East Lothian Tourism Attraction group and is responsible for the development and delivery of the Scottish Seabird Centre's Marketing, Social Media and PR strategy.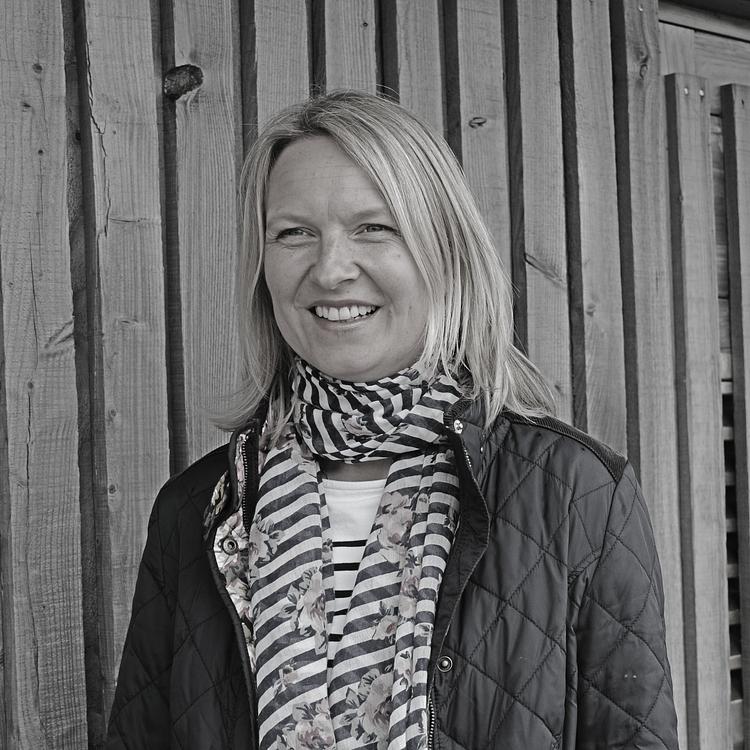 Carrie Bevan
Marketing & Administration Officer
Carrie joined the Scottish Seabird Centre as Administration Assistant in May 2015. With a varied background in chemistry, communications, marketing and more recently bringing up two lively children, she brings a wide range of transferable skills to this role. Carrie moved to North Berwick in 2000, the year the Scottish Seabird Centre opened and after enjoying many visits to the Centre she is very happy to be part of the team.
Dora Roden
Project Officer
Having enjoyed membership of the Seabird Centre for many years, Dora was delighted to join the staff team in February 2016. She studied Geography at University of Edinburgh, followed by a Masters in GIS. In her role as Project Officer, she draws upon her experience on a wide-range of projects at both British Airways and Standard Life.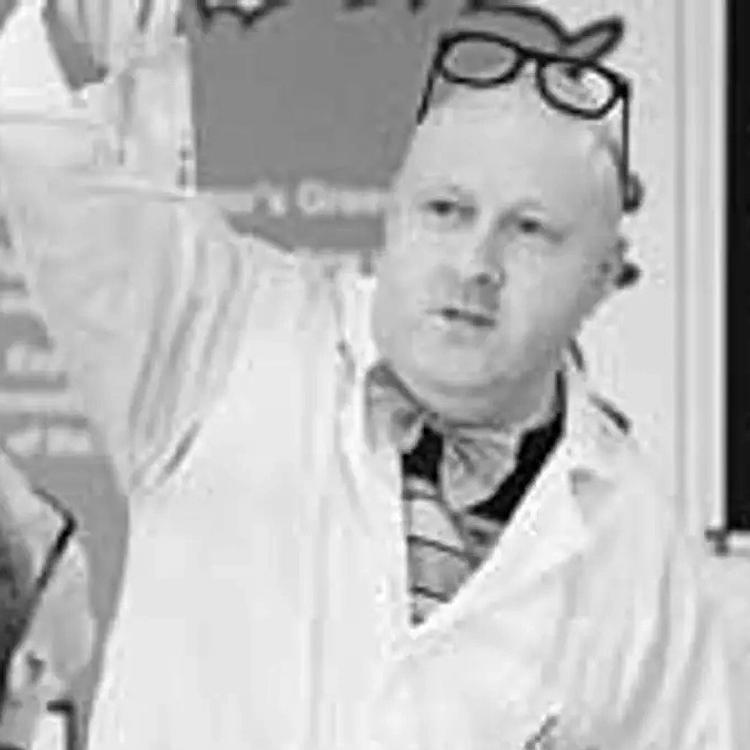 Malcolm Watson
Science Communicator
Mal joined the Seabird Centre team in 2013. He studied Dramatic Studies at the Royal Conservatoire of Scotland (formerly The Royal Scottish Academy of Music and Drama), leaving with an honors in Acting. He has worked as a Science Communicator for 25 years, performing in such places as Orkney, Abu Dhabi and New Zealand. Mal is the Discovery Experience Manager and also responsible for delivering fun science shows for all ages within and around the Centre.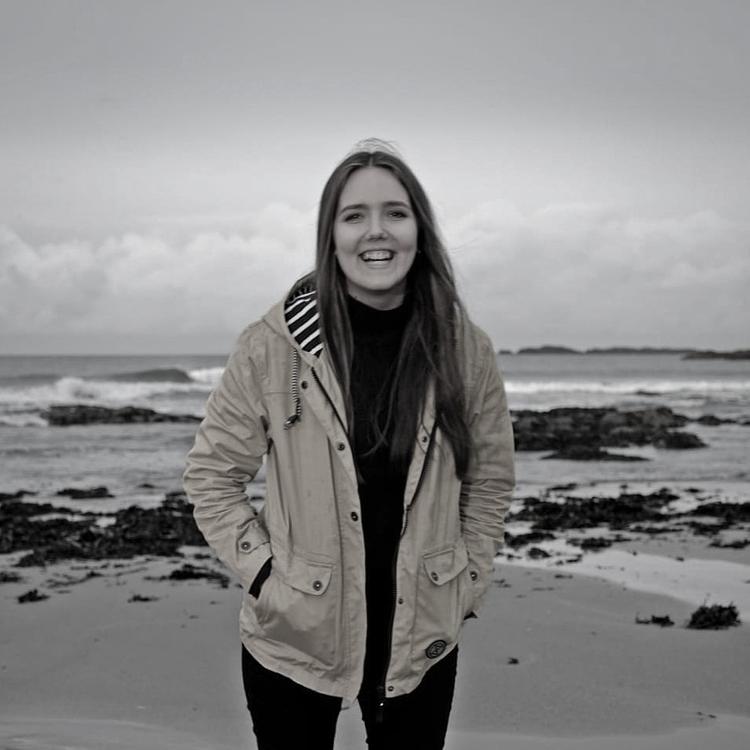 Emily Burton
Conservation Projects Officer
Emily joined the Scottish Seabird Centre team as the Volunteer Coordinator in 2019 and has since taken on the role of Conservation Projects Officer. Emily manages a range of conservation initiatives, including the SOS Puffin Project, coastal clean-up programme, and various research partnerships on the local seabird islands. A key part of her work is to engage and connect people with marine wildlife and places, creating practical opportunities to protect and restore key habitats. She has worked with several conservation charities in the past, including the RSPB, WDC and Birdlife Malta, where her main responsibilities were managing and delivering education programmes and projects.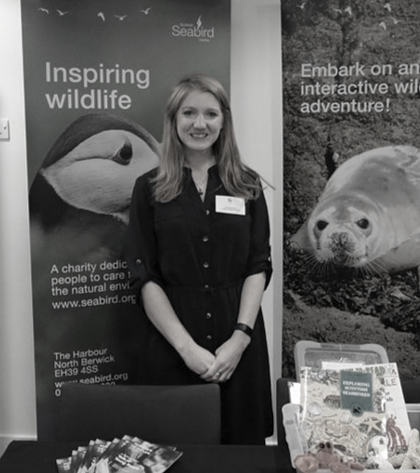 Charlotte Foster
Marine Engagement Officer
Charlotte joined the team in 2019 and oversees the centre's outreach programme. She comes from a background in marine science and has previously worked for a number of outdoor education, citizen science and environmental conservation groups. Her role as Marine Engagement Officer is to expand the centre's onsite education programme to reach new audiences across the country and raise awareness of Scotland's wonderful marine life. Whether it be running stands at science festivals, talks in schools, guided wildlife walks, or developing online resources, she enjoys engaging people in marine science.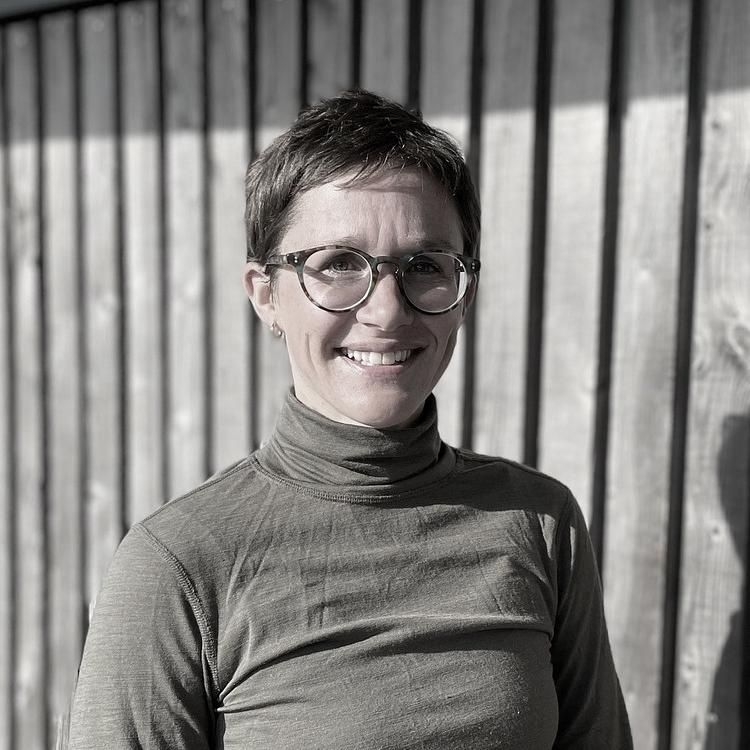 Jackie Shuttleworth
Events Co-ordinator
Jackie plans and delivers the Centre's events programme with the aim of strengthening engagement with the local community and attracting new audiences. With a background in events management, communications and journalism, Jackie has been involved in a diverse range of events such as the MTV European Music Awards, Mountain Bike World Cup, Edinburgh's Hogmanay, Live8 and Taste of Edinburgh. Jackie also manages programming for Fringe by the Sea, East Lothian's multi-arts festival which takes place in North Berwick each August.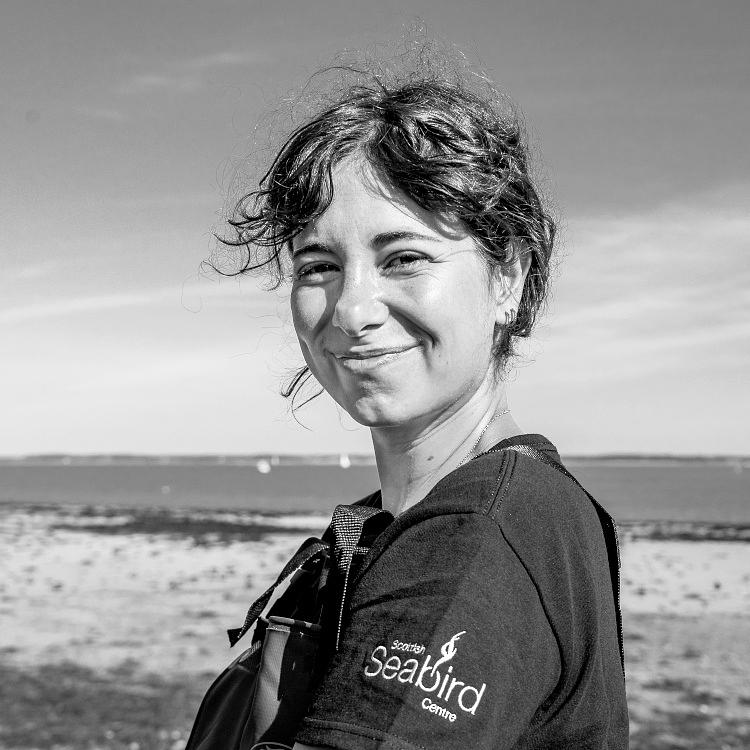 Dr Marie Seraphim
Seagrass Officer
Prior to joining us in 2022, Marie has held a variety of outreach positions at conservation NGOs. More recently, she worked as a researcher at New York University Abu Dhabi, exploring the marine habitats of the Arabian Gulf. Marie also completed a PhD in restoration ecology at the University of the West of Scotland. She is now a key link in the interorganizational project Restoration Forth, with the aim of restoring seagrass meadows here in East Lothian and in the wider Firth of Forth.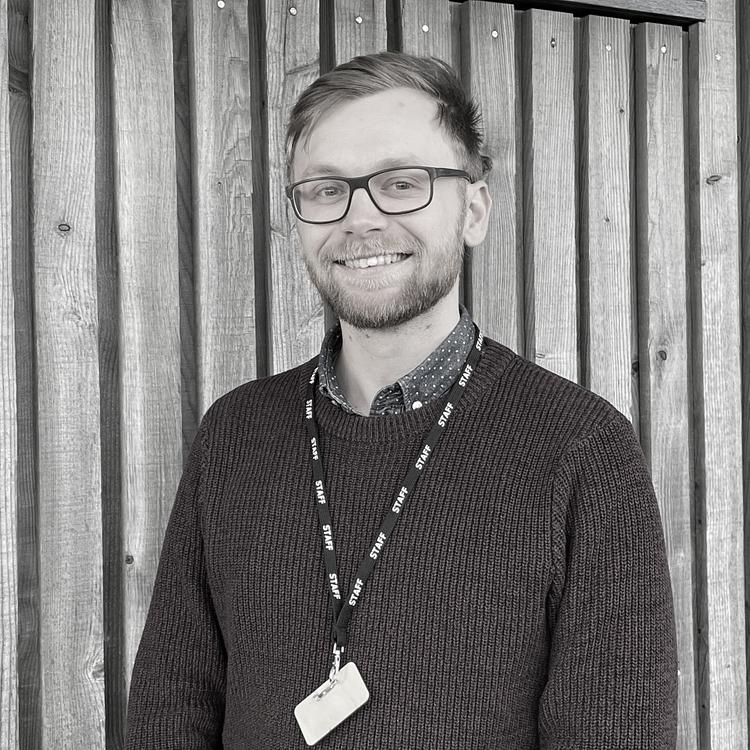 Jack Cuffley
Education Officer
Jack joined the team in 2022 taking on the role of Education Officer. He has a background in marine conservation and research and previously worked with multiple environmental education organisations. He enjoys sharing his passion for the marine world with others and hopes that his enthusiasm is evident in the lessons he teaches.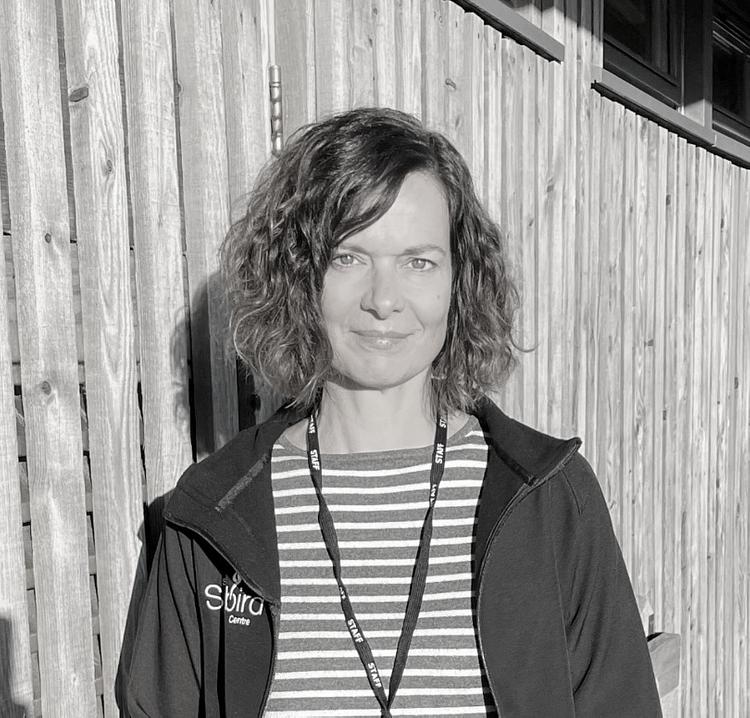 Frances Hill
Finance & Business Support Officer
Frances joined the team in 2022 as Finance and Business Support Assistant. She has a variety of experience having worked in the conservation, education, and communication sectors. Frances moved to North Berwick with her family in 2014 and is delighted to work in a role that combines her skills with her interest in the marine environment.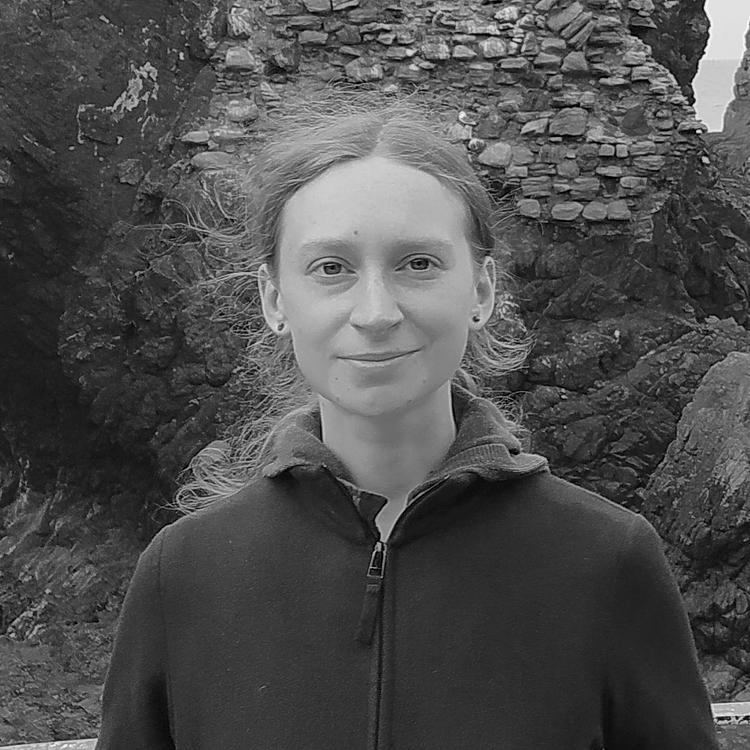 Emma Marriott
Conservation Assistant
Emma was thrilled to join the team at the Scottish Seabird Centre in Spring 2023. She studied Animal Biology at Edinburgh Napier University and graduated with an honours. Since then, she has volunteered with various groups involved in habitat management and conservation and has enjoyed every moment spent getting her hands dirty outdoors.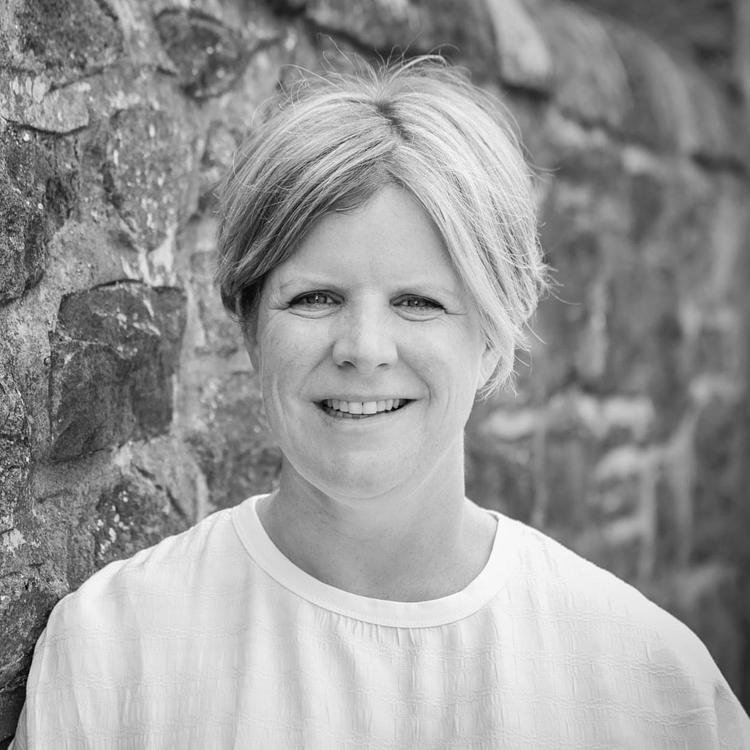 Fiona Unsworth
Business Support Officer
Fiona joined in 2023 and is delighted to be a part of the Scottish Seabird Centre Team. Fiona provides support to the Seabird Team, the Board of Trustees and Chief Executive. She brings experience from her career in Human Resources working in a variety of sectors including local government and financial services. A resident of North Berwick with a love of the sea, Fiona is loving the opportunity to contribute to the work of the charity and to learn more about the local marine environment.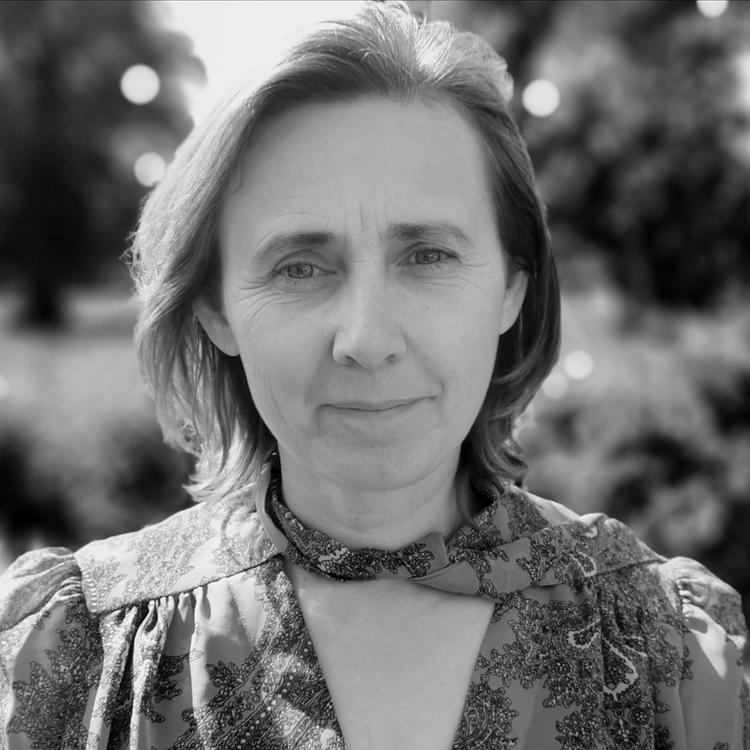 Sandie Fisher
Fundraising Officer
Sandie joined the team in summer 2023 as Fundraising officer. She has a background in Arts and Education having worked as a Dance Artist, Community Arts Practitioner and University Lecturer for over twenty years. In her role as fundraising officer she draws on her experience of developing projects and partnerships to inspire and engage people. Inspired and fascinated by beautiful coastal environments, shorelines and seascapes, Sandie is delighted to join the team at the Seabird Centre to champion the natural environment and support the work of the Charity.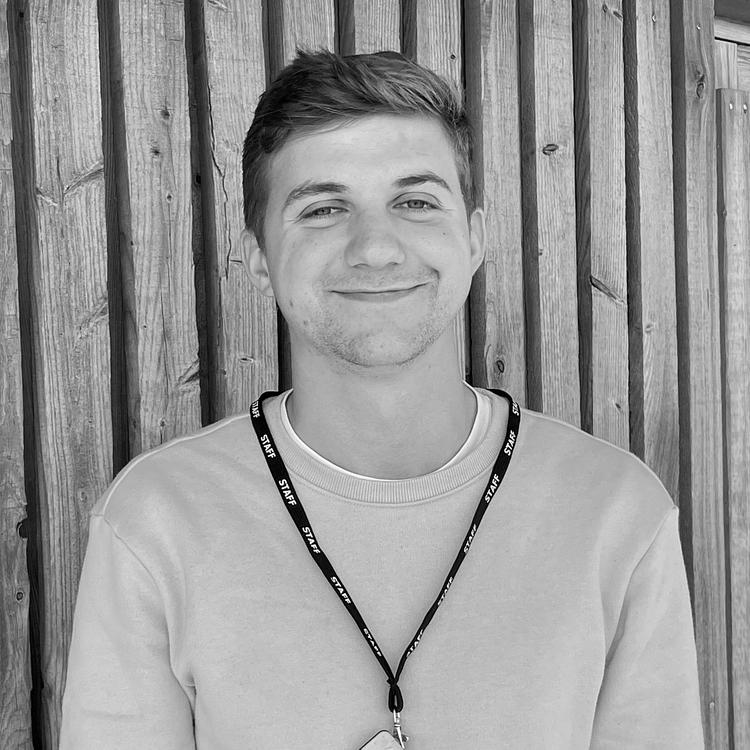 Jamie McDermaid
Communications Assistant
Jamie joined the team in summer 2023, taking on the role of Communications Assistant. He initially studied English Literature and Film and Television at university, before going on to do a Masters in Environment, Culture and Communication. He has previously worked and volunteered with multiple environmental organisations, including the Scottish Wildlife Trust and Whale and Dolphin Conservation. He has enjoyed bringing his passion for wildlife photography and nature to his previous work and is excited to put his skills and enthusiasm into this new role.
Our Trustees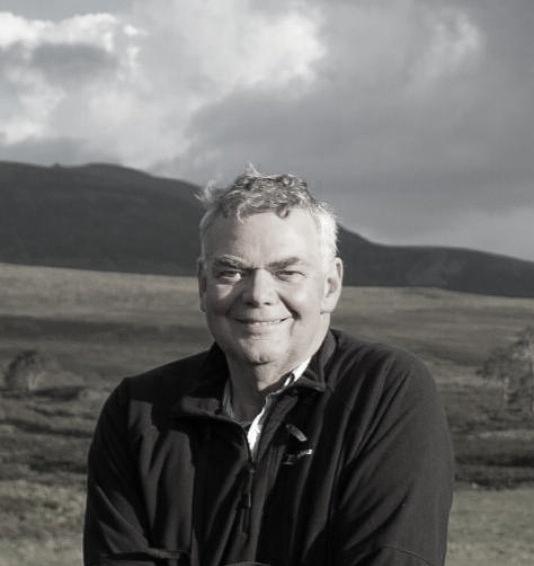 Stuart Housden OBE
Chair
Stuart was appointed as Chairman in January 2021. Formerly RSPB Scotland's Director, Stuart brings a wealth of charity experience and networks to the role, alongside a life-long knowledge and passion for nature conservation. A Zoology graduate, Stuart joined the staff of the RSPB in 1976 where he built the organisation's policy, planning and advocacy programmes. In 1994 he became Director of RSPB Scotland and a member of its UK Board. His work involved developing strategic plans that saw the considerable growth of the organisation in terms of public support, income and impact. He retired from RSPB in October 2017. He was made an OBE in 2005, awarded an Honorary Fellowship by Scotland's Rural College (SRUC) for services to farming and conservation in 2009 and became an Honorary Fellow of Scottish Environment link in 2018. Stuart is also a member of the National Trust for Scotland's natural heritage advisory board. Stuart is currently a member of the National Lottery Heritage Fund, where he has continued to be an advocate of the need to invest in Scotland's natural assets.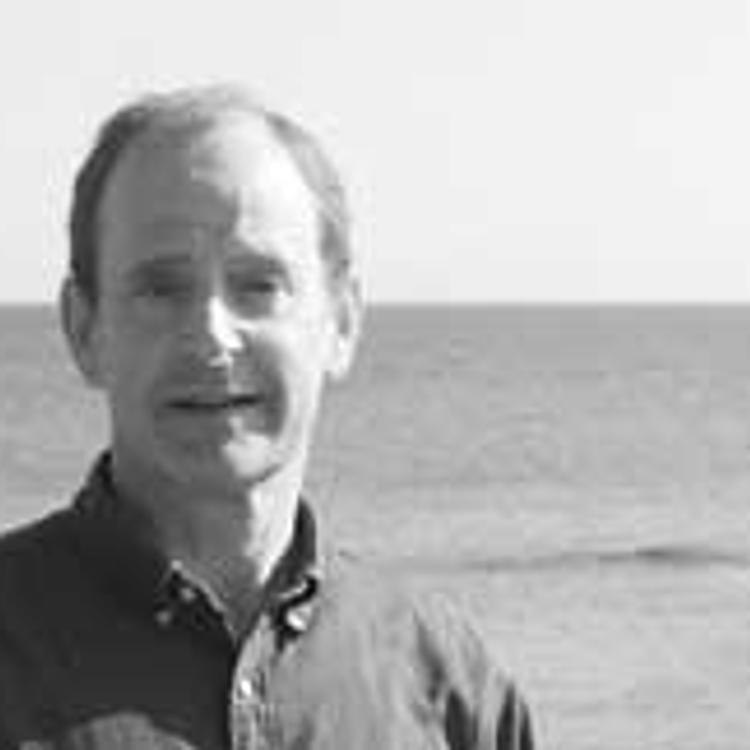 Chris Arnold
Chris is a semi-retired lawyer who was previously a partner in 2 major Scottish law firms specialising in construction contracts and major projects. He has been accredited by the Law Society of Scotland as a construction specialist. He is now involved in a number of different fields including advising a business start-up, a Council Member of Mortonhall Golf Club and a Vestry Member at Christ Church, Morningside. Chris has been a supporter of the Seabird Centre for many years and is particularly keen on wildlife photography.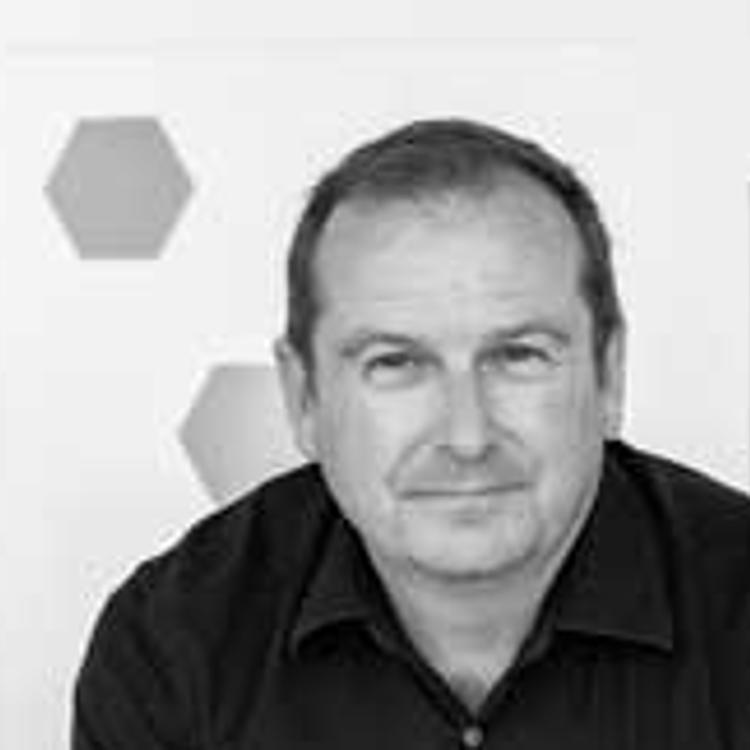 Dr Stephen Breslin
Dr Stephen Breslin is Chief Executive Officer of Glasgow Science Centre and is committed to stimulating peoples' interest in science and helping them to discover the pleasure and relevance in science, engineering and technology. The Science Centre is a five star attraction and plays a pivotal role in Scotland's science infrastructure; Stephen is dedicated in driving it forward to become a key player in inspiring the scientists and engineers of tomorrow through hands-on engagement. Previously, Stephen was Chief Executive Officer of Futurelab Education and Chief Executive Officer with The Kelvin Institute Ltd, a joint venture between the University of Strathclyde, the University of Glasgow and Scottish Enterprise. Stephen has been a professional within the science and engineering industry for over 20 years, starting his career as an engineering consultant seconded to the Royal Navy at Clyde Submarine base, Faslane.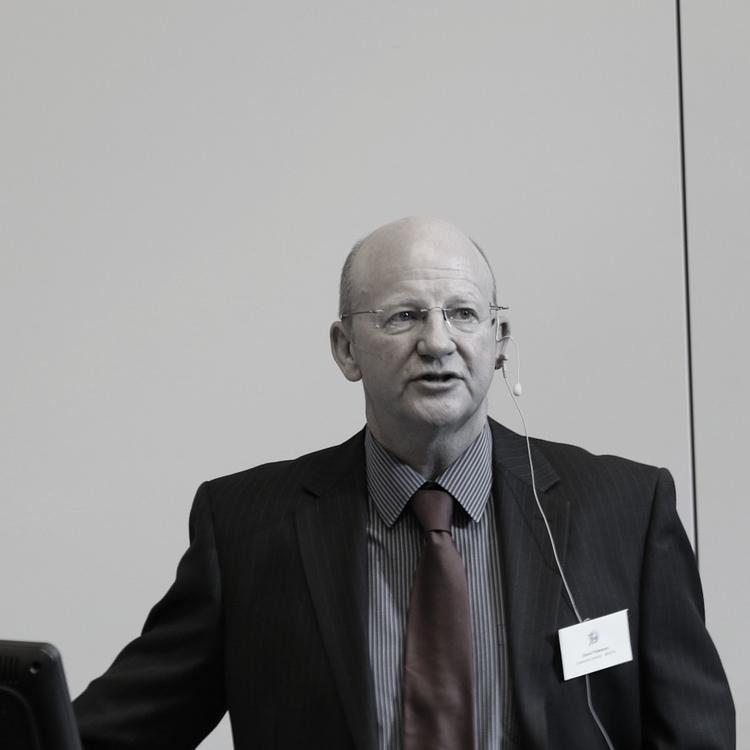 Professor David Paterson
David holds a personal chair in Coastal Ecology at the University of St Andrews, and for 10 years has been the Executive Director of the Marine Alliance for Science and Technology for Scotland (MASTS). After school in Edinburgh and undergraduate study at Glasgow University, he moved to Bath University to complete a Ph.D. and then to Bristol University where he stayed for 8 years and was a recipient of a Royal Society University Research Fellowship before being appointed to a lectureship at the Gatty Marine Laboratory, University of St Andrews. There he established the Sediment Ecology Research Group (SERG), also know as the "mud lab", and continued his work on the dynamics and ecology of intertidal and coastal systems. He has worked at sites around the world including the Bahamas, Germany, France, Italy (Venice) and Australia, as well as the Eden and Tay estuaries in Scotland. Recent research involves biodiversity, ecosystem function and ecosystem service relationships, under global change particularly the effects multiple stressors (ocean acidification, temperature and pollutants such as microplastics and pharmaceuticals). Often working with government and regulators, he also Chairs the Sullom Voe Oil Terminal Environmental Advisory Group and has an interest in the ecology of offshore structures and decommissioning. He has been a trustee to the MBA and SAMS before joining the Scottish Seabird Centre in the same role.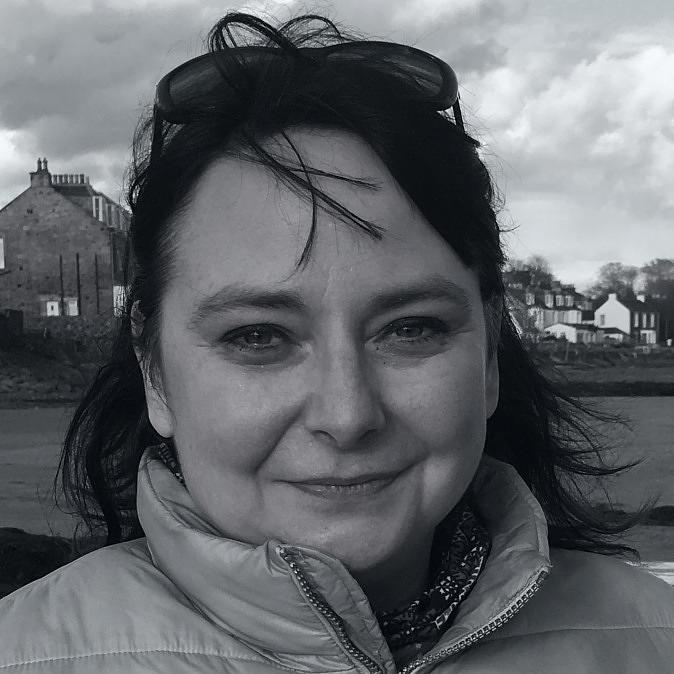 Tessa Quinn
Tessa has led digital transformation in heritage, financial, government and third sectors for over 20 years. She is currently responsible for the design and delivery of complex products and services required to welcome displaced people from Ukraine to Scotland as part of Scottish Government's Ukraine Resettlement programme. Tessa has previously led digital strategy and programmes for the British Film Institute, National Galleries of Scotland, National Trust for Scotland and Royal London Group. She was a Trustee for community arts charity Impact Arts and served for 3 years on the British Council's Digital Advisory Board. She has a real passion for using technology to change lives for the better and envisaging how digital can benefit both businesses and their users.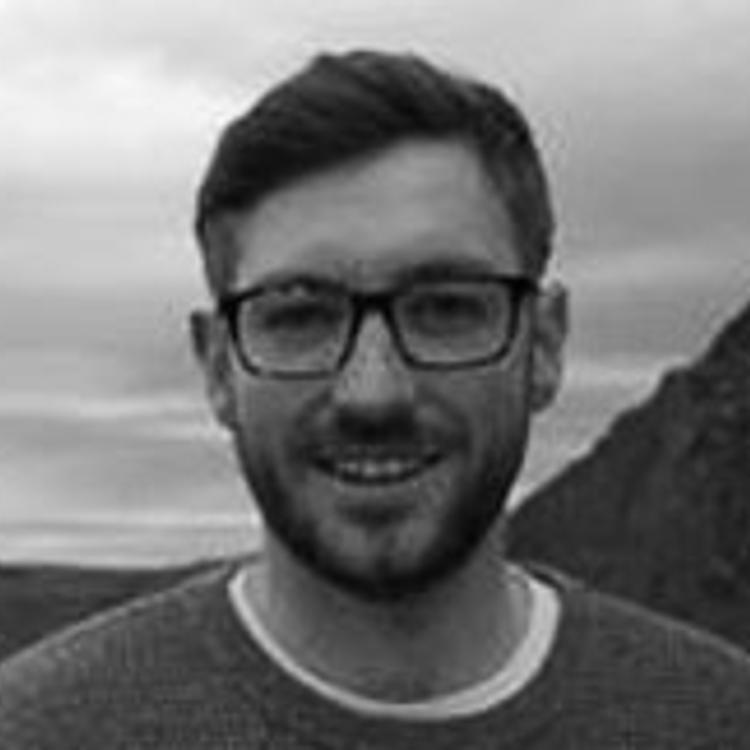 Philip Taylor
Appointed as a Trustee for Scotland's Year of Young People 2018, Philip is Head of Policy and Operations at Open Seas, an organisation working to improve the sustainability of our seafood and health of our seas. He is a passionate and committed environmentalist and has been at it since his teens. He brings experience specifically relevant to marine and seabird conservation, having worked for several years at RSPB Scotland leading seabird conservation work, including projects like the Shiant Isles Recovery and BirdLife International, working to identify and protect some of the world's most important patches of sea and on reducing Albatross bycatch in the world's tuna fisheries. Philip's real passion lies in engaging people with the natural world, and thinking about the future of our environment.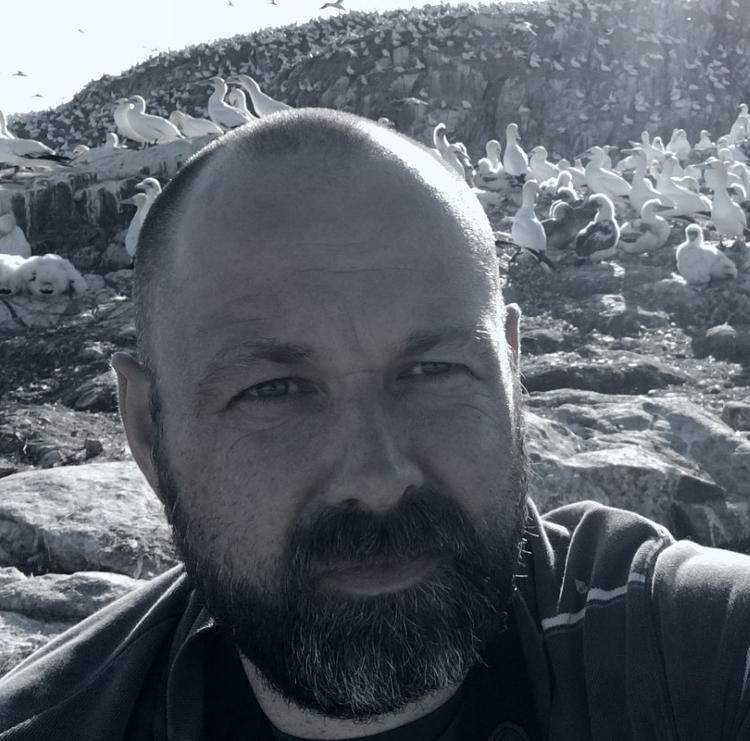 Professor Steve Votier
Steve is Professor of Seabird Ecology & Conservation at the Lyell Centre, Heriot-Watt University. He has 15 years' experience working in tertiary education - teaching and researching marine biology at the Universities of Exeter and Plymouth. Prior to this, he completed his PhD and post-doctoral research at the Universities of Glasgow and Sheffield and a Fellowship in Spain, studying seabird fishery interactions and demography. His research focusses on understanding seabirds' behavioural and demographic response to a rapidly changing world in temperate, polar and tropical seas. He first visited Bass Rock in 2002 and this was influential in his decision to begin a long-term study of gannets on Grassholm, Wales, in 2005. He is passionate about engendering a love of the marine environment - from plankton at the base to seabirds at the top of the food chain - drawing on first-hand field experiences to help. His research includes the use of new technologies such as bird-borne loggers and 'big-data' to address important conservation questions and make as many people as possible stakeholders in our fabulous marine resources. An avid birder since he can remember, Steve is a member of the British Birds Editorial Board, the British Birds Rarities Committee and is the outgoing Chair of the Seabird Group.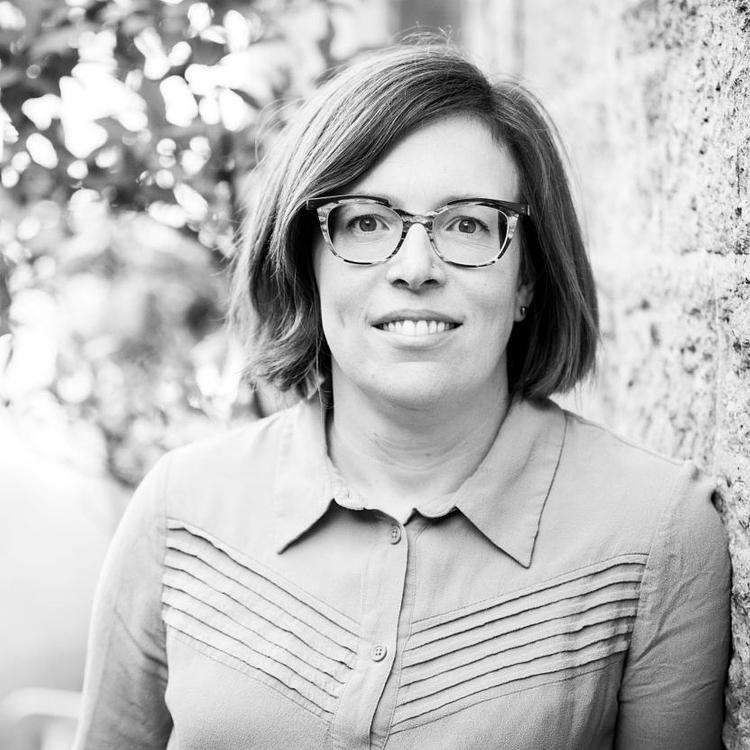 Heather McFarlane
With a background in chemistry, Heather has been working for science and environmental organisations for over 15 years. She has held policy, communication and education roles at the Royal Society of Chemistry, the University of Edinburgh, and in conservation charities around the world. Heather now works at Fidra, an environmental charity working with industry, governments and the public to deliver solutions to chemical and plastic pollution. Heather is a North Berwick resident, SOS Puffin volunteer and wildlife enthusiast, she can often be spotted walking her dogs, swimming or birdwatching around East Lothian.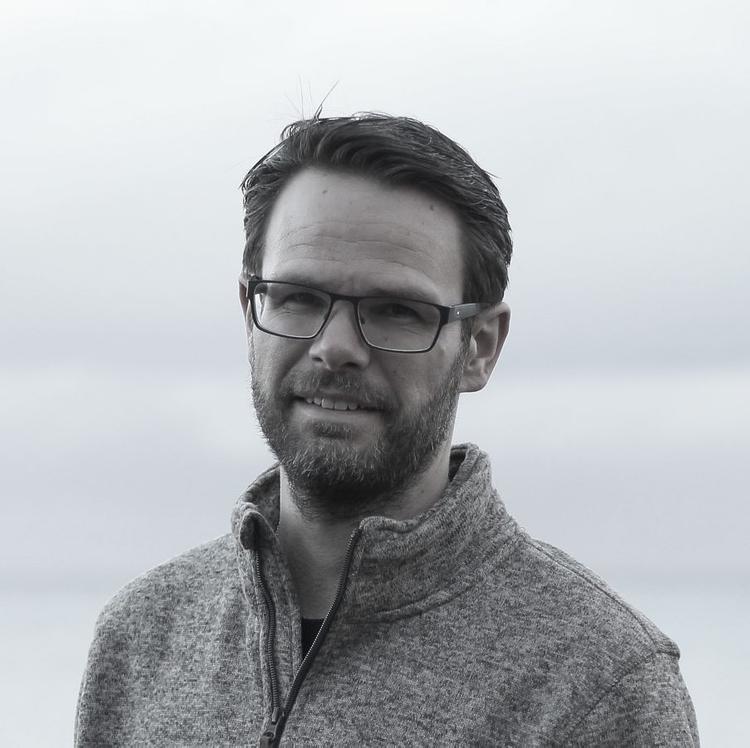 Kim Kjaerside
Kim, originally from Denmark, currently works as a Business Development Manager for Dovecot Studios, a world-leading tapestry and rug tufting studio and events venue in Edinburgh. Previously Kim worked at the Edinburgh International Conference Centre, promoting the centre and destination for national and international not-for-profit organisations. Kim's experience is varied within the hospitality, event management and tourism industry, and has spent over 20 years working throughout the UK. He also volunteers for the Boys Brigade in Portobello, Edinburgh as an officer and has done so for over 17 years. Since 2020 he has been an Ambassador for Scottish Development International, working to promote Scotland as a place to build an exceptional career and enjoy a brilliant lifestyle, with the likes of Brand Scotland, Scottish Enterprise and GlobalScots. Kim is an enthusiastic photographer and worked on several destination promotional projects across Scotland with various tourism organisations. Kim loves spending time in the outdoors with his young family. Kim will take on the role of Director and Chair of the Scottish Seabird Centre's Trading arm when the current chair steps down.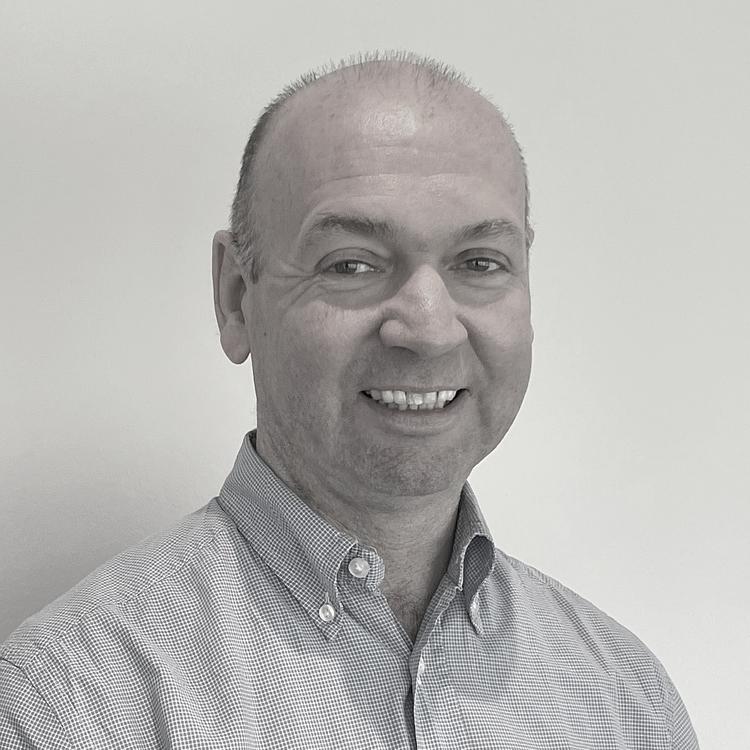 Neil Stoddart
Neil is a Chartered Management Accountant and is the current Group Finance Director for CALA Homes where he has undertaken various finance roles since joining them in 2000. Prior to that Neil worked in the public sector for Lothian Regional Council and East of Scotland Water. Neil has particular experience and expertise of significantly growing a company whilst maintaining key financial controls and governance. In his spare time Neil enjoys watching his favourite football team, walking and playing the odd game of golf.
Our Ambassadors
Megan McCubbin
Ambassador
Megan McCubbin is a zoologist, wildlife TV presenter and author. Having studied at the University of Liverpool, she began a career in science communication and is most known for presenting the BBC Springwatch and Animal Park series. In 2023, she released her second book called an 'Atlas of Endangered Species'. Megan is at home in the ocean, having studied sharks and spent a lot of time photographing seabirds. As an ambassador, she is excited to promote the charity and support all of it's vital work.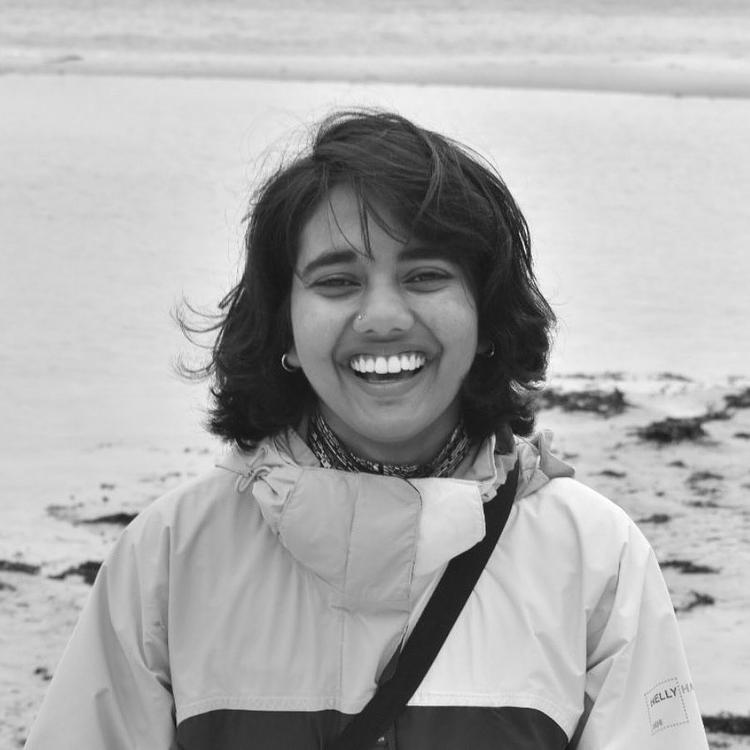 Udara Nagodavithana
Youth Ambassador
Udara Nagodavithana joins the team as our Youth Ambassador. Udara studied Marine Biology at the University of St Andrews, her interest in the subject stemmed from growing up near the Indian Ocean. Having moved a long way away from bordering the Indian Ocean to the Scottish coastline, she became interested in birdwatching and seaweed foraging. Both things you can do all year around when the temperature of the water discourages a good snorkel.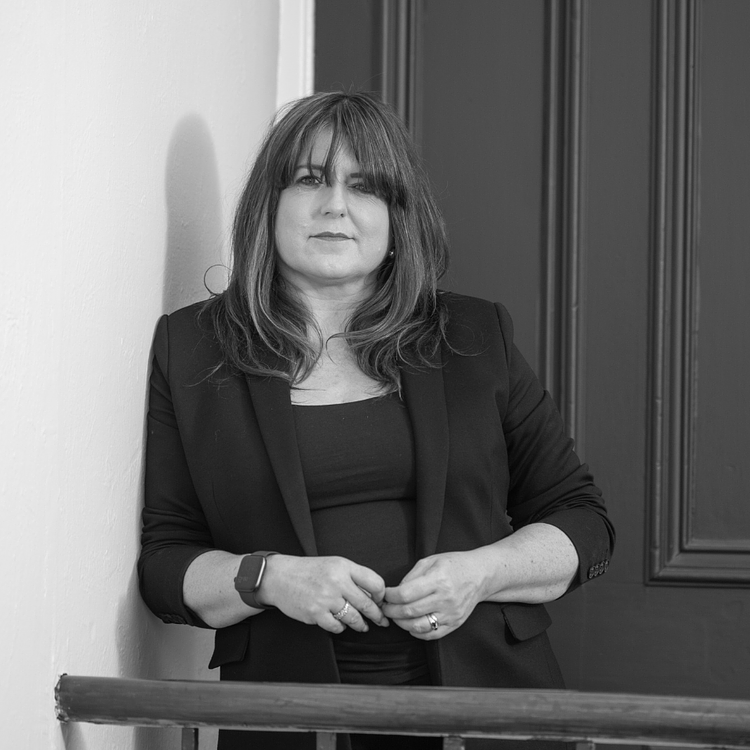 Louise Macdonald OBE
Ambassador
Louise Macdonald, is the Scottish Government Director General for Communities (previously DG Economy). Prior to this she was the national director for the Institute of Directors and former CEO of Young Scot. Lousie was the first ambassador for our Charity (appointed in August 2021). Her passion for championing and supporting children and young people in shaping their own futures is greatly admired. Also, a great lover of wild places and the benefits to wellbeing from being connected with nature. Louise aims to challenge how we engage with children and young people and supports us in forging new partnerships that help inspire them to care for, and challenge all of us, to protect Scotland's amazing marine wildlife.