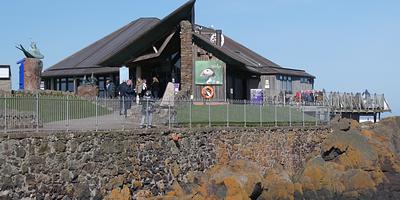 Venue Hire
A unique venue in a spectacular coastal setting that gets you away from the hustle and bustle of the city. Our venue is ideal for smaller seminars, meetings, evening events or private parties. We welcome enquiries for hire of our Centre's facilities.
Venue location
Located in the bustling and highly attractive seaside town of North Berwick, East Lothian our Centre provides a unique and welcoming environment for networking, small meetings, seminars, presentations and product launches. Ideal if you wish to take your team or clients away from the bustle of the City to allow them to relax and reflect within our coastal surrounds or to host an evening drinks receptions or more informal dinner. We can also accommodate children's parties (P1-7) and other private parties in the evenings.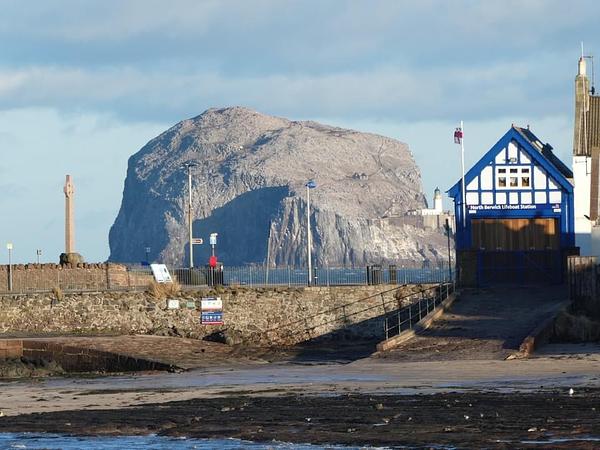 Every hire of our facilities makes a contribution towards supporting our conservation and education charitable projects and activities which are all designed to "inspire people to learn about, and feel motivated to care for Scotland's marine wildlife and environment".
Our facilities
Our offer includes:
Seabird Café

for receptions or dinners with a inside seating capacity up to 75 and access to outdoor decking with seating for up to 65 people.

Retail

space available to hire for temporary or pop-up stalls.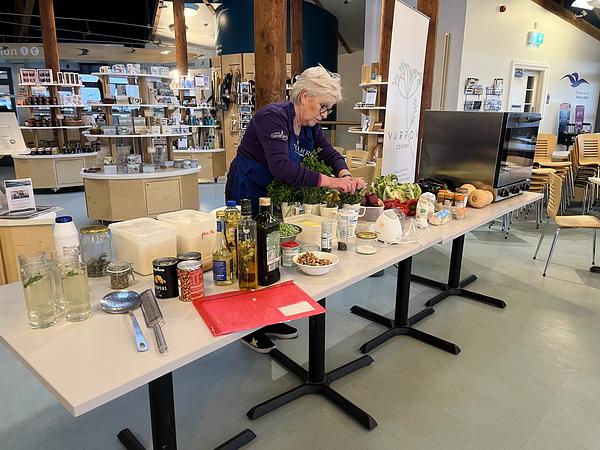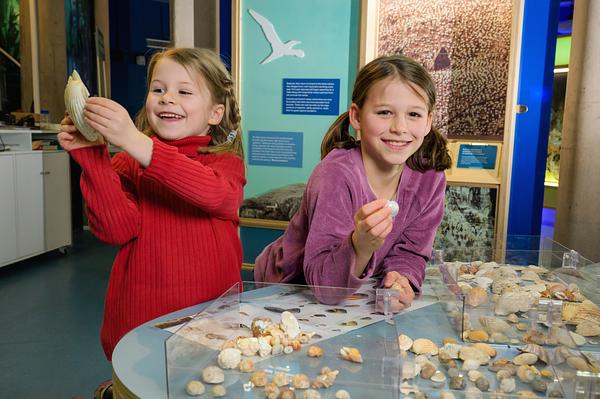 Private Boat Charters

for groups around the seabird islands of Lamb, Craigleith and the Bass Rock for up to 55 people.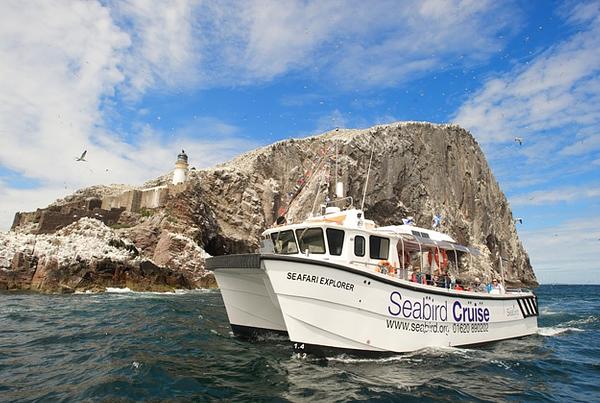 Availability
Our main facilities are available for hire in the evenings (7-11pm) and smaller events can often be accommodated during our opening hours (10am-6pm) subject to other bookings at the time. Depending on your needs we can provide hospitality using our in-house team or by sourcing external caterers.
We are open 364 days a year.
Accessibility
We work hard to ensure that our facilities are accessible to everyone. You can find out more about our accessibility here.
Getting here
We encourage visitors to use active or public transport to visit us where they can. We have cycle pods, are only a 15 minute walk from the rail station and there's a good bus service.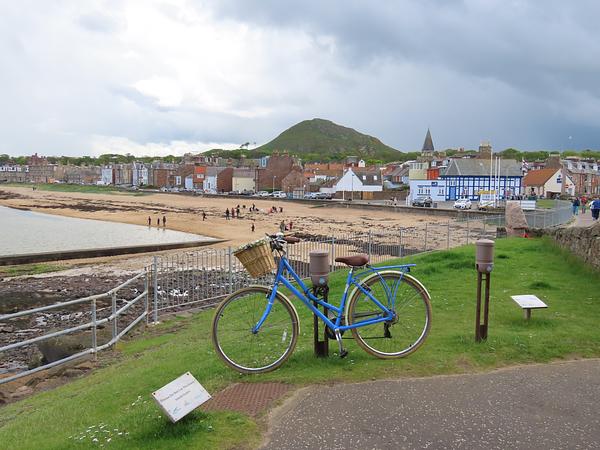 If needed we have a coach drop off point with parking a short distance away and a carpark and accessible parking spaces close to the Centre.
You can find out more on our Visit Us pages.
Get in touch
Get in touch with our Seabird Team via info@seabird.org or 01620 890202. We'll be able to discuss options and give you a quote for your event once we have taken a few relevant details from you about your requirements.
Things to do in East Lothian
We would love you to stay in East Lothian for a while and to explore some of the other attractions around our destination. There's a wide range of different types of accommodation providers, cafes and restaurants to suit all budgets. You can find out more about what's on offer in East Lothian here.