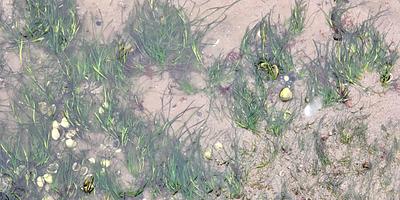 The Scottish Seabird Centre is delighted to be part of the WWF-UK led partnership conservation project Restoration Forth.
What is Restoration Forth?
Restoration Forth is a conservation partnership between charities, local community groups and scientists which aims to restore seagrass and oyster reef habitats in the Firth of Forth. Historically, the Firth of Forth has been a key resource for people living on its shoreline but loss of key marine ecosystems has been a concern. We now have an opportunity to do something positive by taking bold restorative actions, to enhance the coastal environment of the Forth. This project aims to work closely with local communities through volunteering activities, citizen science and marine awareness programmes to restore these habitats and to champion habitat restoration in the marine environment for the benefit of these communities.
Why are seagrass meadows important?
Seagrasses are the world's only marine flowering plants. Their incredible adaptations has allowed them to successfully colonise all continents except for Antarctica. Seagrasses have been labelled as "ecosystem engineers"; they create lush habitats that host a huge variety of fish species, small invertebrates, burrowing anenomes, urchins and bivalve molluscs. Aside from creating biodiversity hotspots, seagrass meadows also efficiently absorb large amounts of carbon dissolved in our oceans in a process described as "blue carbon".
Sadly, the UK has witnessed a steep decline of its seagrass meadows and, given their benefits, it is incredibly important to protect and restore these ecosystems from both climate change and loss of biodiversity. There are now a number of exciting research initiatives looking at how we restore seagrass habitats and steps are being taken to get people involved in the restoration and to share experince and best practice between projects.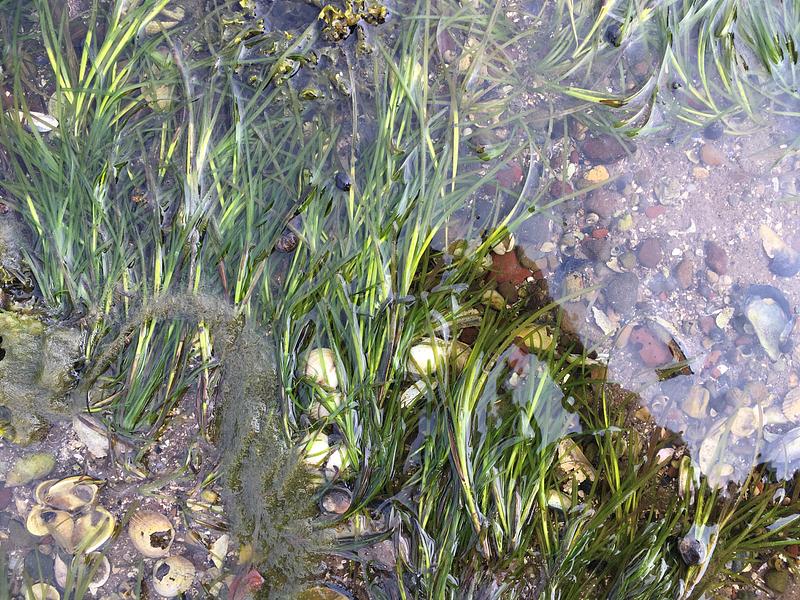 What can I do to protect seagrass habitats?
Thank you for caring about our beautiful seagrass meadows! We are just getting started, however, do keep an eye out for our upcoming seagrass related events which will be advertised on our What's On page.
Fancy getting your hands dirty? You might want to consider volunteering with us. This may involve giving us a hand with monitoring surveys (become a Seagrass Spotter), seed collection, seed processing and planting efforts during our summer field season. Watch out for future announcements!
The partners
This WWF-UK led project brings together expertise from a range of partner organisations including Project Seagrass, the Royal Botanic Garden Edinburgh, Heriot-Watt University, the Marine Conservation Society, and community hubs centred around the Ecology Centre in Fife, Fife Coast and Countryside Trust, Edinburgh Shoreline, Heart of Newhaven Community, and ourselves at the Scottish Seabird Centre.
This three year programme has been made possible by funding from Aviva, the ScottishPower Foundation, and the Moondance Foundation; this project is also supported by the Scottish Government's Nature Restoration Fund, which is facilitated by the Scottish Marine Environmental Enhancement Fund (SMEEF) and managed by NatureScot.
Keep in touch with our seagrass blog posts: