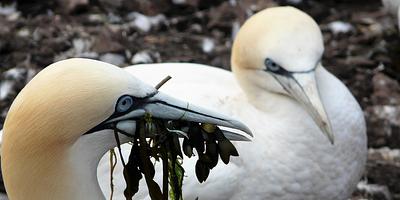 Support Us
Help us deliver our vital conservation and education work
It is only via support from our generous donors and members that we are able to continue delivering our valuable work.
As a conservation and education charity, we are extremely grateful for support in any form. Donations, gifts in kind and other support has helped us to pay for dedicated education, outreach and conservation roles, delivering programmes of work to protect our fragile environment. Funded events and resources help to share fascinating insights, inspiring future ambassadors – of all ages – for our marine world. Donations and online fundraising raise vital income to help cover our core costs, meaning we are able to reach more people and plan for the future.
There are a number of ways that you can support us, thank you for whatever you are able to afford.
COMPANIES
We would love to work with you, as a strategic partner, a VIP member, a sponsor or through team building and staff fundraising. In return we would be delighted to raise awareness of your organisation, as appropriate. There are different options and levels of support we can discuss, each one tailored to your company.
"The membership cards have proved popular with staff here at Baillie Gifford. Being a corporate member means we can contribute to the education and conservation programmes, whilst affording staff and their families the opportunity to experience the Scottish Seabird Centre."
TRUSTS
Please consider giving a donation towards either our core costs, or our charitable projects. Grants can be paid via BACS transfer, or cheque.
As a recognised charity (SC025837) we are very grateful for all donations. Every penny we receive is invested in the education and conservation work we do, so your donation could make a real difference. You can make a donation in person at the Centre or by calling +44(0)1620 890202.
INDIVIDUALS
You can give a one-off donation online via our JustGiving page, in person, or by posting a cheque made payable to 'the Scottish Seabird Centre'. You might also like to consider running your own event on behalf of our charity. Do get in touch to discuss any ideas.
Call in at the Centre, or get in touch on +44(0)1620 890202. You can also email fundraiser@seabird.org
Please Gift Aid your donation
If you are a UK taxpayer, Gift Aid allows you to increase the value of your gift without paying a penny more.
Giftaid can be selected and added automatically via our JustGiving page or our giftaid form can be downloaded here. If you need an editable version please email us on info@seabird.org. Thank you for your support.
Gift Aid enables us to reclaim tax that you have already paid at basic rate through income tax or capital gains tax. For every £1 you give, we can claim an additional 25p from the Inland Revenue.
So, for example, if you donated £10 we would receive an additional £2.50 from the government.
Legacies
A legacy to the Scottish Seabird Centre will enable us to build on the work we do, with more conservation, environmental education and improvements. It can also reduce or sometimes even eliminate liability for Inheritance Tax. Please see our dedicated legacy page for more details.
As a registered charity (SC025837) we are very grateful for any support you can afford. Every penny we receive is invested in the education and conservation work we do: your donation really does make a real difference.