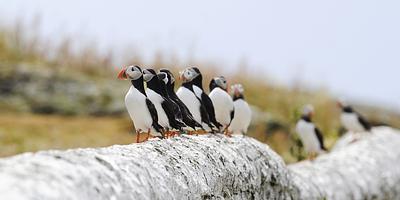 Fundraising
Support our marine conservation and education charitable work
How you can support our charity
There are lots of ways to support our charity. Income raised from our café, gift shop (in the Centre and online), a visit to the exhbits in our Discovery Experience or taking a wildlife boat trip, all help to support our charitable activities. We also need to rely on additional fundraising to support our important conservation activities, science communications and marine learning programmes. Each year we need to raise around £600,000 to support our work from our direct fundraising activity.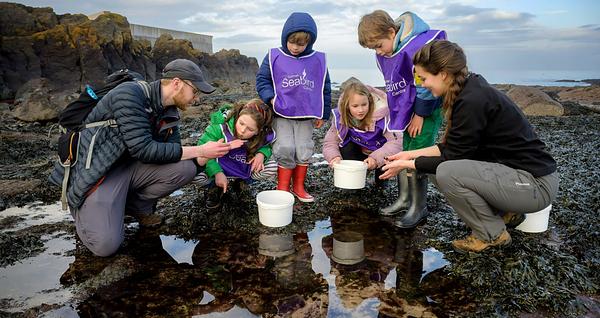 Every little thing you do really does count. For example:
£20

could help us inspire children to develop a life-long love of nature by funding science and learning resources.

£50

could help us bring the wonder of our seas into Scottish classrooms by funding our marine loan boxes. Loan boxes are shared for free with schools around the country.

£100

could help us to support people to learn more about nature through citizen science training and resources. This can provide valuable data for local or national schemes that tell us more about the state of the environment.

£250

could help us protect critically endangered puffin populations by clearing invasive tree mallow (which blocks puffin burrows and prevents them from breeding) from local islands in the Firth of Forth.

£500

could give a group of children their first hands-on experience of our amazing Scottish coastal and marine wildlife, providing a free bus and activity session for 30 children from urban areas.

£1000

could support our seabird monitoring and biosecurity activities on the islands in the Firth of Forth, including the iconic Bass Rock - the world's largest Northen gannet colony.

£2500

could support our outreach team to attend science festivals and deliver Live Science Shows across Scotland, engaging young people in fun and interactive ways, about Scotland's marine environment.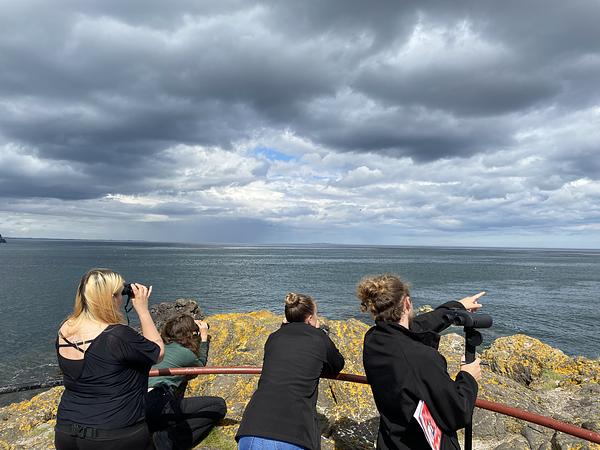 Individual supporters
As an individual you can support us by:
You might want to try fundraising for us, by doing your own puffin face-painting, gannet fun run or seal swim. Whatever it is, make it fun!
Corporate and business supporters
We proactively seek to establish partnerships with businesses where we have a strong alignment between our respective objectives and priorities. As a company you can:
become a

corporate member

be a strategic partner
sponsor a specific project
do some staff team fundraising for us
We're always happy to talk through any ideas with you. We also benefit directly from these partnerships through access to knowledge, skills and expertise, greater financial sustainability in the medium to long term, insights and intelligence and access to wider networks.
Ethical fundraising
You can find out more about our approach to Ethical Fundraising in our policy document here.
Social media
You can help to raise awareness of our important work via facebook, twitter or instagram.
Find out more
If you'd like to talk to us about how you could support our work, please don't hesitate to get in touch and email Susan our Chief Executive on info@seabird.org.
Thank you for your support!