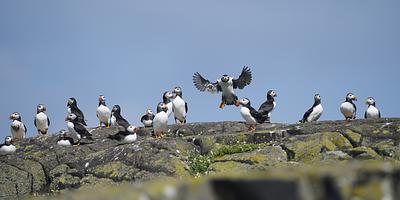 Outreach
Our outreach programme focuses on engaging new audiences and connecting more people to our wonderful marine environment.
With our seas facing ever worsening threats, it's now more important than ever for people to be aware of these issues and feel a connection to the environment, even when it's not on their doorstep.
The job of the Outreach team is to bring the sea to those that aren't in the position to access it themselves – to provide an opportunity for everyone to engage with the Scottish marine environment and access marine educational resources wherever, and whoever, they might be.
We achieve this by building on the high-quality learning experiences already delivered at the centre and spreading them across Scotland.Wherever we go, we boost awareness of our wonderful marine life, increase the appreciation of its importance, and inspire as many people as we can to protect it.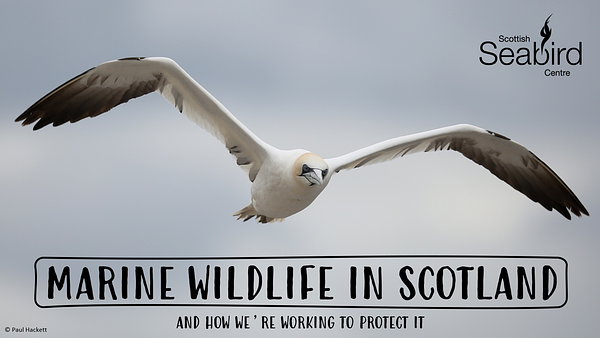 Current outreach resources available include:
Zoom workshop: "Scottish Marine Life, from seals to seabirds"

– Be transported to the seaside with this online talk from our staff containing fun facts, photos and videos of some of the amazing animals that live along our beautiful coastline.

'Seals & Seabirds' school workshop

- A fun introductory workshop to Scottish Seas and some of the larger animals that call it home. Curriculum-linked, interactive session that aims to raise awareness of our amazing marine life and inspire children to protect it. Can be pitched at all Primary year groups.

Dive In! packs

– downloadable packs of activities, games, crafts and experiments for young people to do at home or in school.

Online blogs –

written by our staff and guest bloggers on a variety of topics about the marine environment.

Educational videos

– explore a variety of wildlife videos, interviews and science talks on our Youtube Channel.

60 Seconds in Nature competition:

A great opportunity for the next David Attenboroughs amongst us! We're looking for young wildlife enthusiasts to take part in our video campaign, raising awareness of the amazing wildlife that can be found around Scotland. It's easy to participate - simply film yourself/others talking about their favourite marine animal or plant for 60 seconds.

Marine DigiFest

2020

Library

– a collection of our digital "best bits", all on one handy webpage!

Marine Loan Boxes

- Boxes of marine resources available for schools and community groups to borrow free of charge to help raise awareness about UK seas. Boxes tailored to Primary and Secondary levels.

Outdoor learning

– Guided sessions for groups on a coast near you! Activities we can provide (shore type dependant) rockpooling, shell spotting, litter picking, beach art and bird watching.

Science Festivals

& Public events

– Watch out for our stand of props, shells, crafts, and activities at community events and science festivals. So far the team has travelled to places such as Midlothian, Dundee, and even Orkney! While we are not able to attend events we will be joining them online, please see our events page for upcoming activity.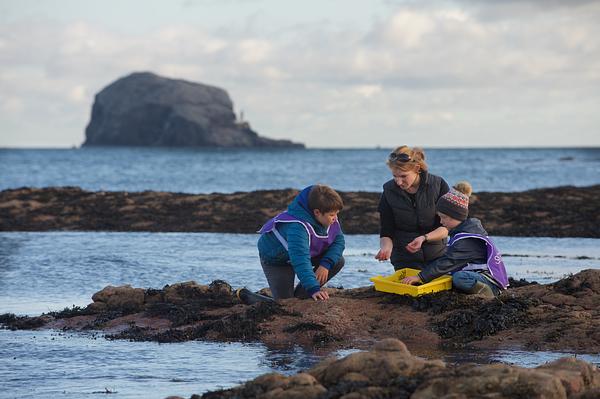 Thanks to the following companies for their sponsorship of this page; Locksmith London, Blocked Drain Bristol, Locksmith Bristol and Plumber Bristol.