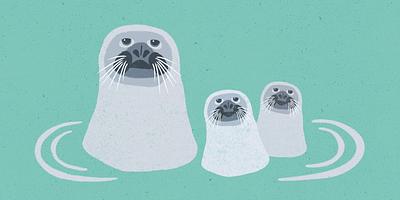 Join for a year, give for a generation
Help us conserve our marine habitats and precious wildlife. For us and the little ones.
MEMBERSHIP
FROM ONLY £30
There has never been a more important time for the conservation of our wildlife and ecosystems. Your membership helps us protect our native marine species and their habitats. It also gives you access to our centre, exhibits and lots of discounts and offers.
Whilst there's a lot of work going on to protect our beautiful marine environment right now, we're also active in educating the next generation on the importance of conservation. Our education programmes are engaging, instructional and loads of fun!
Two tiers - tons of benefits There are two tiers to our membership programme with silver and gold membership options (click on buttons below for full details). Your support means we can reach new audiences and increase the impact of our conservation and education projects. Your membership also brings you lots of other benefits and helps us deliver the following:
Our award winning

SOS Puffin project

, created to save the puffins on the islands in the Forth.

Our Citizen Science projects encouraging community engagement and participation in marine science and conservation.

Our award - winning Live Science Shows for kids, making learning accessible and interactive, encouraging lifelong interest.

Our environmental and education workshops.