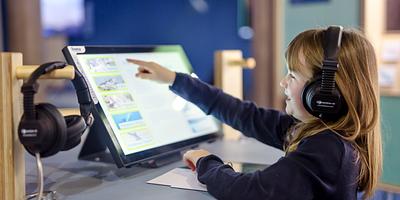 Discovery Experience
Join us on an interactive adventure to explore Scotland's seas!
Open daily!
We're open daily and our seasonal boat trips run from 01 April and until September. If you're likely to visit more that once a year, our Membership scheme gives you free entry for 12 months. You'll also enjoy a host of other benefits and will be supporting our vital marine conservation and education programmes. Find more about our membership options HERE.
Inventive, great views, easy to understand information, friendly and knowledgeable staff. North Berwick is one of Scotland's finest small towns.
Discovery Experience
Dive in to Scotland's incredible marine environment with our transformed Discovery Experience. The exhibits, games and upgraded interactive live cameras on the world's largest Northern gannet colony, the Bass Rock, bring the wonders of Scotland's exceptional marine habitats and wildlife to life.
Our expert staff will talk you through the seasonal wildlife that you can spot using the remote cameras on the local islands and what you can expect to find along the local shoreline.
Explore the diverse marine life Scotland's seas support, from our incredible deep sea corals and kelp forests to playful marine mammals and giant seabird cities.
Discovery Experience tickets can also be purchased on arrival from our information desk. We will always do our best to accommodate walk-in visitors, provided we have capacity on the day of your visit. If you are visiting during a school holiday or weekend we recommend advance booking where possible to avoid disappointment.
Enjoy

20% off

your visit to our Discovery Experience when you book a wildlife boat trip. Bookings can be made on the day of your trip at our information desk, just show your boat ticket to the team.
Children aged 15 years or under must be accompanied by a responsible person aged 18 or over at all times.
Visit time in the Discovery Experience is approximately 1 hour 15 mins and we ask that arrivals are prompt to help with visitor flow.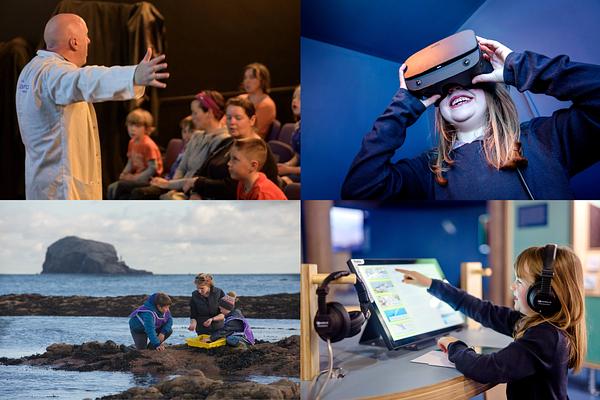 Parking in North Berwick in the summer months can be challenging and we advise you to build in extra time to your plans to take account of this. You can find details of public transport options and parking details, including our carpark, on our plan your visit page here.
Seasonal Wildlife
Thousands of seabirds return to the islands in the Firth of Forth to breed each spring. Our seasonal wildlife calendar highlights the different wildlife you can expect to spot from our live cameras or from a wildlife boat trip at different times of year. If you want to see the puffins make sure you book a trip between April and July. Puffins only return to land for a short time to breed before heading out to sea where they spend most of the year.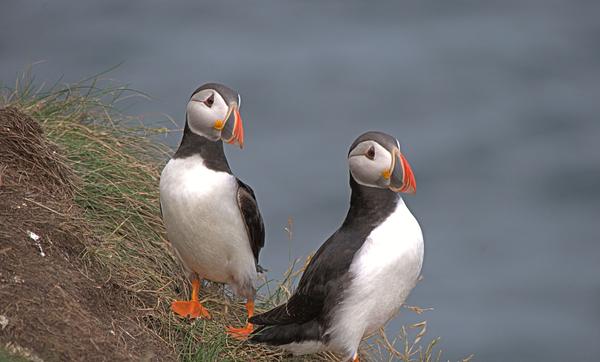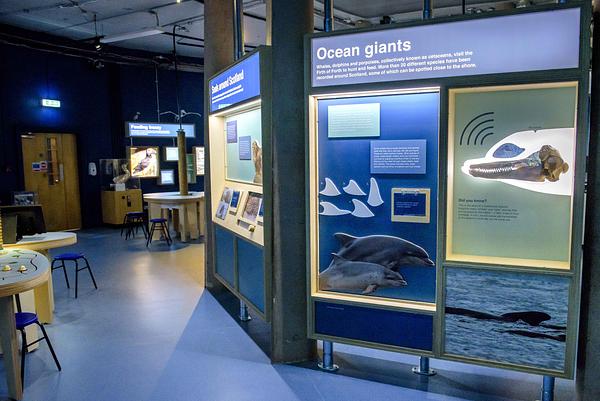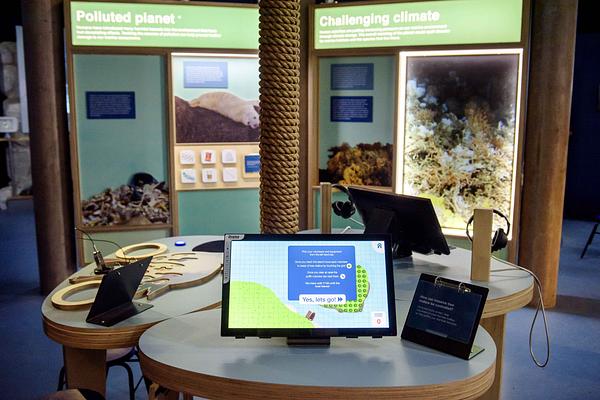 Supporting our work
We want our visitors to appreciate the wonders of Scotland's marine environment, but also understand the threats it faces and the steps they can take to help protect it. Our threats exhibits highlight the impact of noise pollution, plastics and the climate crisis on our marine wildlife in an engaging and interactive way.
We hope you enjoy your visit and leave with a greater understanding of the diverse life that Scotland's seas support and why it's so critical we protect it.
Thank you for your ongoing support. If you would like to support our vital conservation and education work in other ways, please consider a one off donation or become a friend of the Scottish Seabird Centre.