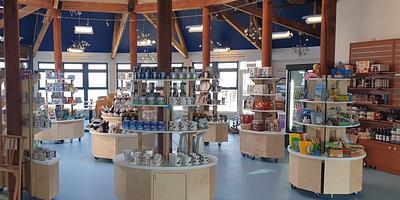 Gift Shop
Browse our fantastic range of seabird and marine themed, eco-friendly gifts and books
Visit our gift shop for a fantastic range of treats and gift ideas. Our brilliant retail team have sourced a selection of eco-friendly, sustainable products from reusable bottles and travel coffee cups to toys, books and homewares.
We also stock a variety of local products including Scottish gins, preserves, chocolate and jewellery.
The profit from our gift shop is used to support our charitable activities.
Our wildlife adoptions are a great way to support our conservation and education work. They make a lovely gift or special treat for yourself! Choose from a: