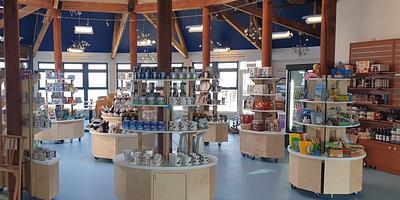 Gift Shop
Browse our fantastic range of seabird and marine themed, eco-friendly gifts and books
Visit our gift shop in the Centre or online for a fantastic range of treats and gift ideas. Our brilliant retail team have sourced a selection of eco-friendly, sustainable products from homewares, reusable bottles and travel coffee cups to toys, soaps and hand creams to jewellery and nature, landscape and local history books.
We also stock a variety of local food products including Scottish gins, preserves, biscuits and chocolate.
The profit from our gift shop is used to support our conservation, education and science communication charitable activities.
All our parcels and packaging are 100% recyclable.
New Christmas gifts and sustainable stocking fillers coming soon ....