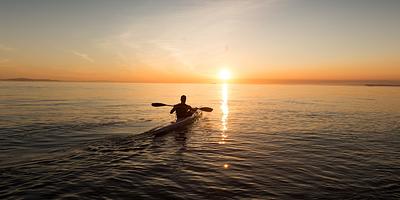 As Sarah Lawrence, Biosecurity Officer with the Biosecurity for LIFE project explains in our latest blog, animals like rats, mink, and even stoats can have a devastating impact on seabird colonies if they find their way onto remote, predator-free islands. This means that we take biosecurity (actions taken to prevent invasive predators reaching these habitats) very seriously on the seabird islands that we help to manage. We are also very careful to be vigilant on the islands for signs of ground-predators, where possible placing non-toxic wax surveillance blocks in various locations to check for tell-tale tooth marks.
In partnership with the SOS Puffin Project, the Lothian Sea Kayak Club have been contributing to conservation work by controlling tree mallow on the Lamb for a number of years, usually in groups of 10-20 people at a time. You can learn more about the clubs' incredible contributions to marine conservation in our blog 'Sea Kayak Conservation'. However, during lockdown, COVID-19 restrictions put a stop to these group trips. This is where Tim Gibson, Chris Gordon, and Neil Black, step in. All experienced local kayakers, they decided to take on the tree mallow challenge themselves.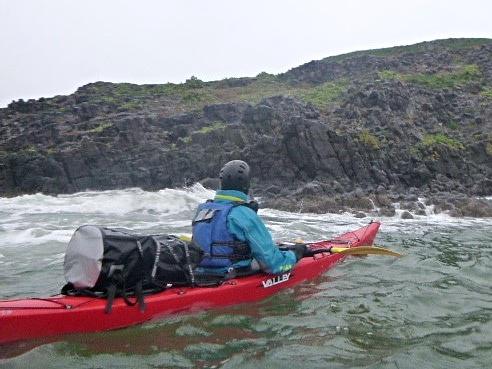 Chris said ''I think Tim, Neil and myself all had thoughts that it was a shame if the island was left to the ravages of the tree mallow this year. We had seen such good progress made over the last years of cutting, with far less of these invasive plants surviving to reach maturity. A year missed could have seen all that progress reversed. So being based locally we volunteered to kayak out on a few weekends and get the job done ourselves. We didn't realise at that time how many trips it would turn out to be!''
It was while they were out on one of these trips that Tim Gibson spotted something out of the ordinary. Chris remembers ''Tim first noticed some disturbance of soil in an area we had cleared the previous week. It was a mound of earth excavated by something burrowing into a bank and there were droppings that looked suspiciously like those of a rodent.''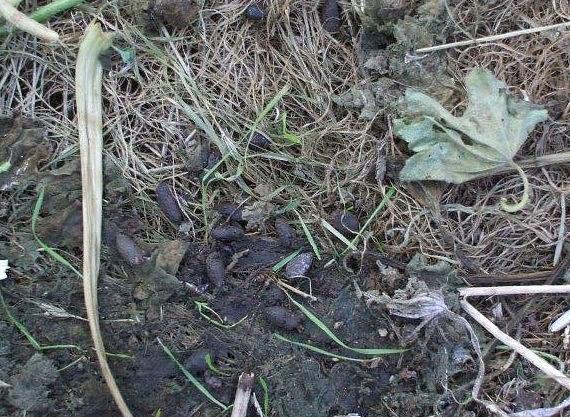 John Hunt is the Coordinator of the Scottish Seabird Centre's SOS Puffin project and was instrumental in coordinating the response to this worrying discovery. He said ''Tim Gibson did well to spot the signs of a brown rat when he was cutting tree mallow on the Lamb in November. His photographs of holes and droppings confirmed that we did indeed have a rat problem, and one that was going to be particularly tough to tackle in the winter months on an island where access was so difficult and when everything was complicated by Covid restrictions. However, the kayakers cheerfully agreed to take on the challenge. An operational plan was rapidly produced by the Biosecurity for LIFE team with input from the Scottish Seabird Centre and the RSPB, while consent to control rats was obtained from the landowner (Uri Geller) and NatureScot.
The kayakers entered into the project with real enthusiasm, and, with materials supplied by the Biosecurity for LIFE project, they installed a network of rat traps (later replaced by rodenticide baits) across the island. These were all contained in boxes to ensure that other species were not at risk. In between the gales they managed an amazing 18 visits between December and March to check the boxes.''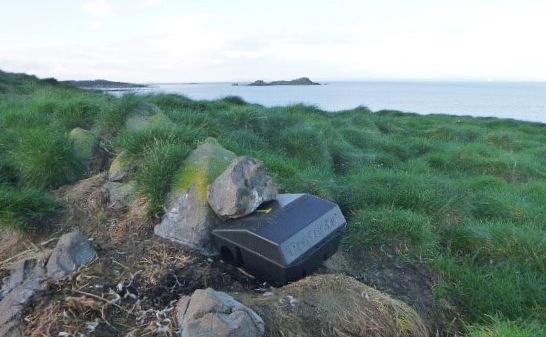 In addition to this, the kayakers installed a trail camera (also supplied by the Biosecurity for LIFE project) to gather more information about what might be happening on the island when they weren't there. Chris said 'When we set up a monitoring camera it was initially fun to see the short videos of the day and nightly activity on the island, but it soon became a bit of a sleep inducing chore to sit through the hundreds of clips of black-backed gulls and occasionally some geese 'entering stage left' or just ruffling their feathers! However, when we finally got the one and only clip of a rat, it was both a triumph and a tragedy - our rat did exist after all!'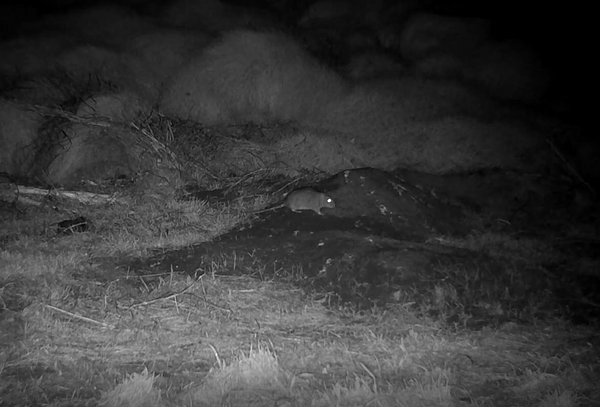 Despite these incredible endeavours, as Spring approached there was no evidence that the control efforts had been successful. By mid-March, a number of cormorants (a species sensitive to disturbance) had returned and were starting to settle on the Lamb, so the decision was made that further landings would be stopped. All rodenticide was removed, but boxes were left containing non-toxic wax blocks to detect rat presence during the summer. We'll be back on the island again at the end of the breeding season to assess the situation and decide if further control measures are needed.
John concludes 'It is a story which does not as yet have a happy ending, but it has been a successful collaboration between the various organisations and individuals involved – all based on the remarkable effort made by the three kayakers led by Tim Gibson. The discovery of a rat on one of the islands near North Berwick was a shock for all of us but one which will ensure we take this threat to our seabirds very seriously in future.'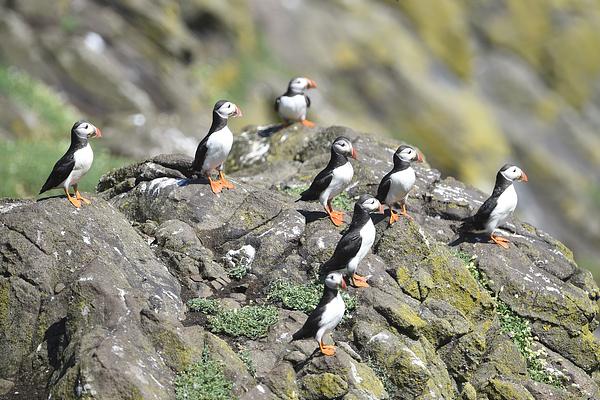 Neil Black, another of the kayakers involved, said ''I was really pleased to have been involved in this project and I now have a better understanding of all the cooperation that goes on between different conservation bodies to achieve an overall aim. I'm disappointed, of course, that we never caught the rat (hopefully there's only one). However, it certainly helped mentally to be doing something constructive within our sport to help the environment, as part of the enjoyment of kayaking is always the interaction with nature.''
Huge thanks to all of the individuals and organisations involved in coordinating and delivering this response, with special thanks to Tim, Chris, and Neil for their incredible hard work and dedication to addressing this problem in challenging circumstances. The expertise, guidance, and equipment offered by the Biosecurity for LIFE team throughout the response was truly invaluable, and we look forward to continuing to work in partnership with this project in the future.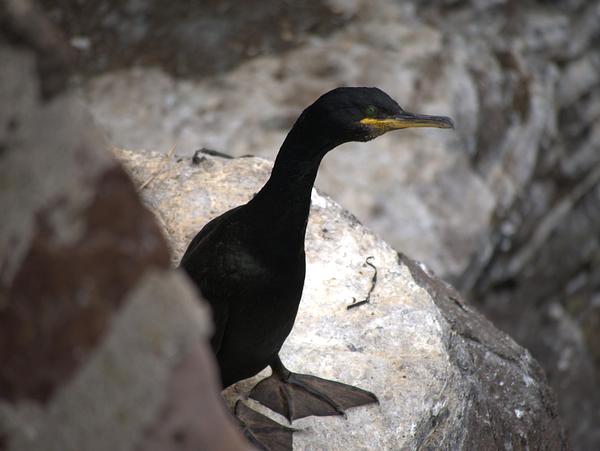 ''I loved getting to know the Lamb and its winter inhabitants. The local fulmars would glide by now and again, keeping an eye on us. The shags would scatter on our arrival and retreat to the sea or the rocks offshore, but we were amused at the salvaged items of flotsam and jetsam that they had built into their last years nests. There were flutters of turnstones and purple sandpipers along the rocky shore and noisy black-backed gulls to keep us company. It was a special place to be for a season.'' Chris Gordon