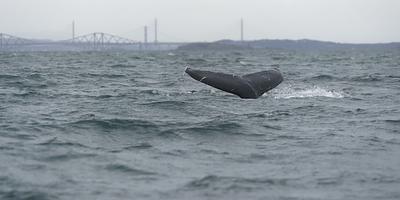 Citizen Science Stories: Lyndsay Mcneill
Blog by Emily Burton, Conservation Officer, Scottish Seabird Centre
In 2018, a photograph taken of a humpback whale in UK waters was successfully matched to one taken in Svalbard, Norway. This was the first time that anyone had ever definitively linked an individual humpback whale spotted in the UK to its Arctic feeding grounds. Most interestingly of all, this brilliant discovery was not made, as you'd perhaps expect, by a big university or scientific research group, but by Lyndsay Mcneill, a professional hairdresser and business owner from Dalkeith.
Lyndsay is a citizen scientist, conducting her research on a voluntary basis alongside her day job. She doesn't come from a formal scientific background and, until 2016, had never seen a cetacean (the collective term for whales, dolphins and porpoises) in the wild. However, when she did catch her first glimpse of a humpback whale in the Firth of Forth, she was treated to such a memorable display of breaching and fin slapping that she was instantly hooked, eager to discover more about these incredible ocean giants.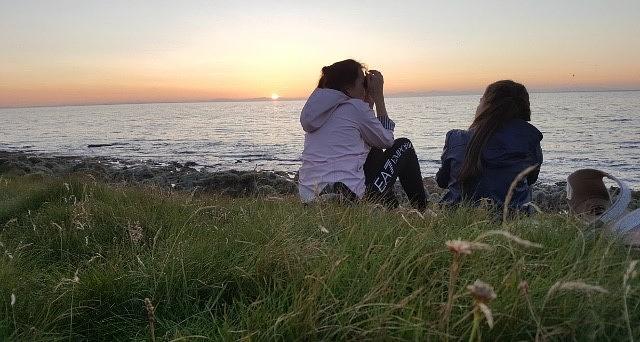 Chatting to Lyndsay in the Scottish Seabird Centre café today, she spoke about how, with a lot of determination, research and guidance from others, she began teaching herself to identify humpback whales by their flukes (tails), each one as unique as a fingerprint. She managed to memorise the nicks and scratches on each fluke, turning them into patterns, letters or shapes. In the beginning, she would sift through hundreds of pictures and videos on the internet, learning to recognise as many individual whales as possible. At the same time, she was becoming more immersed in the world of Scottish cetaceans, joining the Forth Marine Mammal Facebook group and building a network of contacts in her local area.
The first breakthrough she made concerned a whale known as VYking, who was recognisable by a distinctive Y shape on his fluke and who Lyndsay had seen for herself in the Firth of Forth. In her search through humpback whale photographs online, she came across an image taken by professional photographer Iain Rudkin off the coast of Norway and recognised VYking at once. At that time, Lyndsay didn't know that this was a scientific first, so was somewhat taken-a-back by the reaction she received when the match was confirmed.
So why was this discovery a big deal? Knowing the migration patterns followed by individual humpback whales allows us to build a better picture of how and when humpbacks are using particular areas. Not only is it fascinating to understand these beautiful creatures better, but it is also essential if we want to safeguard the habitats which they rely on to survive and identify the human threats which could impact global populations.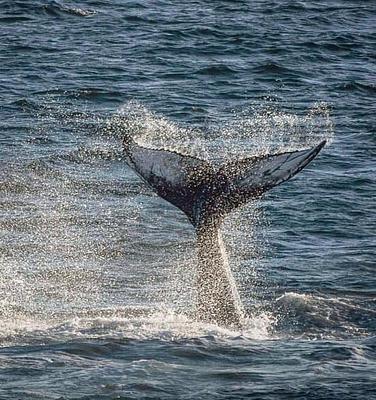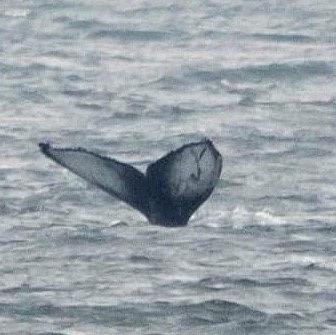 Lyndsay had to wait more than 2 years for her second match, but in 2019 her perseverance paid off when she successfully linked an individual whale photographed in Cape Verde with one caught on camera in Norway. This was closely followed by a third match, this time between Gairloch (Scotland), using an image taken by Nick Davies (Hebridean Whale Cruises), and Iceland, using a photo taken by Tom Grove (Whale Wise). Lyndsay had now built up a procedure when identifying flukes, keeping a careful eye out for differences, not just similarities, as some of the whales were almost identical. Her research required an excellent eye and amazing memory, as well as strong communication and collaboration skills. Whether it was photographers, researchers, non-profit organisations or individuals, Lyndsay always made sure to work with people, inspiring others along the way.
Her fourth and fifth matches came in quick succession, the result of the friends she had built up in the Scottish cetacean network. Steve Truluck, a wildlife photographer who works for Hebridean Whale Cruises, sent Lyndsay 39 fluke photographs which he had taken whilst away in Norway. She was quickly able to make 2 matches, both linking individual whales spotted in Scotland to the ones photographed in Norway.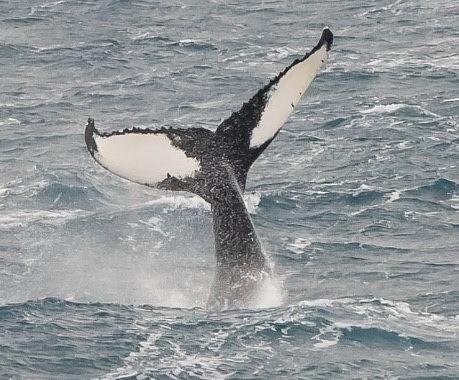 Lyndsay's dedicated work does not take anything away from the research being undertaken by scientific institutions around the world. It does, however, enrich it. She is acting as an essential link between groups who study whales professionally and those who watch them recreationally, volunteering hours of her time to connect photographs, places and people.
Now more than ever, we need people to connect with wildlife and habitats on land and at sea. It's role models like Lyndsay that empower people to take action for nature, disregarding the misconception that it's only trained professionals who can contribute to our scientific understanding of a species or habitat. It was her passion for humpback whales, grown from the sense of joy and privilege she felt whilst watching them, that started her citizen science journey. She is now living proof that one person, regardless of their background or training, can make a huge difference for the conservation of an entire species.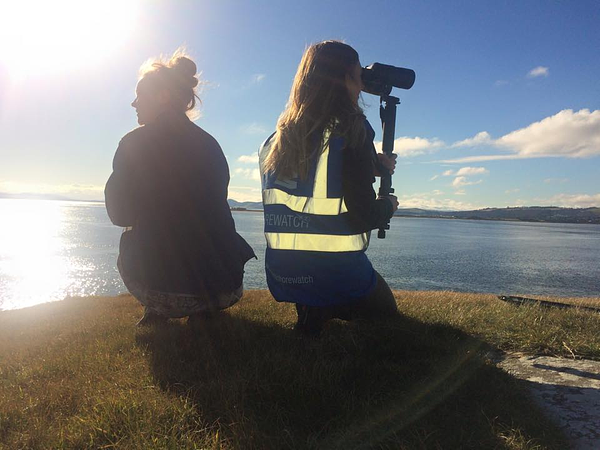 Special thanks to the wonderful Lyndsay Mcneill for taking the time to travel to the Scottish Seabird Centre and share her citizen science story with us, making this blog possible.
Thanks also to Bruce Meldrum, Johnny Simpson, Sandy Morrison, Iain Rudkin and Emma Steel for the lovely images.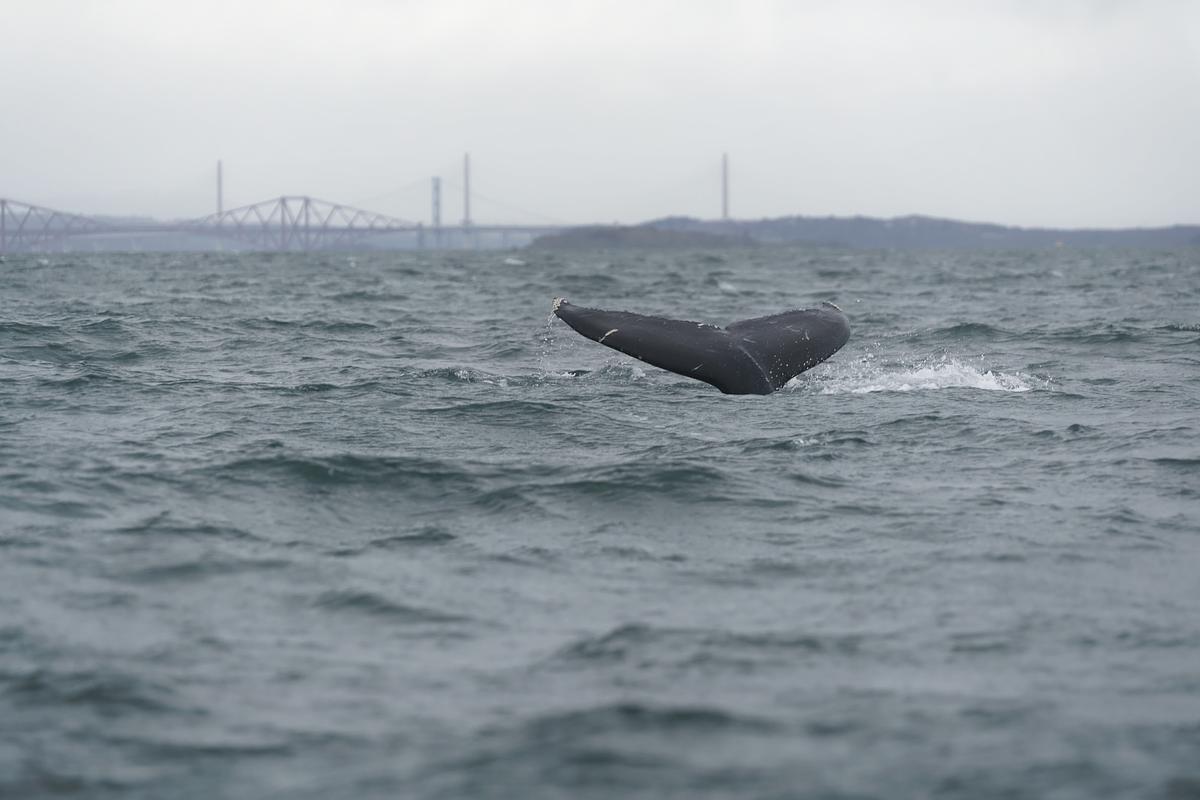 This blog was first published in February 2020