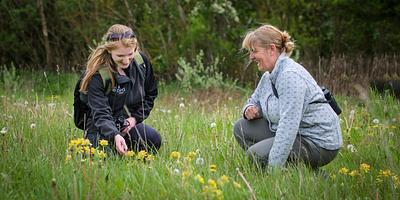 It's Citizen Science, not Rocket Science!
By Emma Marriott, Conservation Assistant
Science. It's complicated…Or is it?
For those of us who have never touched a microscope or who get queasy at the sight of a scientific report, the suggestion of participating in "citizen science" might give you goosebumps. It can seem overly daunting if you've never been involved before. After all, science is for people with lab coats and microscopes, not children or dog walkers with desk jobs. Right?
The truth is, citizen science is just that—it's science for people, whatever your abilities or background. It's so easy that a child could do it, which we strongly encourage! The more people that get involved, the more valuable information we can gather and the more that we will know about the wildlife around us and how it's faring in this ever-changing world. It's also a great way to get outdoors, meet new people and learn new things—all of which can benefit our physical and mental health.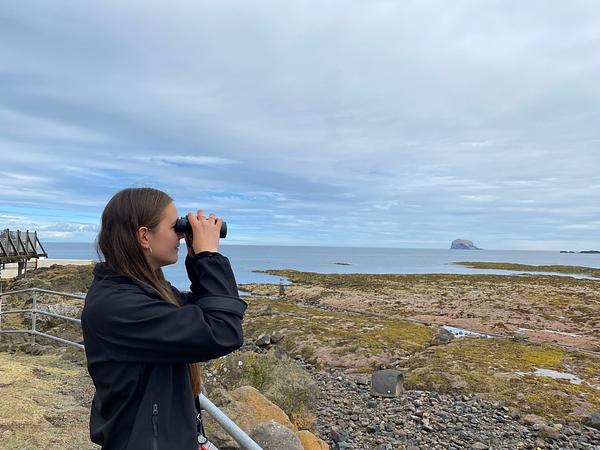 Put simply, citizen science involves monitoring the environment through recordings made by the public. These recordings can be of any species, be it a bird, plant, mammal, crustacean, or whatever else you can think of. This information can then help scientists and conservationists to identify important sites for wildlife, to monitor change and to decide where and how to take action. Through this, we can help protect the wildlife we love for future generations.
The best thing about it is that you can do it anywhere. There is no limit to where, what or when you record. If there is a species that you can confidently identify and you have permission to be there, make a note of it. Remember that every bit of information is important, not just first-hand sightings of the plants or animals themselves.
Found some footprints, scat, or a clump or fur snagged on a thorn or fence? Let the Mammal Society know through their "Mammal Mapper" app. Through this simple application, you can record signs and sightings of Britain's mammals and learn how to identify them.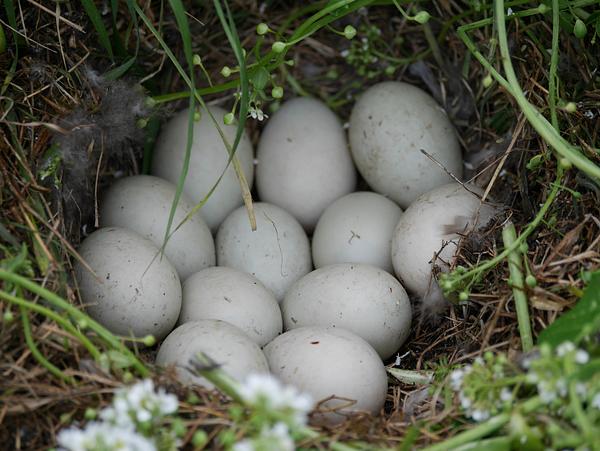 If you've noticed bird nests in your garden, why not participate in the British Trust for Ornithology's (BTO's) "Nesting Neighbours" project? Fill in a straightforward online form with information on the number of eggs and chicks that you find in nests in your garden and keep an eye on them throughout the nesting season.
You might even notice that some of these nests have had plastic or other pieces of litter incorporated into them. If this is the case, there's a citizen science project for that, too! "Birds and Debris" is a scheme that helps keep track of how human debris (such as plastic, glass, metals and many more man-made fragments) are affecting bird populations.
Other information, such as abundance (how many individuals of this species you saw), season (time of year), and habitat (was it on a mature oak tree, in a park or field, or skimming across the sea?) are just as necessary to make a note of.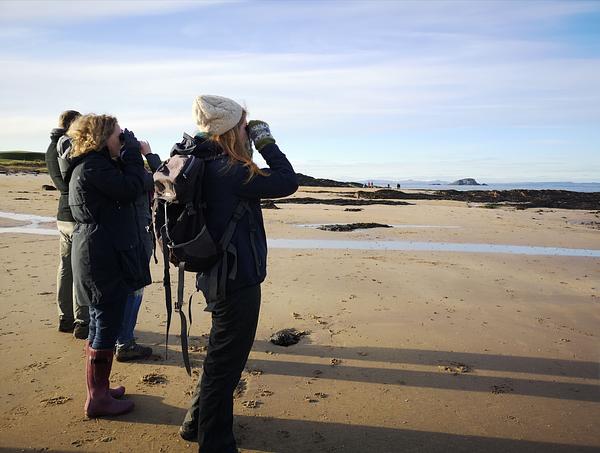 Of course, the whole purpose of making these recordings is to share them with the people who need the information, whether they're researchers, conservationists, or anybody else who's interested. Simply submit your recordings to your local environmental record centre. This might be The Wildlife Information Centre (TWIC) if you're in East Lothian, Fife Nature Records Centre (FNRC) for beyond the bridges, or the Highland Biological Recording Group to name just a few.
Alternatively, you can do this through various apps or websites, such as iRecord or iNaturalist. Here you can make casual recordings of whatever you happen to see, when and wherever you chance to see it. You can even add photos to your recording, which can be really useful when confirming what you've seen.
If you want to be part of a more concerted effort or are interested in a particular group of organisms, there are boundless projects that you can join in on, too.
If you're keen on the occasional ramble across rocky shores, why not grab a friend and take part in the Natural History Museum's "Big Seaweed Search", the Marine Biological Association's "CrabWatch" or the Wildlife Trust's intertidal project, "Shoresearch"?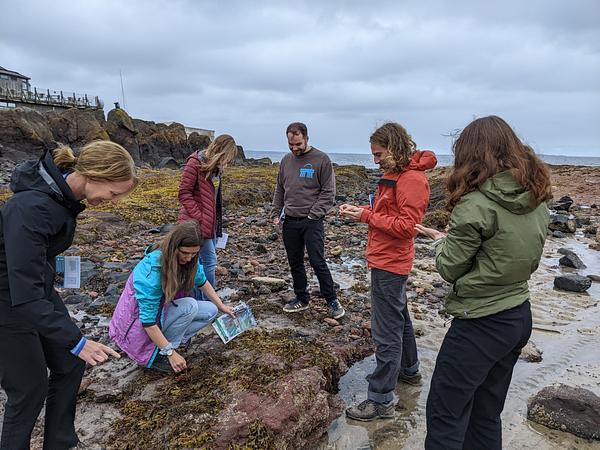 If you'd prefer something that doesn't require wellies and scrambling amongst seaweed, you'll be glad to discover that sandy beaches are also brimming with citizen science opportunities to get stuck into. Search for 'mermaid's purses' and relay your findings to the Shark Trust through their "Great Eggcase Hunt", or join "Jelly Watch" to document the jellyfish you find washed up on the shore.
Or, if you like doing your bit for the marine environment, you could record what litter you find whilst on beach cleans or casual walks. "Beachwatch" by the Marine Conservation Society, or the "Great Nurdle Hunt"—a project run by Fidra documenting tiny plastic pellets—are schemes that are always seeking information on the extent of litter around our coastlines. Another water-related pollution-recording project is EarthEcho's "Water Challenge", which involves sampling local water bodies to monitor water quality around the world.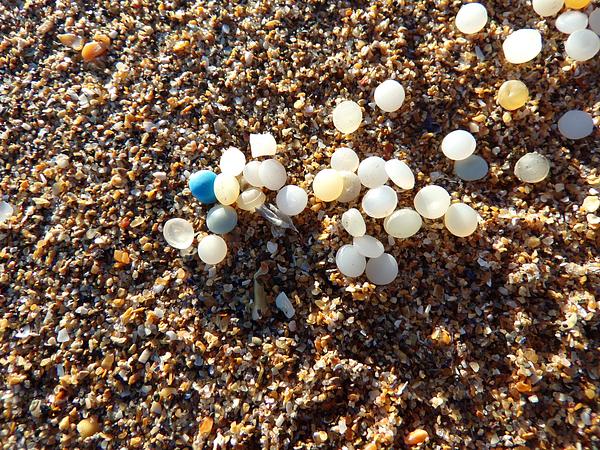 All of this and more can be carried out at a beach of your choice at any time you choose, but please don't assume that citizen science is only for fans of the coast. There is so much more you can get involved with from much closer to home. Monitor birds in your back garden with BTO's "Birdtrack", or insects through Kent Wildlife Trust's "Bugs Matter". There are even online resources that allow you to participate in citizen science from the comfort of your bed or sofa. Check out "Zooniverse" for a whole range of projects on all sorts of topics. Tag time-lapse images of nesting seabirds on "Seabirdwatch"; spot and classify kelp forests from satellite footage as part of the "Floating Forests" project; or spend your evening perusing pictures of beluga whales as part of "Beluga Bits"—an effort to monitor individuals and populations.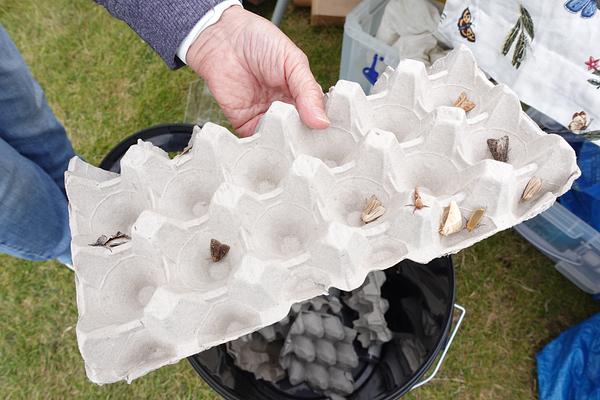 Whatever your interest, there will be a way for you to record it. Most of these projects will only take a few minutes of your time, so why not try them out? You might just discover a hidden passion.
In this way we can all do our bit for nature and hopefully have a bit of fun whilst we're at it.
Want to find out more about recording centres local to you? Search for them easily through the Association of Local Environmental Recording Centre's LERC Finder, or visit https://www.brc.ac.uk/recording-schemes to find schemes specific to your interests.
Also, check out the Marine Data Trail page on our website! Follow the trail around North Berwick's beaches and harbour to find a plethora of projects for children and adults alike to get involved with.
To keep up to date with what's happening at the Scottish Seabird Centre throughout the year, check out our regular blogs or follow us on Facebook or Twitter. We also have a Citizen Science Dive-In pack with fun and engaging marine-themed resources tailored for Primary years (P1-P7).

My role as Conservation Assistant has been funded by The National Lottery Heritage Fund via the New to Nature programme - an exciting initiative that is helping to support people from diverse backgrounds into environmental roles. To find out more, visit: www.groundwork.org.uk/new-to-nature-apply
Thumbnail Image (c) Emily Burton
Header Image (c) Helen Pugh