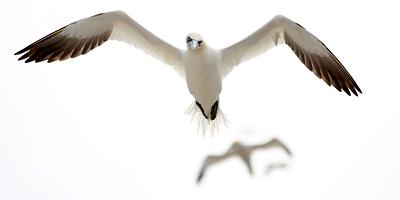 Gannets are the UK's largest seabird with a wingspan of up to 2 metres. They return to the same mate and the same nest each year. You can watch their fascinating behaviour on our interactive live cameras in the Discovery Experience.
Our gannet adoption packs cost just £39.
Order yours HERE.
When you adopt your gannet, you will receive your very own adoption gift pack including:
a cuddly gannet
x2 gannet postcards
an adoption certificate (remember to let us know the name of recipient and date for the adoption)
gannet fact sheet
gannet bookmark
acknowledgement of your support for the Scottish Seabird Centre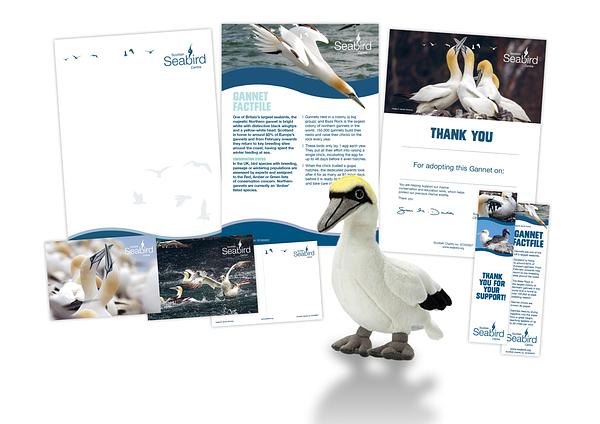 Learn more about these incredible seabirds on our wildlife page.
New Fundraising Appeal
Scottish Seabird colonies are being impacted by an outbreak of a highly pathogenic avian influenza (HPAI). To assess the scale of the impact of this disease on the Bass Rock Northern gannet colony we urgently need to raise additional funds to support survey work, including drone flights and image assessments, over the island this summer and to monitor the recovery in future years. On islands such as Craigleith and the Lamb it will help us establish an early detection method for threats to our seabirds, including diseases and/or invasive species, enabling us to respond quickly.
Any funds raised above the target will support our continuing conservation activities and research on local islands that help increase the resilience of seabird colonies to human pressures.