Gannets are the UK's largest seabird with a wingspan of up to 2 metres. They return to the same mate and the same nest each year. You can watch their fascinating behaviour on our interactive live cameras in the Discovery Experience.
Our gannet adoption packs cost just £39.
Order yours HERE.
When you adopt your gannet, you will receive your very own adoption gift pack including:
a cuddly gannet
x2 gannet postcards
an adoption certificate (remember to let us know the name of recipient and date for the adoption)
gannet fact sheet
gannet bookmark
acknowledgement of your support for the Scottish Seabird Centre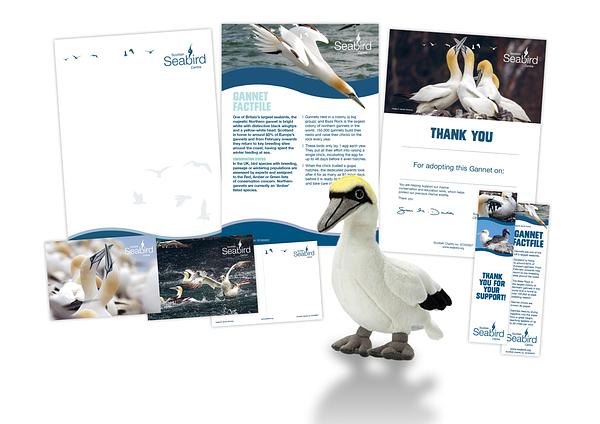 Learn more about these incredible seabirds on our wildlife page.