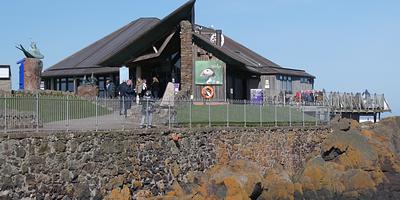 Assistant Catering Manager
We welcome hundreds of people each week to our Centre and this role ensures that the variety, quality and sustainability of food products provided through our Seabird Café contributes to the customer's overall experience.
We are looking for an enthusiastic person who is motivated to provide an excellent offer in our café, leads by example on customer care and professionally handles customer compliments and complaints. The individual will be a team player and, as part of our visitor experience management structure, will undertake the tasks of the designated Centre Duty Manager on a rota basis.
Full role profile can be downloaded here.
To apply please send your CV and covering letter to info@seabird.org The closing date for applicants is 5pm on 25 September 2023.