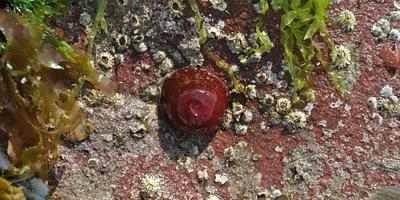 Rockpool Ramble - Ecology
Pupils will begin by learning about some of the different species that can be found in the rockpools on the surrounding coastline. They will discover what they eat and how they are adapted to survive in this challenging habitat. They will head outside to explore the rockpools for themselves where they will conduct an ecological survey of the different tidal zones, measuring the biodiversity and estimating the populations of different species. They will make conclusions on which species are doing well and which require our help and conservation. Finally, the children will return into the Centre where they can look at shells and other specimens from the nearby coast.
We will happily adapt and modify workshops to suit your requirements.
This is a hands-on activity that can have an outdoor component. We recommend that all attendees wear appropriate clothing and shoes that are suitable for walking in water and on rocks or waterproof boots, such as wellies. The rocks and seaweed can be slippery, so take care when exploring!