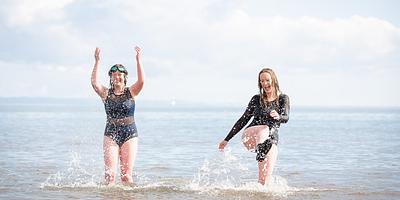 Wildlife TV presenter Miranda Krestovnikoff to headline Scottish Marine Fest 2023
Celebrating Scotland's Seas
A host of passionate environmentalists and nature enthusiasts will share their stories and love of the seas at the Scottish Marine Fest from 8th to 12th June 2023. The five-day events programme at the Scottish Seabird Centre in the coastal town of North Berwick, near Edinburgh, will bring together leading artists, writers and environmentalists to celebrate Scotland's incredible marine wildlife and habitats.
TV presenter, wildlife expert and diver Miranda Krestovnikoff will launch the festival on World Ocean Day with an 'in-conversation' evening. As a skilled diver, Miranda will share the experiences which have brought her closer to nature.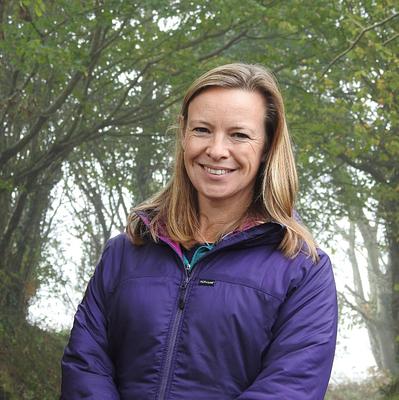 Marine biologist and conservationist Caitlin Turner will be speaking about her role representing Scotland on the Youth Advisory Council for World Ocean Day and its work to support 30x30 – a worldwide campaign galvanising support for a global commitment to protecting 30% of the oceans by 2030.
Also joining the programme are Vicky Allan and Anna Deacon who will discuss their popular series of wild swimming books, sharing tips on how to make the most of open water experiences and looking at what swimmers can do to care for and protect the environment they enjoy.
Susan Davies, CEO for the Scottish Seabird Centre said: "We're delighted to be hosting Marine Fest 2023 at the Centre in June with the kind support from North Berwick Trust. Now in its third year the programme is going from strength to strength, and we have an inspirational range of speakers headlining this year.
"The festival enables us through storytelling, arts, food and drink and science to help people learn more about Scotland's incredible marine wildlife and habitats. Over the five days the local community and visitors can enjoy a range of engaging events with the iconic world's largest northern gannet colony on the Bass Rock as a backdrop.
"Behind all that we do is a very serious message about the need to act now to address the impacts of climate change and loss of nature. We aim to spark ideas about what people can individually do to help nature."
Olwyn Owen, Trustee and Grants Chair for North Berwick Trust, said: "As well as raising awareness of global challenges for the marine environment, Marine Fest is very much rooted in the local coastal area and I'm sure it will be well supported and enjoyed by the local community. North Berwick Trust is pleased to have been able to provide funding for the festival and we wish it every success".
Marine Fest's five-day programme of events, exhibitions, workshops and trails will run from 8th – 12th June, inviting visitors of all ages to get closer to nature and consider how we can best protect our seas in the future. Bookings for the headline events are now open.
For more information or to book visit www.seabird.org
Event detail and bio information:
In Conversation: Miranda Krestovnikoff
Thursday 8th June 2023, 7pm – 8.30pm
£25 (ticket price includes a welcome drink from Sea Change wine)
Miranda Krestovnikoff is a TV presenter, wildlife expert, biologist and trained diver with an extensive knowledge of archaeology, history, wildlife, diving, conservation and environmental issues. She can be seen regularly on TV presenting natural history stories on BBC's The One Show, Inside Out and Coast, among others.
Sea Change wine
Sea Change wine is supporting this event. Sea Change aims to turn the tide on plastic pollution. With the removal of the unnecessary plastic wrap around the cork, the use of natural corks and sustainable paper labels, combined with a donation to marine charities from every bottle, Sea Change makes a difference.
Wild Swimming Stories and Caring for Our Seas with Vicky Allan and Anna Deacon
9am – 10am
Friday 9th June 2023
£8
The benefits of wild swimming are well-documented and seasoned swimmers Vicky Allan and Anna Deacon celebrate the most reinvigorating and rewarding swimming spots around the UK in their series of unique guides. In sharing their hard-earned secrets and in being close to nature, they also consider the environmental aspects, thinking about biosecurity, water access and the plastic problem.
The Future of Scotland's Seas, Caitlin Turner, World Ocean Day Youth Advisory Council
3:30pm – 4:30pm
Friday 9th June 2023
Caitlin is a young marine biologist and conservationist, passionate about marine protection, amplifying the voices of young people in the environmental sphere, and supporting coastal and island communities in protecting and managing their local seas.
By representing Scotland on the Council, Caitlin aims to empower young people to raise their voice for marine protection, share Scotland's sea stories and conservation successes, and learn and support others in what's being done elsewhere in the world, and seeing what she can bring home to see better care for Scottish seas.
Caitlin will be at Marine Fest to talk about her role on the World Ocean Day Youth Advisory Council and on how having a global view can help better care for Scottish seas.
Tickets for the first three events to be announced are on sale from 20 March at www.seabird.org/events
In Conversation - Miranda Krestovnikoff, 8th June, 7-830pm, £25
The Future of Scotland's Seas, Caitlin Turner, 3:20pm – 4:30pm, 9th June, Free (but attendees must register to reserve their space)
Wild Swimming with Vicky Allan & Anna Deacon, 9am – 10am, 9th June, £8
ENDS
For further press information:
Notes for editors
The Scottish Seabird Centre is an award-winning marine conservation and education charity whose purpose is to inspire and educate people about the Scottish marine environment and motivate people to care for it by supporting conservation projects.
The Charity's work is supported by its 5-star visitor experience which was refurbished in 2019. The Centre now contains a wide variety of story boards, digital interactives, virtual reality and remotely operated cameras that enable people to experience and learn about the spectacular wildlife of Scotland's marine environment.
In May 2021 the Charity celebrated the 21st anniversary of the opening of its Visitor Centre doors the public and over the years has won multiple awards for tourism and sustainability. It has led a range of high-profile conservation and education projects including the SOS Puffin initiative in the Firth of Forth.
The Centre's recent refurbishment was made possible through major funding from the Coastal Communities Fund and Wolfson Foundation, as well support from Scottish Enterprise Foundation, the Hugh Fraser Foundation, the Robertson Trust, the Ellem Foundation, the Dulverton Trust and other generous donors, including the Charity's own Founding/Life members and volunteer group.
Follow the Scottish Seabird Centre on Facebook/ScottishSeabirdCentre. Twitter @SeabirdCentre and Instagram @seabirdcentre
For more information on the Scottish Seabird Centre visit www.seabird.org