Scottish Seabird Centre welcomes Louise Macdonald as Ambassador
Scottish Seabird Centre welcomes Young People's Champion – Louise Macdonald as its first Ambassador
One of the UK's leading conservation and education charities, the Scottish Seabird Centre, announces that Louise Macdonald, the national director for the Institute of Directors and former CEO of Young Scot, the award-winning youth information and citizen charity, has become its first ambassador.
Since its establishment the Scottish Seabird Centre has supported tens of thousands of young people to develop their curiosity in, and understanding of, Scotland's amazing coastal and marine environments through its community-based education and outreach activities. The charity also supports young people in their early careers in conservation, education, tourism and hospitality, through direct employment and student projects and placements.
In welcoming Louise Macdonald as the first ambassador for the Centre, Susan Davies the Chief Executive said:
"We are thrilled that Louise has agreed to become the first ambassador for the Scottish Seabird Centre. Her passion for championing and supporting children and young people in shaping their own futures is greatly admired. Louise is also a great lover of wild places and the benefits to wellbeing from being connected with nature.
"Louise will challenge how we engage with children and young people and support us in forging new partnerships that help inspire them to care for, and challenge all of us, to protect Scotland's amazing marine wildlife."
On taking up the role, Louise Macdonald said:
"I am delighted to be able to support Susan, and the whole Scottish Seabird Centre team, in their drive to offer more opportunities to young people, right across Scotland, to help them experience the wonders of Scotland's marine wildlife.
"We are at a critical time where the need to tackle climate change and loss of nature has never been more self-evident. Through dialogue, learning resources, and interactive experiences the Charity has an important role in enabling young people to have their voice about the importance of Scotland's marine environments to them and to the communities they live within."
In her role as ambassador, Louise will directly advise the Scottish Seabird Centre team on how to best engage and inspire even more children and young people across Scotland through their activities, educational programmes and new partnerships.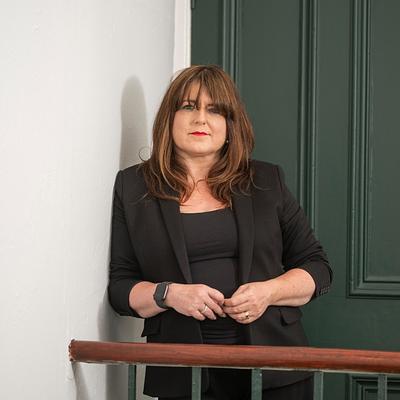 August 2021.