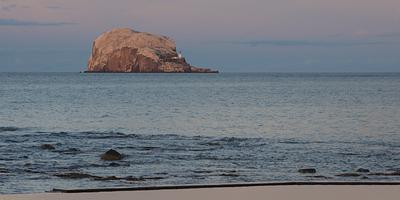 Scottish Seabird Centre statement about dead and injured seabirds
Susan Davies, CEO of the Scottish Seabird Centre said:
"Over the last week we have, and continue to, see a more significant number of dead and/or sick gannets washed up along the East Lothian coastline.
These have been reported to the relevant authorities and a small number of birds from the Bass Rock will be collected for testing for avian flu. It is important that if people find dead birds that they don't touch these and simply report them to Defra on 03459 335577 or to the Council Ranger service who can collect dead birds from public areas such as beaches.
If avian flu is confirmed, we simply don't know at this stage how severe an impact it may have on the gannet numbers. We will continue to monitor the situation and update in due course.
We have a small number of visitor landing trips to the island scheduled and have already implemented extra biosecurity and personal hygiene measures for these."
Those who spot and dead or injured bird should:
Report dead birds to Defra (Department for Environment Food and Rural Affairs) on 03459 335577
Please look for tracking devices/leg rings (only if possible without coming into contact with the bird). Bird rings should be reported to the British Trust for Ornithology (BTO) via the link HERE (or www.BTO.org).
Sick or injured birds to the SSPCA (Scottish Society for the Prevention of Cruelty to Animals) on 03000 999 999.
Request removal of dead birds from public places through the East Lothian Council Countryside Rangers Team on 01620 827279.
Please see the public health advice from East Lothian Council with a question and answer section for any concerns the public may have. The site can be accessed HERE.
Statement updated on 12 June 2022.
ENDS
For further press information contact: Kirsty Innes, kirsty@kirstyinnespr.com, tel: +44(0)7790 910 646; or Jess Thompson, Marketing Manager, email marketing@seabird.org, tel: +44(0)1620 890202