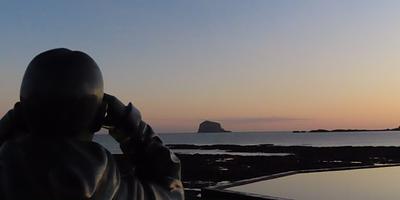 Scottish Seabird Centre launches 'Seabird Socials' – an exciting new events programme
Scottish Seabird Centre is opening up its doors after hours with the launch of an exciting new events and exhibition programme to encourage more visitors to connect with the Charity's marine conservation and education work.
A packed programme of events will cover music, pop-up dining, author talks and family activities as well as a series of special conservation-focused events and exhibitions, plus hire packages for the centre, including corporate/team building and kids' parties.
All attendees at the Seabird Socials will be offered a 20% discount on visits to the Discovery Experience where they can find out more about the Charity's conservation and education remit.
Speaking of the plans and appointment of Events Co-ordinator Jackie Shuttleworth, Chief Executive, Susan Davies said: "The Scottish Seabird Centre is a great venue that offers more potential for hosting a range of events that will appeal to the wider East Lothian Community, as well as raising awareness of environmental issues and how people can get involved. We're thrilled to have appointed Jackie Shuttleworth as our new Events Co-ordinator. Jackie brings a wealth of events management and marketing experience to the role, not least from her recent involvement with the popular Fringe-By-The-Sea festival."
Speaking of her new role and vision for the future Jackie Shuttleworth said:
"The Charity's key purpose is to inspire and motivate people to support marine conservation projects. Through this new series of events we hope to offer fun and engaging experiences in North Berwick but also the chance to directly support the Charity's work, and we'll be announcing more additions to the programme over comings weeks."
As well as making better use of the facilities at the Centre for events for the community, the programme should also help to raise vital income to support the Charity's marine conservation and education activities.
The role of the Charity has never been more important as society faces and tries to address the twin climate change and nature loss crises and to help people connect with and benefit from nature.
Details of upcoming events can be found at www.seabird.org/events.
November 2021.
ENDS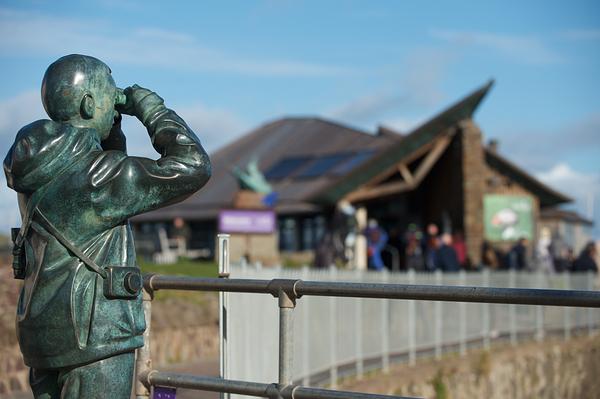 Jackie Shuttleworth Biography
With a background in events management, communications and journalism, Jackie has been involved in a diverse range of events such as the MTV European Music Awards, Mountain Bike World Cup, Edinburgh's Hogmanay, Live8 and Taste of Edinburgh. Jackie also manages programming for Fringe by the Sea, East Lothian's multi-arts festival which takes place in North Berwick each August.
Scottish Seabird Centre
· The Scottish Seabird Centre is an award-winning conservation and education charity whose purpose is to inspire and educate people about the Scottish marine environment and motivate people to care for it by supporting conservation projects.
· The Charity's work is supported by its 5-star visitor experience which was refurbished in 2019. The Centre now contains a wide variety of story boards, digital interactives, virtual reality and remotely operated cameras that enable people to experience and learn about the spectacular wildlife of Scotland's marine environment.
· In May 2021 the Charity celebrated the 21st anniversary of the opening of its Visitor Centre doors the public and over the years has won multiple awards for tourism and sustainability. It has led a range of high-profile conservation and education projects including the SOS Puffin initiative in the Firth of Forth.
· The Centre's recent refurbishment was made possible through major funding from the Coastal Communities Fund and Wolfson Foundation, as well support from Scottish Enterprise Foundation, the Hugh Fraser Foundation, the Robertson Trust, the Ellem Foundation, the Dulverton Trust and other generous donors, including the Charity's own Founding/Life members and volunteer group.
· Follow the Scottish Seabird Centre on Facebook/ScottishSeabirdCentre. Twitter @SeabirdCentre and Instagram @seabirdcentre
· For more information on the Scottish Seabird Centre visit www.seabird.org