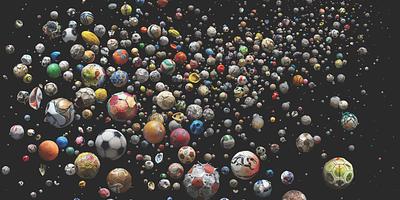 One of the UK's leading conservation and education charities, the Scottish Seabird Centre today (21 April) revealed that it will host a new programme of fun and thought-provoking events, exhibitions, workshops, trails, exclusive experiences, puppet shows, live science and even a "Lil Sustainable Fashion Revolution", as part of its largest ever marine festival from 4 – 12 June 2022.
Designed to help visitors and locals alike to get involved in protecting Scotland's marine environment and address the impacts of climate change, the Scottish Seabird Centre's Marine Fest 2022 will be even bigger and better than the inaugural festival, which took place as part of the Year of Coasts and Waters in 2021.
With activities suitable for all ages and pockets (some free), revellers will be able to enjoy internationally acclaimed exhibits, the launch of the area's first citizen science trail, wellbeing events, new and exclusive snorkelling experiences, ethical dining, wine tasting, boat trips, pioneering community led projects, rockpool rambles, science busking and lots more family fun.
Launching the new festival programme, charity's Chief Executive, Susan Davies said: "Marine Fest is a fantastic legacy of Scotland's Year of Coasts and Waters. We're absolutely delighted that we can now host a bigger programme of events in 2022. As restrictions ease, we have ensured this year's programme is packed full of events and exhibitions to help us tell the stories of Scotland's amazing marine environment.
"Behind all that we do is a very serious message about the need to act now to address the impacts of climate change and loss of nature. We aim to spark ideas about what people can individually do to help nature".
Jackie Shuttleworth, Events Coordinator for the Scottish Seabird Centre added: "It has been fantastic to support the team in creating this amazing Marine Fest programme for 2022. We have put together a packed programme of truly thought provoking exhibitions, events, talks, walks and workshops including live science shows, rockpool rambles, bird identification walks, beach cleans and bio blitzes, to puppet shows, storytelling walks, felting, sketching, and music. There really is something for everyone.
"We can't wait to welcome visitors to our five-star visitor attraction to experience the highly acclaimed fascinating, fun and interactive sessions that our team thrives on delivering."
Through exclusive snorkelling taster sessions, the festival will also provide an opportunity for people to explore the new snorkel trail (launched April 2022) exploring East Lothian's varied coastline. Created by the Scottish Wildlife Trust and the Scottish Seabird Centre, the self-led trail features five sites on the region's coast that can be explored by beginner and more advanced snorkellers. Snorkel Wild will be running taster sessions throughout the festival.
The Scottish Seabird Centre is now open daily and their Marine Fest will run from 4 – 12 June 2022.
For more information visit:www.seabird.org
ENDS
For further press information contact: Kirsty Innes, kirsty@kirstyinnespr.com, tel: +44(0)7790 910 646; or Jess Thompson, Marketing Manager, email marketing@seabird.org, tel: +44(0)1620 890202.
Notes to Editors
This year's festival has been supported by EventScotland's National Events Programme and the Platinum Jubliee Fund.
Marine Fest 2022
Festival highlights include:
Our Plastic Ocean
An exhibit by international award-winning photographer Mandy Barker, which addresses the current global crisis of marine plastic pollution. Barker collects debris from shorelines across the world and transforms them into powerful and captivating images. Dates: 2 June to 31 August 2022.
Tickets: £5
Citizen Science Trail
Explore the marine habitats around the Scottish Seabird Centre through this specially developed, family-friendly 'Citizen Science Trail'. Map and guide are available from the Centre or at www.seabird.org.
Dates: 2 June to 31 August 2022.
Free, optional donation for a map.
Snorkel Trail Taster Sessions
Try out North Berwick's new snorkel trails with a guided session with Snorkel Wild.
Dates: Saturday 4th June. See the website for more information.
Lobster Lowdown
Meet the European lobster - Scotland's most fascinating crustacean. Learn all about the anatomy and lifecycle of this amazing species at the Firth of Forth Lobster Hatchery.
Dates: Various dates throughout the festival.
Donations welcome.
Speed sketching by the sea
Inspired by our stunning coastal location, learn speed sketching skills with Mark, also known as the Edinburgh Sketcher. From close up studies of shells and plant life to sea views out to Bass Rock, you will create a number of drawings in ink and watercolour. All materials supplied.
Dates: Sunday 5 June (1.30-3.30pm)
Tickets: £20
The Big Beach Clean
Caledonian Horticulture are working together with Lower Impact Living CIC and local community groups to co-ordinate a clean up of the entire coastline from Edinburgh to Berwick-upon-Tweed between 5th and 8th June. Borrow a beach clean kit for the North Berwick area from the Scottish Seabird Centre.
Dates: 5 to 8 June. Find out more at www.caledonianhorticulture.co.uk/the-big-beach-clean/
Free
Trim your bin workshop
Around 80% of Scotland's carbon footprint comes from all the goods, materials and services which we produce, use and sadly, often throw out after just one use. It's the single greatest cause of the climate emergency and an area where we can all make a huge difference in reducing our own emissions to help get to our net zero target. Join Lower Impact Living for an interactive, fun workshop full of practical tips and ideas to kickstart the process and cut the main waste & recycling homes create.
Date: Sunday 5 June.
Tickets: £8
Make Mess Matter
Sea slime, nautical nonsense and ocean potions! Get stuck in, have fun and make some marine-themed mess. All materials provided. Suitable for under 5s. Beware, participants may get messy.
Dates: Various dates throughout the festival
Tickets £6
Sea Change Wine Tasting
Sea Change are passionate about two things: protecting our oceans and great tasting wine. Every bottle of Sea Change helps fund ocean conservation projects across the globe and minimal packaging reduces waste and environmental impact. Enjoy samples and discuss tasting notes from the range which is available to purchase at the Scottish Seabird Centre. Date: Tuesday 7 June: 6.30-7.30pm. Note Sea Change will also hold a beach clean event starting from the Centre ahead of the wine tasting event from 530pm - 615pm to which all are welcome.
Tickets: £5
Lil Fashion Revolution
Get set for summer and declutter your wardrobe and join Lower Impact Living for a glass of fizz and fashion swish - find the perfect outfit or fab shoes for the price of your ticket. We each spend on a average around £640 on clothes per year and collectively throw out almost 1 million tonnes of textiles. One third of this has barely been worn. Marine Fest revellers are invited to bring those items along to this event for someone else to love.
Date: Thursday 9 June. 7.30pm - 9.30pm
Tickets £15
Fun Scientists
Unlocking the magic of our universe one experiment at a time, Fun Scientists are on-hand with mini marine-themed sessions and plenty of awesome science up their lab coat sleeves. Prepare to be wowed by 'Squidy' the world's first voice-activated performing squid. Get stuck into making jellyfish slime and discover the science behind balance.
Ages 5+
Date: Saturday 11 June, various times throughout the day.
Tickets: £6.50
What's for Snack
Join Craig the Crab for this interactive puppet show. With sing-a-long fun, young visitors will be asked to help Craig who has eaten some marine litter by mistake. He will be joined by some of his seaside friends who will aim to help him get rid of his sore tummy.
The show is suitable for young children age 2+
Date: Sunday 12 June, 12:15pm.
Tickets: £5 for adults, children FREE.
Listing and Header images copyright Mandy Barker 2022.