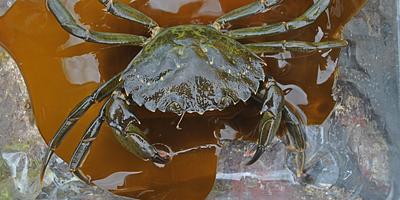 Rocky Shore - Ecology
Rockpool Ramble
Explore the tidal zones at low tide and discover the different species of plants and animals that can be found in rockpools on our coastline by conducting an ecological study.
Students will begin by learning about some of the different species and their adaptations, that can be found in the rockpools on the surrounding coastline. They will head outside to explore the rockpools for themselves where they will conduct an ecological survey of the different tidal zones, measuring the biodiversity and estimating the populations of different species. They will make conclusions on which species are doing well and which require our help and conservation. Finally, the students will return into the Hub where they can look at shells and other specimens from the nearby coast.
We will happily adapt and modify workshops to suit your requirements.