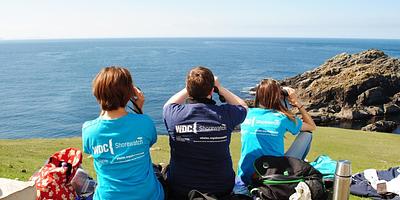 Meet the Scientist
This event has passed.
Citizen Scientists Making Waves
with Katie Dyke & Emma Steele
7pm April 8
For this month's Meet the Scientist, we are delighted to welcome Katie Dyke and Emma Steele, Policy Officers with Whale and Dolphin Conservation (WDC). Katie and Emma will be sharing details of their Shorewatch project.
Learn how citizen scientists are making waves in marine conservation and find out how you can get involved in spotting and recording whale and dolphins species seen from your local coast.
This is a 1 hour session, with a 45 minute presentation and a Q&A session. It will be broadcast via Zoom.