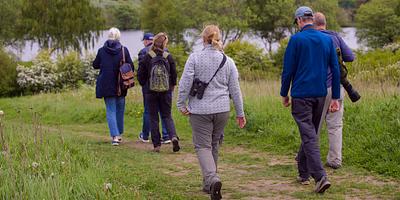 Wellbeing in Nature
Partnership Between Changes and the Scottish Seabird Centre
The Scottish Seabird Centre have been working with East Lothian based mental health charity Changes since September 2022.
From birdwatching walks to seaweed pressing workshops and rock pooling sessions, an ongoing programme of events supports people to experience the benefits of time spent in nature.
Header and listing images copyright Helen Pugh.