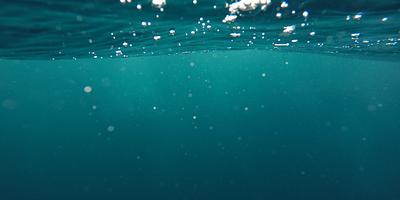 Sea Scotland Conference 2023
By Valle Sanchez-Izquierdo
On the 8th of June I was able to join my colleagues on the Sea Scotland Conference which took place at the Climate Change Institute in Edinburgh. Not only was I able to meet many different people coming from different parts of the world, but I was also able to meet numerous young scientists passionate about wildlife and marine conservation. Speakers included a wide array of topics and projects during the first session, "Pathways to the ocean". From riparian woodlands, i.e., "The Riverwoods" project; to soil pollution, i.e., "Agricultural soil pollution: sources and impacts" and "The fishing for litter programme".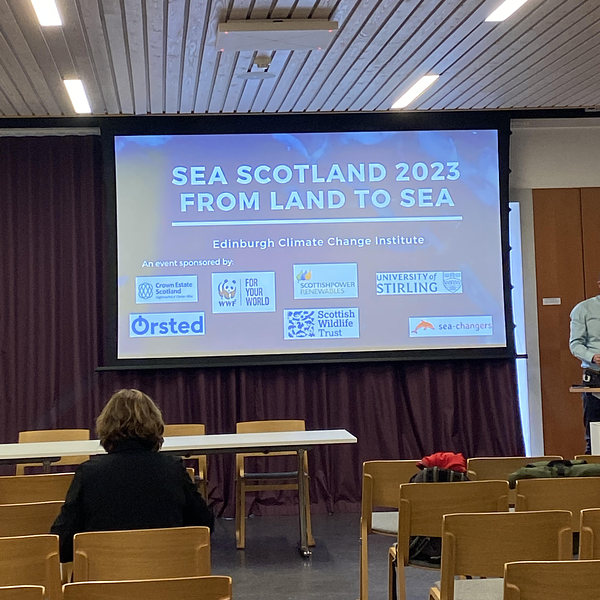 In addition to the interesting talks from the speakers, we also participated in two wonderful workshops which allowed us time to engage with the attendees as well as reflect on the different interactions between land and sea. It was a wonderful opportunity to contemplate the emerging marine policy frameworks and projects of Scotland's seas, which are inspiring not only the professionals in the field, but the younger generations and general public.
During the first workshop, "Rewilding Scottish Waters", we were led across some of the nature conservation action which has been happening over the last couple of years. Rewilding concepts normally apply to land-based initiatives, and even though both are intertwined, we explored the different aspects of what rewilding means for the ocean. "Should rewilding be a policy priority?", "What should be the enablers and barriers for rewilding within Scottish and/or UK marine policy frameworks?" and "What activities are compatible within the spectrum of rewilding, while still achieving its objectives?", were the three main questions discussed in different groups. Afterwards, when exchanging answers, we realised that even though opinions regarding how to emphasise ´rewilding´ varied between groups, we all agreed that the protection of Scotland´s waters should be a priority.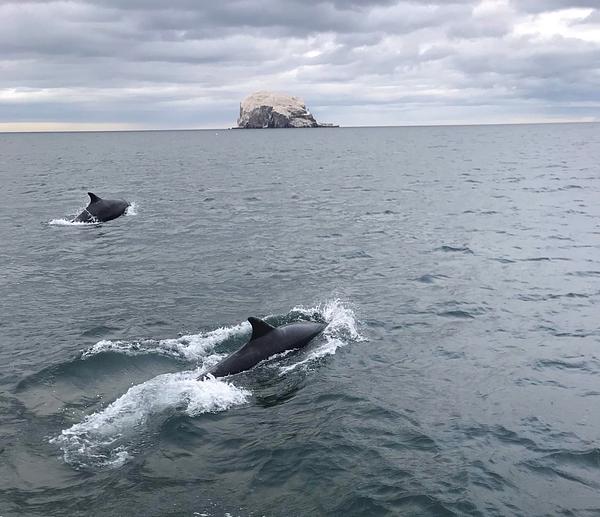 Finally, after some very interesting talks featuring the deep sea, we participated in the second workshop, and last session of the day, "Sea our future". We looked at the bigger picture, focusing on the following question: "What are the priority opportunities and actions to address the issues facing Scotland´s marine environment by 2030?". Themes included evidence, inclusivity, funding and resources; while considering the following questions: "Where are we now?" "Where do we need to be?" "What are the priorities?" and "How are the different themes related to the others?". Lots of different opinions regarding policy, plastic pollution and top priorities to address by 2030 were thoroughly discussed and explored.
Overall, letting everyone have the opportunity to understand the importance of conservation is extremely useful to raise awareness and increase the protection of not only Scottish waters, but worldwide oceans and seas. In the end, the sea belongs to everyone, and everything is interconnected. Hence, if each and every one of us adds their little grain of sand (or ´droplet of water´) towards the protection of nature, it can make a significant impact on its overall health and welfare.
Header and Listing Image (c) Jeremy Bishop