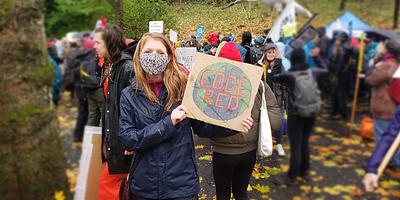 Marine matters podcast: Climate Action and COP26
Today we're hosting the Marine Matters podcast from the COP26 Global Day of Action in Glasgow. We join the 'biodiversity block', to chat to others who have ventured into Glasgow on this VERY windy, rainy Saturday to raise their voices for wildlife and to hear a bit more about why prioritizing nature is so important in combatting climate crisis.
Podcast host: Emily Burton, Conservation Officer at the Scottish Seabird Centre
Interviewees: Charlotte Foster (Marine Engagement Officer at the Scottish Seabird Centre), Emma Steel (Policy Officer, Shorewatch at Whale and Dolphin Conservation), Matt, Nick, and Brigitta.
Relevant links:
COP26: An opportunity for transformation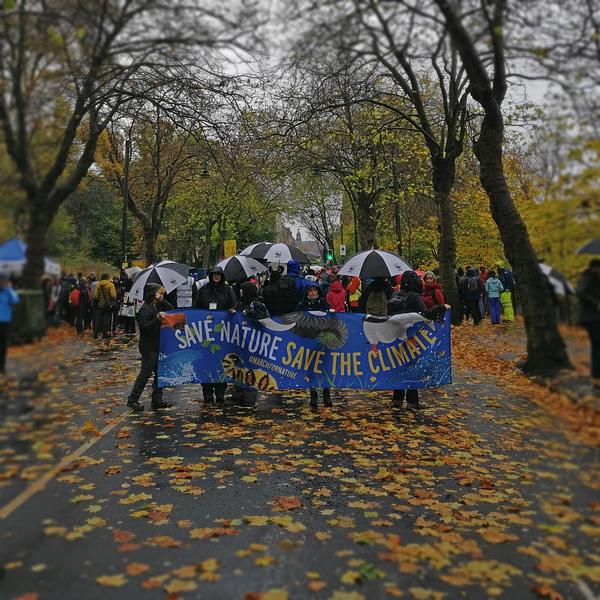 Podcast transcript will be uploaded soon