COP26: an opportunity for transformation
What is COP26?
World leaders are now in Glasgow for COP26. This is the 26th Conference of the Parties that signed the UN Framework Convention on Climate Change (UNFCCC) in 1962. Leaders and negotiators from 197 countries along with scientists, business leaders, the third sector, community leaders and activists are all looking to have their voices heard. And, more than ever before the voice of Young People will be an influential force for change, through initiatives such as the UN Climate Change Conference.
In 2015 the signatories of the UNFCCC signed up to the Paris Agreement. This Agreement set out goals to keep global temperatures well below 2 degrees celsius above pre-industrial levels and to try to limit these to under 1.5oC. It requires countries to decide their own emission reduction targets, known as 'Nationally Determined Contributions', and to report on progress against these.
Keeping global temperatures below 1.5oC involves reducing the amount of harmful greenhouse gases (including carbon dioxide (CO2), methane (CH4) and nitrous oxide (NO2)) being produced. This requires action to decarbonise our energy and transport sectors, moving from a linear economy to a circular economy, transforming agricultural production systems and investing in nature-based solutions.
Climate change effects
Many of the effects of climate change on our environment, economy and communities are well evidenced. Sea levels are rising and extreme weather events, such as heatwaves, excess rainfall, flooding and droughts are more frequent and intense. With 90% of the world's global warming being absorbed by our seas we are also seeing a rise in sea surface temperatures, acidification, and deoxygenation.
Just one of the impacts of climate change are steep declines in our seabirds with breeding numbers being 56% lower in 2018 than they were in 1986. Worryingly, seabirds are the most vulnerable group of birds at a global level. Within the UK, 22 breeding species are on the red or amber lists of the UK Birds of Conservation Concern which means these species are in trouble and need our help. That's one of the reasons why we want to see the Scottish Government deliver on its commitment to produce a Seabird Conservation Strategy.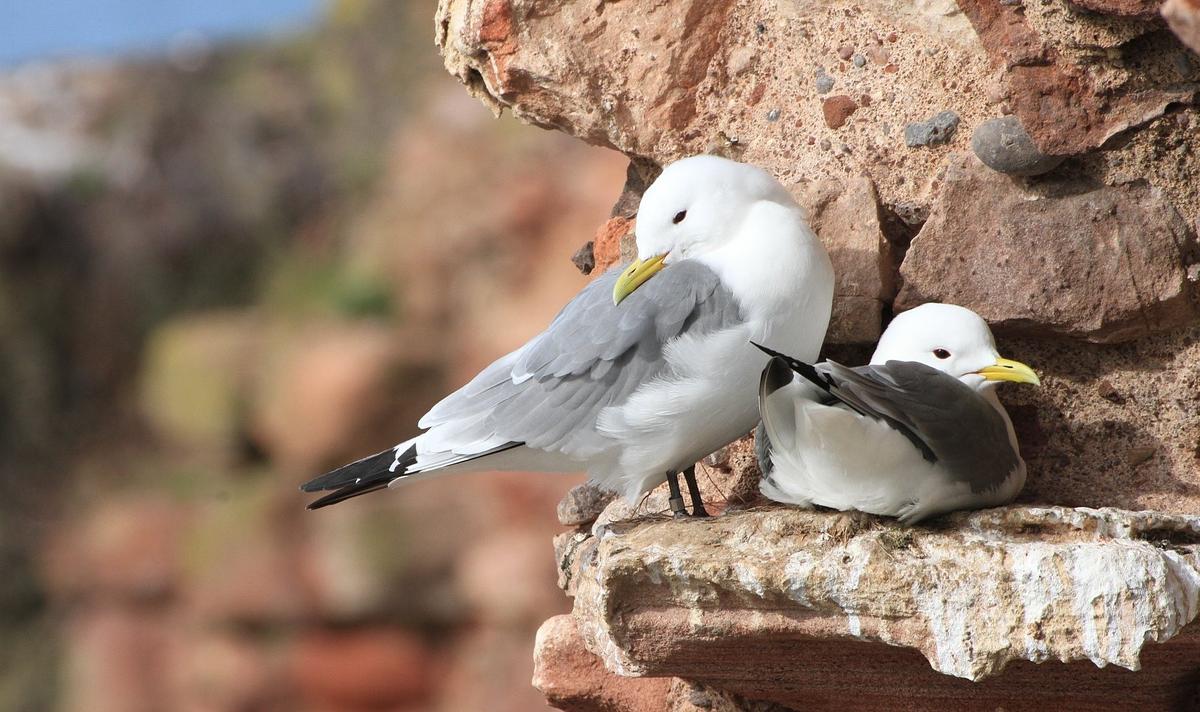 What is required to meet 1.5oC?
Climate experts have stated that the worst impacts can be prevented if global warming is limited to 1.5oC by the end of the Century. According to the United Nations Environment Programme (UNEP) we need to see emissions fall by 7.6% each year until 2030 if we are to keep global temperatures within the 1.5oC limit. The UN, however, estimates that global commitments are on course to reach 2.7oC; an increase which well exceeds the Paris Agreement.
The seriousness of the situation and the need for urgent and transformative actions has been captured by UNEP's Executive Director, Inger Anderson who states: "We have eight years to almost halve greenhouse gas emissions: eight years to make the plans, put in place the policies, implement them and ultimately deliver the cuts. The clock is ticking loudly."
Investing in our natural resources
More so than ever before, there is recognition that tackling the climate crisis goes hand in hand with tackling loss of biodiversity. In October 2021 an initial meeting (COP15) of the UN's Convention on Biological Diversity in Kunming, China led to a pledge to halt nature loss by 2030 and to enable the recovery of nature by 2050. The first draft of the Post-2020 Global Biodiversity Framework contains a target to ensure that nature-based solutions contribute to the climate mitigation and adaptation efforts.
Financial investment is needed to restore, adapt and increase the resilience of our natural resources. Our soils, peatlands, woodlands and marine environments are effective ways of absorbing and sequestering carbon. So, it's important that COP26 also signals the market changes that lead to investment in restoring coastal and marine habitats that protect our coasts from erosion and lock up carbon (saltmarsh, kelp forest, seagrass meadows, and marine sediments). Restorative actions sit alongside the need to reduce threats, implement marine spatial planning, ensure the protection and management of protected areas, and ensure that our natural resources are sustainably harvested.
Whilst much attention is faced on what world leaders and businesses must do, we can also all play our part. For example, by challenging ourselves to move away from the 'take, make, dispose' culture in which our natural resources are extracted, turned into products, used, then disposed – all of which takes energy and leads to harmful emissions. Instead, we can reduce our need for new products, re-use or re-purpose items and recycle them – all of which takes less energy and reduces fewer harmful emissions.
Opportunity to grasp
As the opening day of COP26 closes we hope that, following what will be an intense negotiating period, we will see the emergence of a clear route map to tackling the climate and nature crises. We need clear, ambitious and legally binding pathways to net zero by 2050 (Scotland has a net zero target of 2045 set in law but is already behind on progress towards this). The approach must embrace nature restoration as an important part of the solution, alongside emission reductions and innovations in science and technology.
We'll be reviewing the outcomes of COP26 in a later blog.