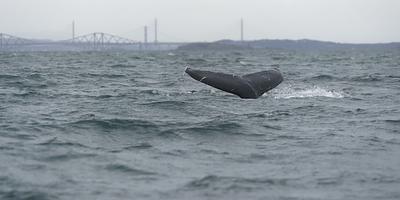 Becoming a cetacean citizen scientist with the Sea Watch Foundation
Collecting data about our cetaceans has never been more important. Rising sea surface temperatures and human activities, such as fishing and drilling for oil, have been impacting marine species in the British waters for many years now.
To help, a project that uses citizen scientists (members of the public without science training) to collect data and learn more about cetaceans has been developed in the UK by the Director of Sea Watch Foundation.
This organisation, dedicated to marine research, conservation and education, developed a nationwide citizen science project in the 1970s which trains people to identify cetaceans and report sightings from all around the UK. Their help is vital to improve our knowledge of the marine environment and the species that live there.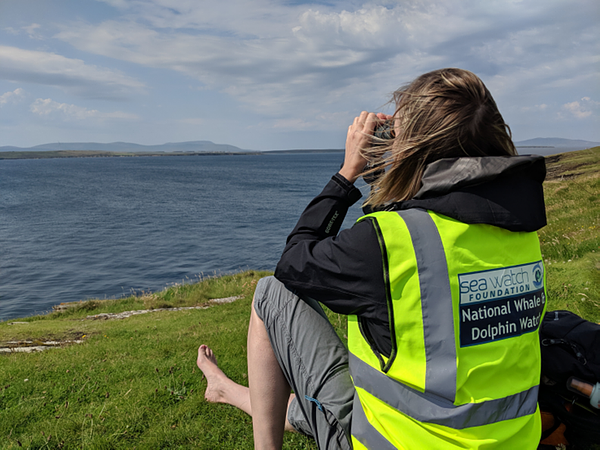 No previous experience is needed; anyone who is in the UK and near the sea and wants to help can. All that people need to take part is safe access to the coast, patience, a lot of enthusiasm, binoculars, a copy of our recording forms and a cetacean identification guide (downloadable from the Sea Watch website here). Why not have a go with your family or class? Ask an adult or teacher for help to complete the form.
Cetaceans (whales, dolphins and porpoises) are not easy to see, and it is common to just see a small fin (particularly if it is a porpoise) far away. Don't give up hope, keep on scanning the sea surface with the naked eye and with your binoculars, and if you see something like a movement or splash, keep on looking in that spot for a minute or two. If it is actually a cetacean, it may take that long for it to reveal itself again. Indeed, some cetaceans may remain beneath the surface for several minutes by which time they could have moved some distance away.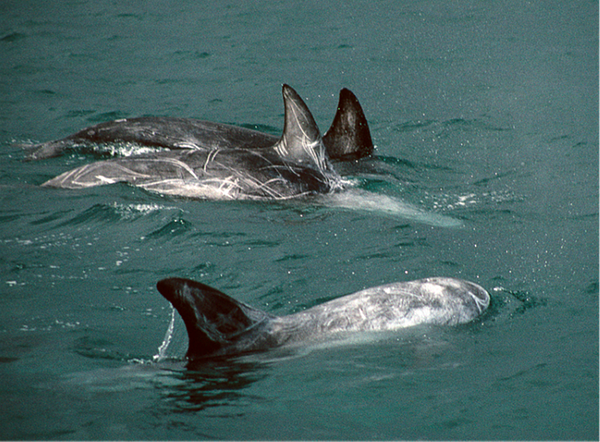 If the cetacean re-surfaces again, take a note of the time and write a summary of the weather and sea conditions, and try to identify the species and how many individuals there are in the group. A note on the behaviour of the animal or animals is also helpful, such as whether they are calm or active (are they jumping? Chasing food?). Information about any associated birds is also useful.
If you decide to go land-watching, headlands, or coastlines overlooking bays or small islands are good sites, but even if your region doesn't have these features, don't be put off. Whales, dolphins and porpoises can appear in almost any area of the sea.
Boat-watching is also another way to collect vital information on whales, dolphins and porpoises and if you decided to go boat-watching choose one of the Sea Watch's Recommended Boat Operators which respects a marine code of conduct, minimize disturbance and educate passengers about local cetacean species.
Once in secondary school, volunteering is an excellent way of getting involved in marine conservation. We offer a number of training courses to volunteers and observers to teach them how to identify cetaceans in the wild, how to monitor them and contribute to their conservation. Education and engagement are an important part of what we do. We undertake school visits, offer career advice and have a variety of student research projects available each year. Click here to see our upcoming events and how you can get involved, and here for how to become a volunteer observer in the future!