Autumn on Craigleith: Seal Pups
By Emily Burton, Conservation Officer
Craigleith is one of a small chain of islands in the Firth of Forth just off the coast of North Berwick, one kilometre from the Scottish Seabird Centre. It's home to a rich variety of seabirds during the summer and it's a particular hot spot for puffins, which breed in burrows on the grassy slopes during the summer months. It's by far my favourite island; a little rough around the edges maybe, but absolutely bursting with life.
If you were to point your binoculars towards Craigleith now, it's not just seabirds that you'd see. In amongst the lesser black-backed gulls, herring gulls, shags, and cormorants, you might be able to spy splashes of white peppering the rocks and lower slopes. The colder weather brings with it the arrival of our breeding grey seal colony, who take up residence each year in Craigleith's grassy gully.
Grey seals have pups between mid-October and December, injecting a sense of excitement and new life into the ever-chillier autumn months. The pups are born with white fluffy coats and big, dark eyes. They stay on land until they have moulted their white coats and trebled in weight, before they head into the water to fend for themselves.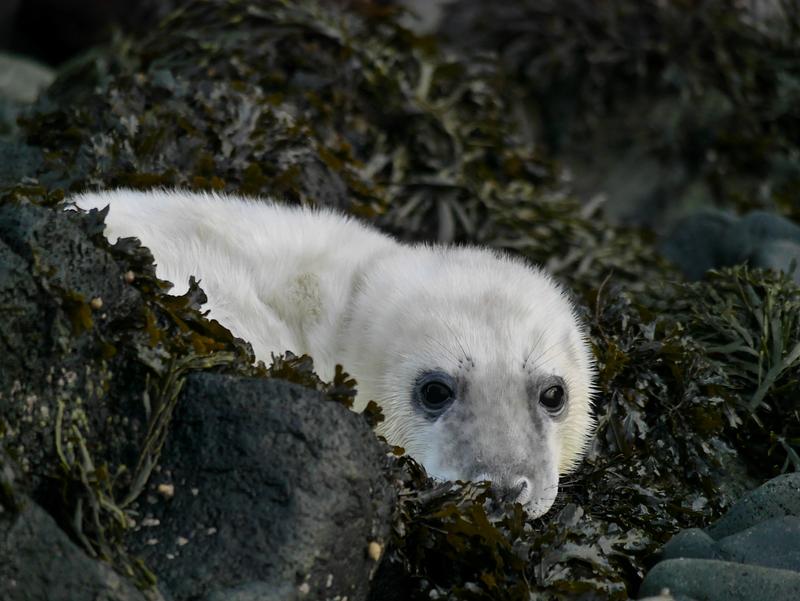 Although they pup in autumn, you can see grey seals around the Scottish coast all year round. They spend most of their time feeding at sea or 'hauled out', resting on islands, beaches, or rugged rocks. They are very large, with males growing up to 2 metres in length and weighing up to 300kg. It's their size and their chunky 'roman' nose that sets them apart from the other seal species found around the Scottish coast: the harbour (or common) seal.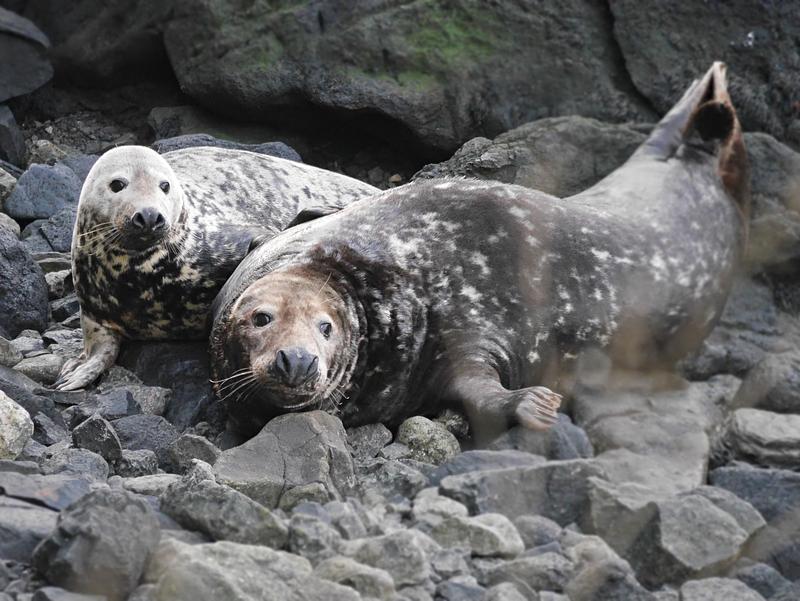 The Craigleith colony is small (but perfectly formed). Earlier in the month (November) we headed out to the island for the first seal pup count of the season. We counted 41 live pups in total, snoozing and feeding, most accompanied by protective female seals. We'll carry out a second count in early December, and these surveys combined should give us some idea about how many pups were born on the island this year. This monitoring is carried out in partnership with the Fife Seal Group, who have been overseeing grey seal pup counts in the inner Firth of Forth for many years.
We take great care when landing on Craigleith during the Autumn, as seals are very sensitive to disturbance. We count from a distance with binoculars, staying well away from the colony to avoid scaring the seals into the water. It's important that the same care is taken around pupping or resting seals on the mainland, as the presence of people and dogs can cause immense stress to both adults and pups. This goes for boats and kayaks too, so even when on the water it's important to maintain a distance of at least 100m where possible.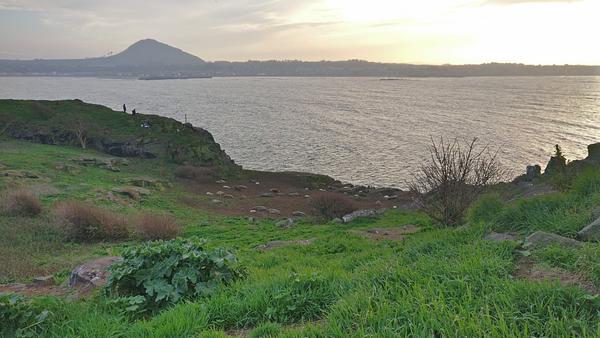 Weather can also pose a problem for seal pups. Unfortunately, it's not unusual for pups to be washed off the rocks during stormy weather and be separated from their mother in rough water. If you think that you've found a white-coat pup that has been separated from its mother, keep a safe distance, and ensure that any dogs in the vicinity are kept on a lead. Visit the SSPCA website to read their advice on seal pups. After reading this page carefully, if you still think the pup needs some help, call the SSPCA on 03000 999 999.
If you get the opportunity to see them responsibly, grey seals are a joy to watch. The drama that unfolds in a pupping colony is not to be missed, with neighbourly squabbles and eerie, off-key singing galore. There are also some very sweet moments, as mothers' bond with their babies and start to teach them the survival skills that they'll need out at sea.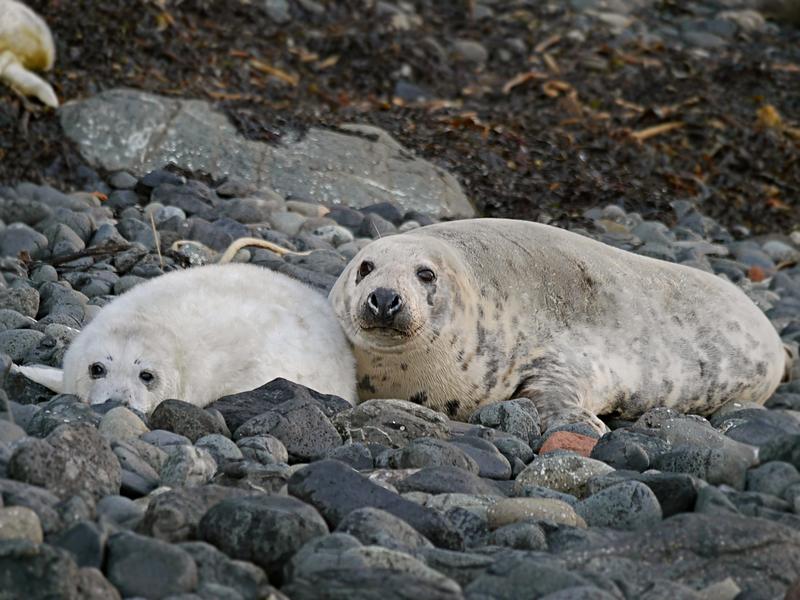 Our camera connections can be a little shaky at times (especially during the unpredictable winter months), but it's worth checking out our island live streams to be in with a chance of seeing some seal action on Craigleith or out on the bustling Isle of May.
For more information about wildlife disturbance and how best to avoid it, read the NatureScot Scottish Marine Wildlife Watching Code.
Seal rescue is a major component of the work of BDMLR (British Divers Marine Life Rescue) with medics rescuing animals in all seasons around the UK. Read more about their fantastic work here.