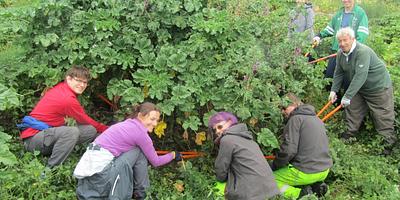 As the Scottish Seabird Centre celebrates its 20th Birthday, Volunteer Coordinator Emily Burton, Volunteer Group Chair Sandy Forrest, Volunteer Group Coordinator Barbara Schofield, and SOS Puffin Coordinator John Hunt reflect on 20 years of volunteering.
This year, the Scottish Seabird Centre is celebrating its 20th birthday. Since the centre was first opened on the 21st of May 2000, the charity has achieved a lot. We have welcomed thousands of visitors into our 5-star Visitor Experience, shop, and award-winning café, regularly updating our facilities and approaches to make sure that we are the best that we can be. Our education programme has engaged with up to 4000 young people every year, offering free travel and discounted attendance to a number of schools from the most deprived areas of Scotland. We have worked creatively to make science and the marine environment more accessible for people of all ages and backgrounds, hosting events to bring communities closer together and closer to nature.
On top of all of this, our amazing SOS Puffin project has celebrated over 300 conservation work parties to islands in the Firth of Forth and we have contributed to many other conservation initiatives, both locally and nationally.
These achievements, (and many more), have only been made possible by the amazing people who have supported the charity over the last 20 years and continue to do so today. We are incredibly grateful to all of the visitors, members, funders, partners, volunteers, trustees, and staff, who have shown the charity so much of their generosity, dedication, and passion over the last two decades.
However, I especially wanted to take this opportunity to shine a light on some of the achievements and experiences of our brilliant volunteers, who have worked tirelessly to support, fund, and deliver the essential work of the charity. Sandy Forrest is the current Chair of our Volunteer Group, Barbara Schofield is the Volunteer Group Coordinator, and John Hunt coordinates our brilliant conservation project SOS Puffin. Here's an insight into some of their own thoughts, experiences, and achievements since joining the team…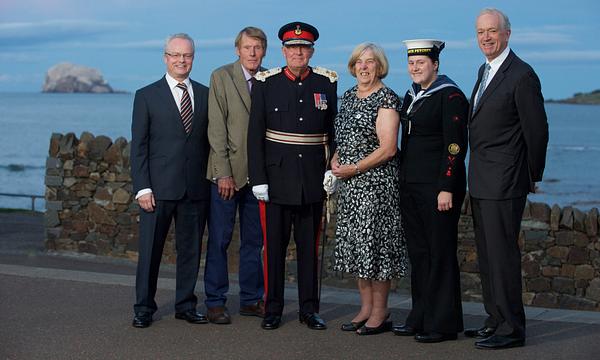 Sandy
My mother had been a volunteer at the earliest time of the Scottish Seabird Centre, helping to raise the initial funding to build the Centre. I got involved as a volunteer when I moved to North Berwick and greatly enjoyed my weekly session, meeting visitors, chatting to them about the birds and the history of the town and islands, and hearing about their homes. I also got involved in the volunteer fundraising activities such as coffee mornings and jazz nights. When the children's activities started, I enjoyed helping with education, storytelling, beach exploration and other activities.
I became Chair of the volunteer group in 2007. This role has been very enjoyable, as I have been able to introduce new volunteers to the Centre and meet many interesting people. As Chair I have been able to attend the Queen's Garden Party at Holyrood House and was presented to her Majesty at Buckingham Palace when accompanying our Education Officer, who had won the Outdoor Teacher of the Year Award. I was myself as Chair, presented with the Queen's Award for Voluntary Service in 2018, by the Lord Lieutenant, which recognised the work of our Volunteer Group and was a great honour.
Barbara
My love for the wildlife and landscape of East Lothian inspired me to volunteer at the Seabird Centre. I initially started by meeting and greeting visitors from all over the world, introducing them to the private lives of gannets and seals via the remote cameras. Since then my range of duties has certainly evolved. I have been lucky enough to continue to help out in the educational provision with holiday and wildlife clubs, getting young people outside to learn about and enjoy the wildlife in our beautiful area. I have lots of happy memories of dolphin sightings, beach cleans and crafts. Often in some dodgy weather but that rarely stops our activities.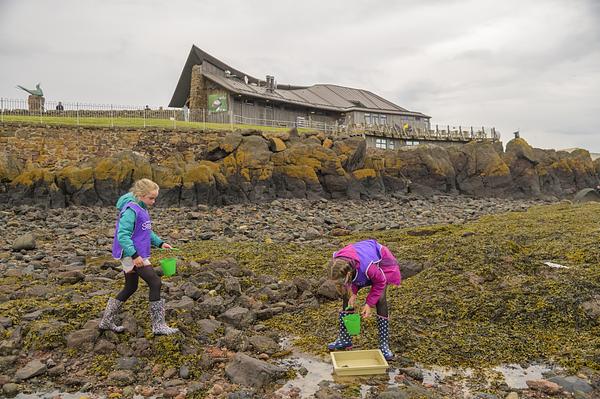 As part of the team of volunteers, I help out with our many fundraising evenings, talks and coffee mornings where I can welcome our regulars and new visitors alike. Recently, I have taken on the role of volunteer coordinator and this has given me a chance to get to know prospective local volunteers and their diverse background and experience.
We have all enjoyed familiarising ourselves with the new exhibits in the Discovery Experience, and we are looking forward to when this can again be shared with our visitors. As a volunteer, some of the best bits involve our camaraderie and ability to turn our hands to many challenges. I've done soldering of robots for shows, counting foreign coins, helped with Science Festivals, served teas and coffees, done much cutting and gluing of craftwork, and walked most of the local beaches and parks looking for wildlife. We have regular 'café' meetings and celebratory meals which has allowed me to get to know many local people which helped me to feel part of things. Basically, it has been a great opportunity to share the wildlife with visitors and supporting the staff at the Seabird Centre.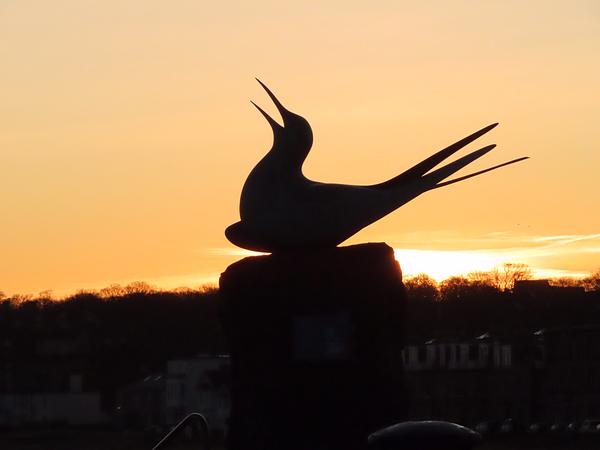 John
SOS Puffin has depended entirely on the enthusiasm and commitment of our volunteers who continue to come forward offering their help. Some 1300 people of all ages have been out on work parties, many of them coming back again and again. It is marvellous to see how much they enjoy the whole experience of a work party – the fun of the boat journey, the magic of the island wildlife and landscape together with the satisfaction of clearing areas of tree mallow. Many volunteers have made good friends on these trips and for a few it has been a life changing experience.
The project was launched in 2007 to tackle the problem of the invasive plant tree mallow which threatens the important populations of Puffins and other seabirds on three of the islands near North Berwick. At that time none of us fully realised what we were taking on or would have guessed that 13 years and over 300 work parties later, we would still be hard at it. When we began, Craigleith was completely covered in a jungle of tree mallow up to nearly three metres high and the important puffin population had crashed to a very low level. Fidra was rapidly heading the same way and tree mallow was spreading on the Lamb. It was a daunting task, but we kept at it and slowly, we have brought tree mallow under control. For the last ten years, Puffins have been able to nest on the islands and the population on Craigleith has slowly recovered.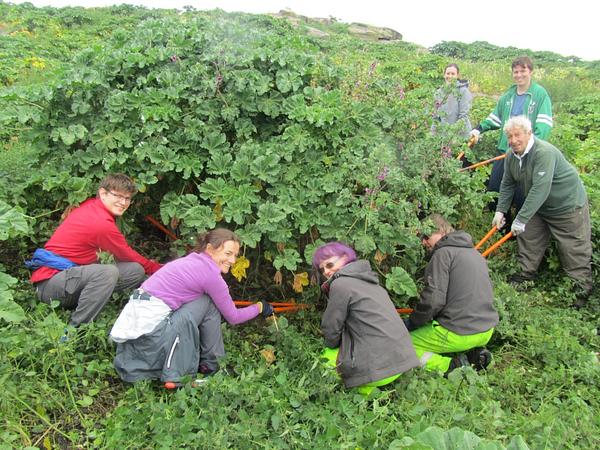 Thank you to Sandy, Barbara, and John for their contributions to this blog and to every volunteer who has donated their time to the charity over the last 20 years. To end, here's a quote from an SOS Puffin volunteer about their experiences out on the islands:
"I have had such a great time meeting like-minded people and getting out in all weathers…but I have enjoyed the sunny days the most. I have learned so much about the coastal birds as well as the flowers and seals. I feel that your group has restored my soul after so many years in financial services in the City. I have never looked back. Again, thank you John for the experience of a lifetime."