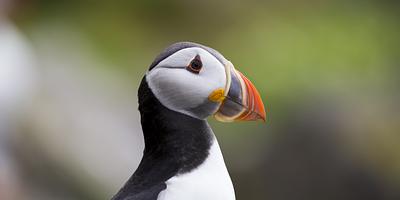 Puffins are often know as the 'clowns' of the sea thanks to their colourful summer plumage. These characterful seabirds can been seen in many locations around Scotland when they return to land to breed between April and July.
Our puffin adoption packs cost just £39.
Order yours HERE.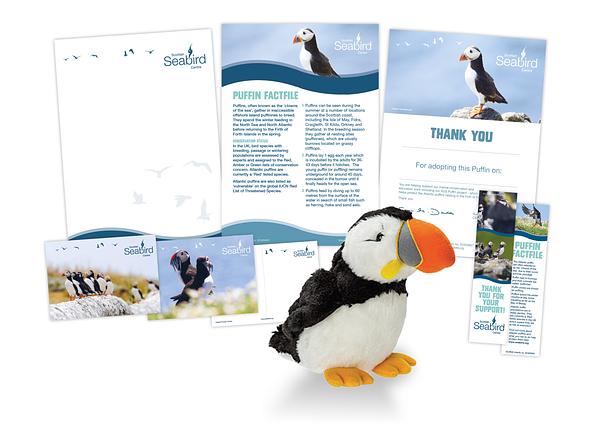 When you adopt your puffin, you will receive your very own adoption gift pack including:
x2 puffin postcards
an adoption certificate (remember to let us know the name of recipient and date for the adoption)
a puffin fact sheet
a puffin bookmark
a cuddly puffin
acknowledgement of your support for the Scottish Seabird Centre.
You can watch the puffins live on our cameras from April to July, during the breeding season at www.seabird.org Find out more about these wonderful seabirds on our wildlife page here. We can send your package by special delivery at an additional charge, please allow up to 5 working days for UK deliveries (longer for overseas). Please call + 44(0)1620 890202 to arrange overseas postage.