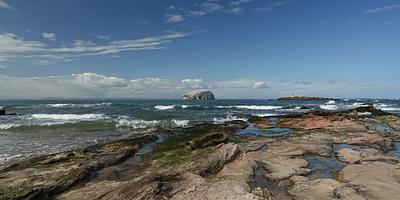 Who lives on an Island like this?
Identify the features of our local landscape and how they influence the variety of living things found there.
Through interactive games and activities, the children will investigate the essentials of life, gain an understanding of what a habitat is, and how the physical features of an area influence a variety of living things that live there.
The children will build upon their teamwork skills working in groups to create their very own 3D habitat either on the beach or in our Education Centre, The Hub.
This workshop is ideal to accompany a Rockpool Ramble or Seashore Explore workshop too, allowing children to explore real habitats onour surrounding coastline.
We will happily adapt and modify workshops to suit your requirements.
Click here for our Education Workshop Guide for Curriculum for excellence experiences and outcomes for the Rockpool Ramble workshop.
Best trip in the world! I love birds so it was really interesting for me. Thank you for giving us this trip.