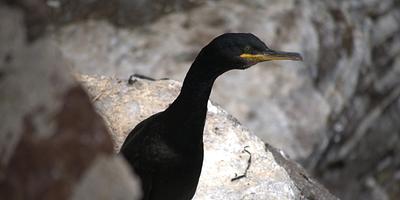 Caring for Scotland's marine environment
Scotland's coastal and marine environment is spectacular and diverse. With over 18,000km of coastline, in excess of 900 islands, and a great variety of coastal and marine habitats and wildlife that need to be cared for.
The UK's marine area covers nearly 880,000 km2. Scotland's seas, from our shallow inter-tidal waters to the open oceans which are thousands of feet deep, make up 61% of the UK marine area. Within our seas, the warm waters from the south mix with cold waters from the arctic and this creates an environment with an amazing diversity of wildlife. Important marine habitats such as cold-water coral, kelp forests and flame shell beds exist and over 6,500 species of plants and animals have been recorded. With new explorations, especially of our deeper waters, there are likely to be new scientific discoveries in the years ahead.
Our rugged and indented coastline also supports a wide variety of different habitats. These include steep sided coastal cliffs, maritime heath, rocky shorelines, sandy dunes and beaches, mudflats and saltmarshes. Scotland also has a unique flower-rich dune grassland, known as 'machair', which is restricted to the North-west of Scotland and Ireland. Our islands and coastal cliffs are host to spectacular and internationally important populations of seabirds, around a third of Europe's breeding seabirds.
Scotland's marine and coastal habitats need to be cared for – protected, managed and restored.
There's a long history to how nature conservation protections have developed which dates back to 1889 when Emily Williamson founded the Royal Society for the Protection of Birds (RSPB) to stop the practice of indiscriminate killing of wild birds, so that they could be stripped of their plumage to put into woman's hats - the fashion of the day. In 1912 Charles Rothschild, a pioneer of nature conservation, founded the Society for the Promotion of Nature Reserves (SPNR) as he recognised that to protect our wildlife you have to protect the habitats it depends on. Over the next few years this organisation co-ordinated the production of a list, known as the "Rothschild's Reserves", of 284 sites that it hoped would become protected nature reserves. It is over 100 years since Rothschild's list was first produced and whilst not all of these special places have been saved from destruction many have. This includes the Bass Rock in the Firth of Forth which has grown to be the world's largest northern gannet colony. The SPNR was the start of a wider movement of local independent Wildlife Trusts forming - the first of these being the Norfolk Wildlife Trust in 1926. Today there are 46 Wildlife Trusts, including the Scottish Wildlife Trust which was formed in 1964, who work collectively together under the auspices of the Royal Society of Wildlife Trusts to ensure that nature is protected and accessible for everyone to enjoy.
Since the early days numerous surveys have been undertaken to discover more about our habitats and wildlife and to assess their significance in a national and international context. It was much later, partly beacuse of the difficulties and costs involved in surveying these areas and a lack of awareness of the pressures faced, for marine areas to be surveyed. The first comprehensive survey of marine benthic (in the seabed) habitats around the coastline was captured between 1987 and 1998 through the Marine Nature Conservation Review (MNCR). The MNCR both identified sites and species of nature conservation importance and provided information that could be used to help inform measures required to minimise the impact of development in the near shore areas (within 3 nautical miles).
The most recent complilation and assessment of the status of Scotland's seas is set out in the Marine Atlas led by Marine Scotland - an update is due to be published soon.
In the 1940s nature conservation made it into the statute books with the National Parks and Access to the Countryside Act (1949) which put in place the foundations for the National Parks we value today. The Wildlife and Countryside Act (1981) (WCA) became the primary legislation in the UK setting out how animals, plants and habitats should be protected as well as placing controls on the release of non-native species. The WCA applies to both terrestrial and inshore waters which are within 12 nautical miles and during devolution it has been updated and translated in Scotland both through the Wildlife and Natural Environment (Scotland) Act (2011) and the Nature Conservation (Scotland) Act (2004). The Nature Conservation (Scotland) Act sets out a range of steps including a biodiversity duty on public bodies, powers to identify and create sites of Special Scientific Interest (SSSIs) and to enter into management agreements to improve the quality of nature on land, or to restrict certain activities which may be damaging. This legislation led to the creation of the Scottish Marine Wildlife Watching Code Scottish Marine Wildlife Watching Code which is intended to provide best practice advice and guidance on marine wildlife watching and to help minimise disturbance.
The approach to environmental protection has developed and adapted over the years. Initially there was a focus on single species conservation and then the realisation that special places need to be identified to protect the habitats that single species depend on throughout their life-cycle. In more recent times a growing awareness of the need to manage at an even larger scale - an ecosystem based approach has evolved. In essence this means that you have to understand the interactions between living things and their physical environment and to manage these together to maintain an appropriate balance. Well-managed, healthy ecosystems are valuable to society. They provide transport routes, food sources, raw materials, renewable energy sources, protection from floods and leisure and recreation opportunities. People interacting with the marine environment also benefit from it in terms of their wellbeing and it creates a sense of place and cultural identity.
Marine (Scotland) Act (2010) introduced a new marine planning system which led to the creation of Scotland's National Marine Plan extending out to 200 nautical miles. This is intended to help guide and manage the competing demands on Scotland's seas as well as providing mechanisms for licensing and enforcing marine conservation. The Act brought in a mechanism for creating new protected sites for both natural and historic interests of national importance and for their sustainable management. These are known as Marine Protected Areas (MPAs) and combined with the SSSI, Ramsar and Natura 2000 network of sites form the Scottish Marine Protected Areas network.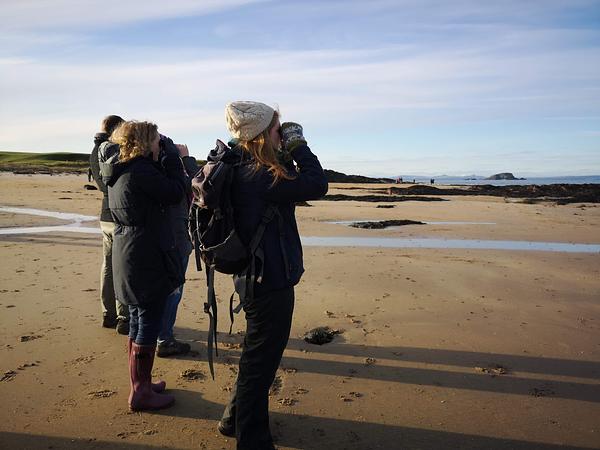 Over time policy and legislation has been developed to help protect, manage and restore nature. Today Scotland's conservation framework is guided by policy and legislation developed at an international and European Union level. With the UK's departure from Europe, in December 2020, there is a concern that environmental protection in Scotland will neither keep pace with our European counterparts or could be weakened. Concerns also exist that some of the mechanisms used to hold Governments to account for their actions, such as the European Court of Justice, will be lost.
The main environmental protection principles set out in EU law are:
Precautionary principle

– that is where there is a threat of serious or irreversible damage to the environment, cost-effective measures should be taken to prevent the damage even if the measures are not fully scientifically proven.

Prevention principle

- where action should be taken to prevent environmental damage;

Rectification at source principle

- where environmental damage should be prevented at its source, rather than attempting to address the effects at a later date; and

Polluter pays principle

– where any individual or organisation that is responsible for pollution should be the one to pay for it to be controlled and/or for any remedial work to be carried out.
The Scottish Government set out through its UK Withdrawal from the European Union (Legal Continuity) (Scotland) Bill (2020) out how it intends to carry forward European law into Scot's law,. The Continuity Bill sets out how the four principles of precaution, prevention, rectification at source and polluter pays will be addressed. The Bill also establishes a new public body called Environment Standards Scotland whose role will be to monitor and investigate public bodies' compliance with environmental law.
The Bill is in its very early stages and so is still subject to change. Time will tell how effective the new laws are for the protection, management and restoration of our marine and coastal environment. Scottish Environment Link is campaigning through the Fight for Scotland's Nature to ensure that appropriate safeguards are put in place. We signed up to their campaign and support the need to ensure that environmental standards don't slip backwards in the years ahead.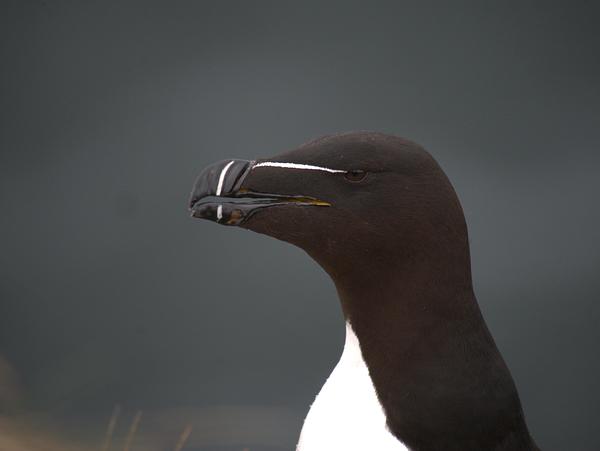 Some of the most significant pieces of legislation for the protectoin and managament of the marine and coastal environment are highlighted below.
International and EU legislation