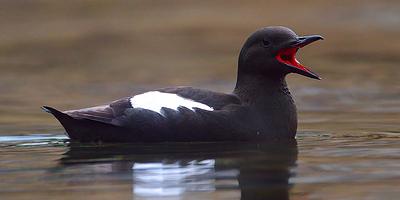 SCOTTISH MARINE PROTECTED AREAS NETWORK
The Marine (Scotland) Act 2010 brought in a mechanism for creating new protected sites for both natural and historic interests of national importance and for their sustainable management. These are known as Marine Protected Areas (MPAs) and combined with the SSSI, Ramsar and Natura 2000 network of sites form the Scottish Marine Protected Areas network.
Scotland's marine protected areas cover around 37% of our seas. Their identification and formal designation is the first important step on a journey to ensure that these special areas are genuinely protected from damaging activities and are well-managed in the future. We are fortunate in Scotland to have a strong scientific community that is at the forefront of marine science, technology and innovation. Together these researchers can help improve our understanding of the management requirements of our marine protected areas. We hope the journey we are now on will lead us towards a well-managed network which will act as a catalyst for environmental recovery, both within and beyond the boundaries of the sites.
TYPES OF MARINE PROTECTED AREAS
There are three types of marine protected areas which can be designated. These are:
Nature conservation MPAs

-

there are 36 nature conservation MPAs and further details on the inshore sites can be found on

NatureScot's SiteLink

information portal. The portal provides links through to accessible summary leaflets describing the reasons why each area has been designated. Details of the

offshore areas

are maintained by the UK Joint Nature Conservation Committe (JNCC).

Historic MPAs

- to preserve marine historic assets, mainly wrecked vessels and their artefacts that are of cultural significance of national importance. There are eight

historic MPAs

and planning permissions and marine licences may be required to undertake certain types of activities within these areas. It is also a criminal offence to disturb or remove items within these areas.

Research and demonstration MPAs -

there is only a single MPA of this type around Fair Isle (Shetland) and it is designated to promote research into factors affecting seabird populations and to demonstrate the tourism benefits that come from a healthy marine environment. This is fitting given the long established presence of bird monitoring and research through the

Fair Isle Bird Observatory

. The Observatory sadly was destroyed by fire in 2019 and a fundraiser and plans to rebuild it are progressing. Meanwhile the work of a small team continues to study bird migration and seabirds on the island.
NATURE CONSERVATION MPAs - PRIORITY HABITATS AND SPECIES
The marine protected areas network incorporates a diverse array of wildlife and habitats including maerl (a reddish coralline algae) and kelp and seaweed communities in the Wyre and Rousay Sounds MPA, in Orkney. The long narrow sea lochs of Upper Loch Fyne and Loch Goil MPA which are home to spectacular flame shell beds and the ocean quahog, a thick-shelled bivalve which can live for up to 400 years. Within the network there are also impressive seabird colonies from the East Caithness Cliffs in the North of Scotland, which are the stronghold for 1,500 breeding black guillemots (also known as Tysties) to the Bass Rock which supports over 150,000 breeding northern gannets. The North-west Orkney Nature Conservation MPA protects newly hatched sandeel larvae that are exported by currents to sandeel grounds around Shetland and south of the Moray Firth. Sandeels are an important prey species for many of our seabirds.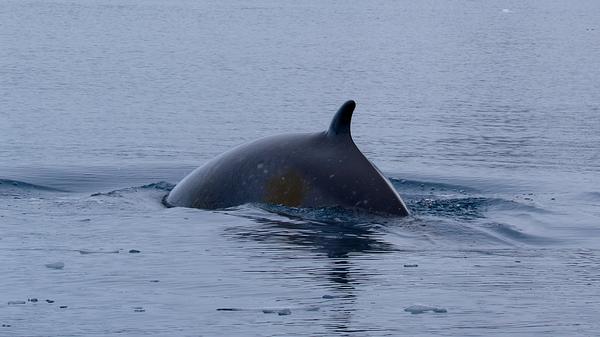 In 2020 four new nature conservation MPAs were designated to protect species such as basking shark, minke whale and Risso's dolphin. These sites - North East Lewis, Sea of the Hebrides, Shiant East Bank and Southern Trench also have important seabed habitats and geological features. These range from underwater landscapes, that are a legacy of the last ice age, to thick soft mud that is home to Norway lobster, crabs and sea pens. Sandy beds that are important for sandeels are also protected, safeguarding this important prey species for fish, seabirds, seals, whales and dolphins.
In 2021 Scottish Ministers took the step of designating, as an interim protection measure, The Red Rocks and Longay Urgent MPA in the inner sound of Skye to protect a newly discovered egg-nursery habitat of the critcially endangered flapper skate. With over 100 eggs discovered by citizen scientists, the area was considered to be the largest egg nursery ever found in Scotland.
The interim designation brought into effect emergency protection from marine activities, including bottom contact fishing and aquaculture. It also provided time both for further survey work to be undertaken and for the formal process for designation of an MPA, including public consultation, to be progressed. Since the original findings, further survey work by NatureScot has led to the discovery of more than 400 eggs within the original site boundary and more than 700 eggs to the north of the site. Scottish Ministers have therefore extended the boundary of the interim measure until the formal process for designation of the MPA can be completed.